Jay Mohr Explained How Filming With Jennifer Aniston Was the Worst Experience of His Career
Jennifer Aniston may be America's sweetheart, but one actor had a less-than-positive interaction with the famous star in the 1990s. Jay Mohr once revealed that his time on the set of Picture Perfect wasn't the highlight of his career, and it seems as though Aniston might have been to blame. In a lengthy interview, Mohr revealed his most awkward interaction in the entertainment business, and it looks as though it involved the Friends star.
What as Picture Perfect about?
Picture Perfect was a 1997 romantic comedy produced by 20th Century Fox. In the flick, Aniston's character Kate is tired of being passed up for promotions because she's unattached. Her friend, Darcy, attempts to fix the issue by suggesting Kate is actually in a long-distance relationship with a man she met at a wedding.
RELATED: Dark Secrets You Never Knew About 'Saturday Night Live'
The lie spirals out of control when her fake boyfriend, Nick, is featured on the news, and Kate's boss invites him to dinner. Kate ropes Nick into going along with her lie so they can have a huge breakup scene in front of her boss, effectively saving her job. Nick agrees to the plan, only to be embarrassed by Kate and her friends. Mohr took on the part of Nick in the film.
Jay Mohr subtly revealed that working with Jennifer Aniston made him cry
In a 2010 interview with Elle, Mohr revealed that he once worked on a set that was somewhat hostile. He told the interviewer that he had snagged the leading role in a flick with a major star, but it became pretty obvious she wasn't thrilled to be working alongside him. Mohr told the interviewer that she was public about her feelings, too. He said, "I hadn't done many movies, and even though they screen-tested some pretty famous guys, I somehow snaked into the leading role. The actress said, "No way! You've got to be kidding me!" Loudly. Between takes. To other actors on set. I would literally go to my mom's house and cry." In the interview, he refused to confirm that Aniston was the star who made him cry.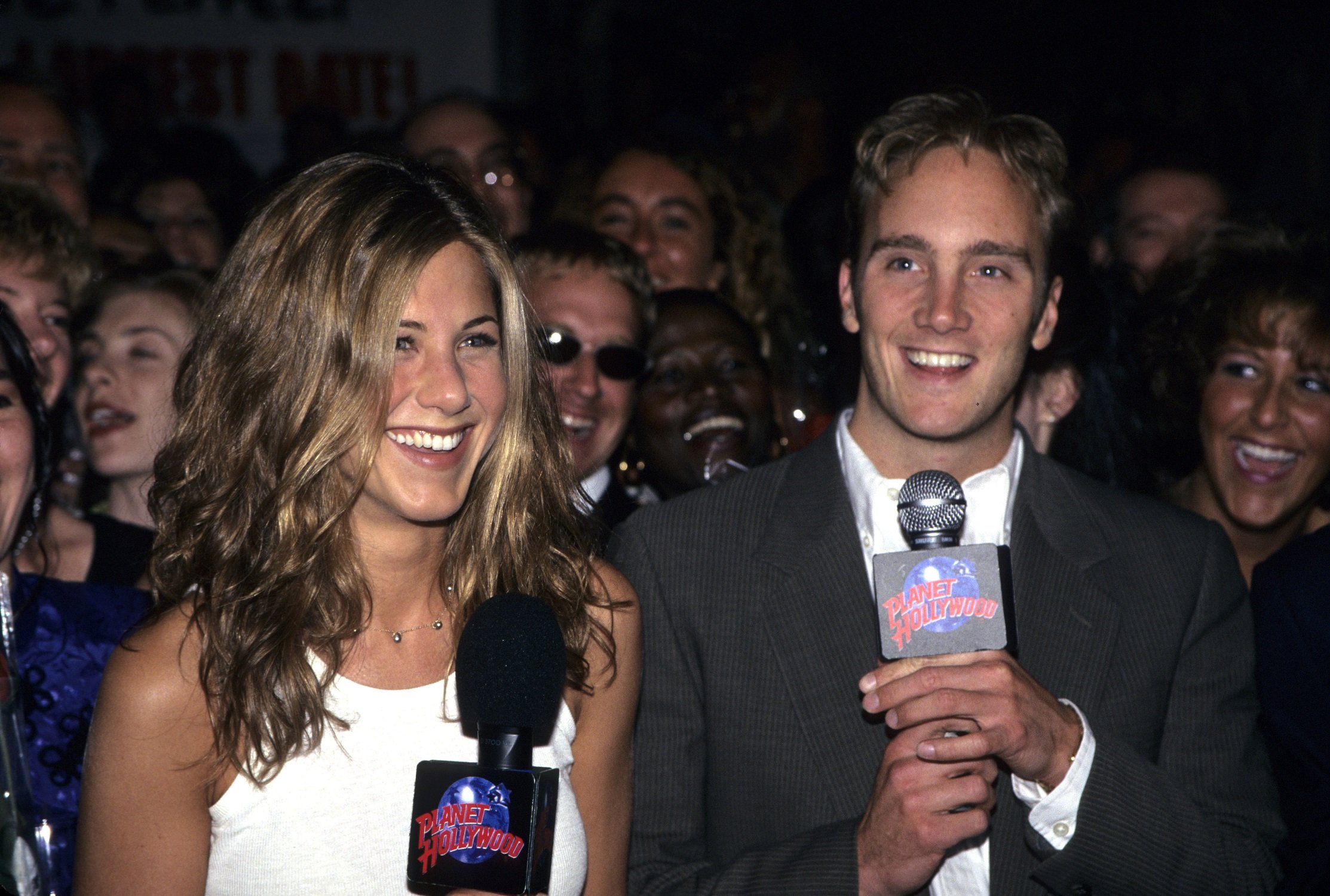 Mohr later revealed that Aniston was the actor who was the most difficult to work with on his podcast, Mohr Stories. In one episode, Mohr stated that Aniston heckled him on the set of Picture Perfect. He drove the point home by saying, "Jennifer Aniston was so f****** mean to me!" Before the 1997 flick, Mohr had appeared on Saturday Night Live and The Jeff Foxworthy Show. Following the movie, Mohr worked on a variety of projects. He has also lent his voice to several animated series and video games and has filmed several comedy specials. 
Rumors have swirled that Aniston wanted her then-boyfriend, Tate Donovan, to snag the role
If Aniston did have a problem with Mohr, it probably didn't have anything to do with his acting. According to IMDb, Aniston was angry that she couldn't sway the production team to cast her choice in Mohr's part. Aniston is rumored to have wanted her then-boyfriend, Tate Donovan, cast in the role. Donovan reportedly auditioned for the job, but the production team liked Mohr better.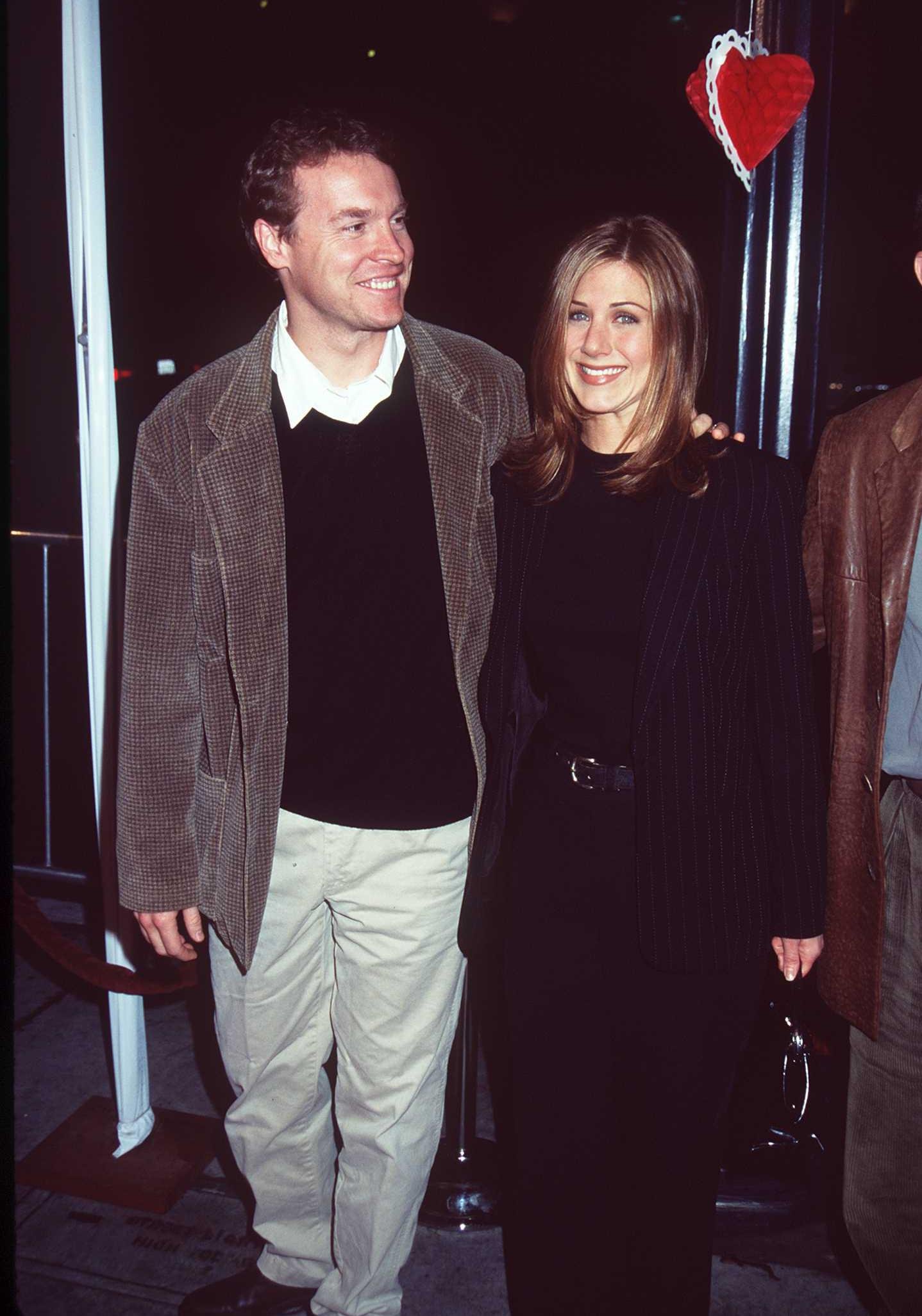 RELATED: Why Is Everyone Still Obsessed with the Idea of Jennifer Aniston and Brad Pitt Getting Back Together?
Donovan and Aniston dated for several years in the 1990s before calling it quits. He famously appeared on Friends as Joshua in 1998. Donovan and Aniston were actively going through a breakup when he appeared on the series. Aniston later went on to marry Brad Pitt, who also appeared as a guest on Friends. Pitt and Aniston divorced in 2005.