Jay-Z and Busta Rhymes Competed Against Each Other in a Rap Battle in High School
Jay-Z and Busta Rhymes were two of Brooklyn's biggest rappers to come out of the 1990s. But the two iconic rappers have a relationship that dates back long before they were famous.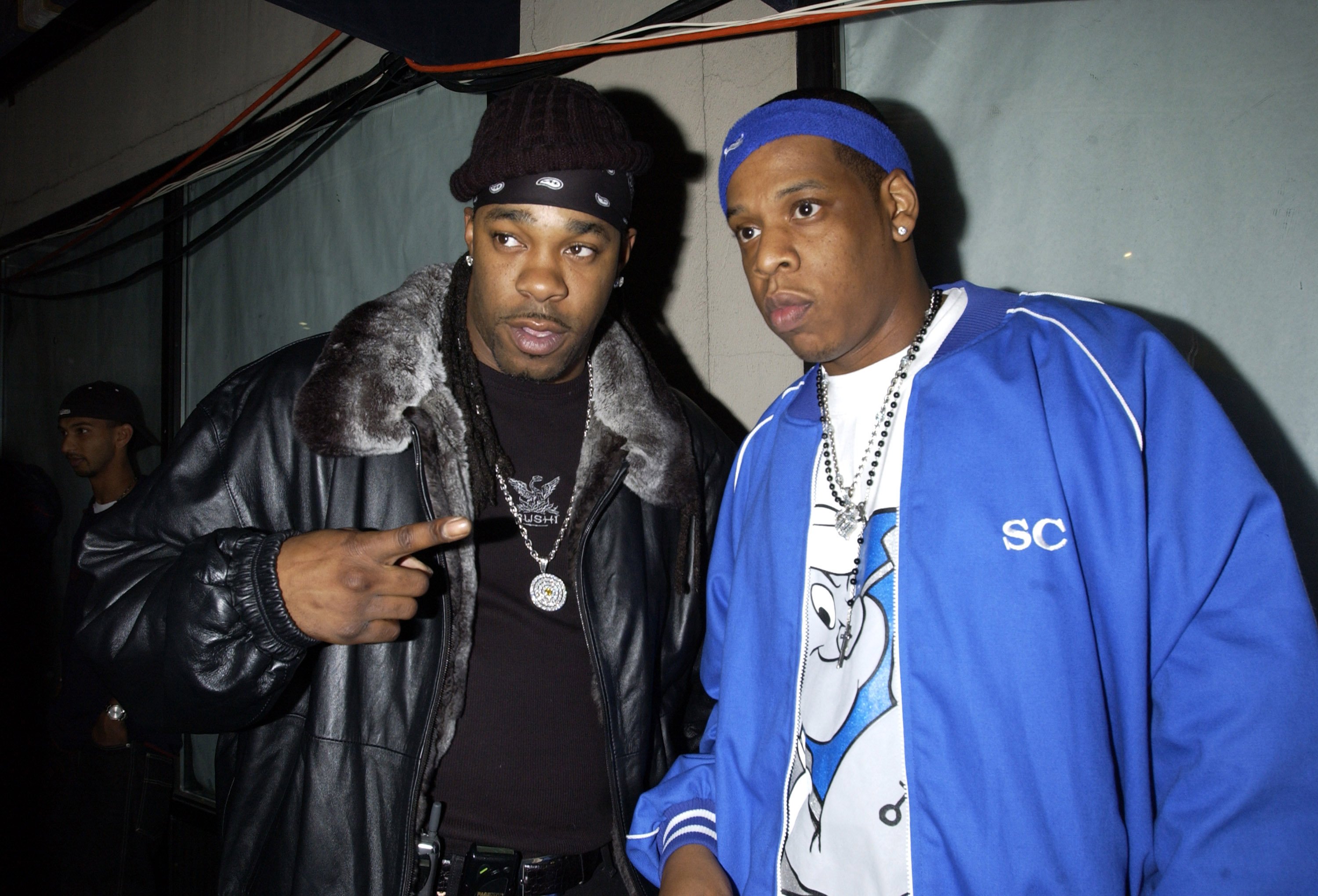 Jay-Z and Busta Rhymes went to the same high school
Jay-Z grew up in the Marcy housing projects in the Brooklyn neighborhood of Bedford-Stuyvesant. In the 1980s and '90s, New York City had a reputation of being ridden with crime and violence, and Bed-Stuy was considered one of the most dangerous neighborhoods in the country. Busta Rhymes, meanwhile, grew up in Flatbush a few miles away.
In addition to having deep Brooklyn roots, Jay-Z and Busta Rhymes had something else in common: they were high school classmates. Both Jay-Z and Busta attended the George Westinghouse Career and Technical Education High School in downtown Brooklyn when they were teenagers.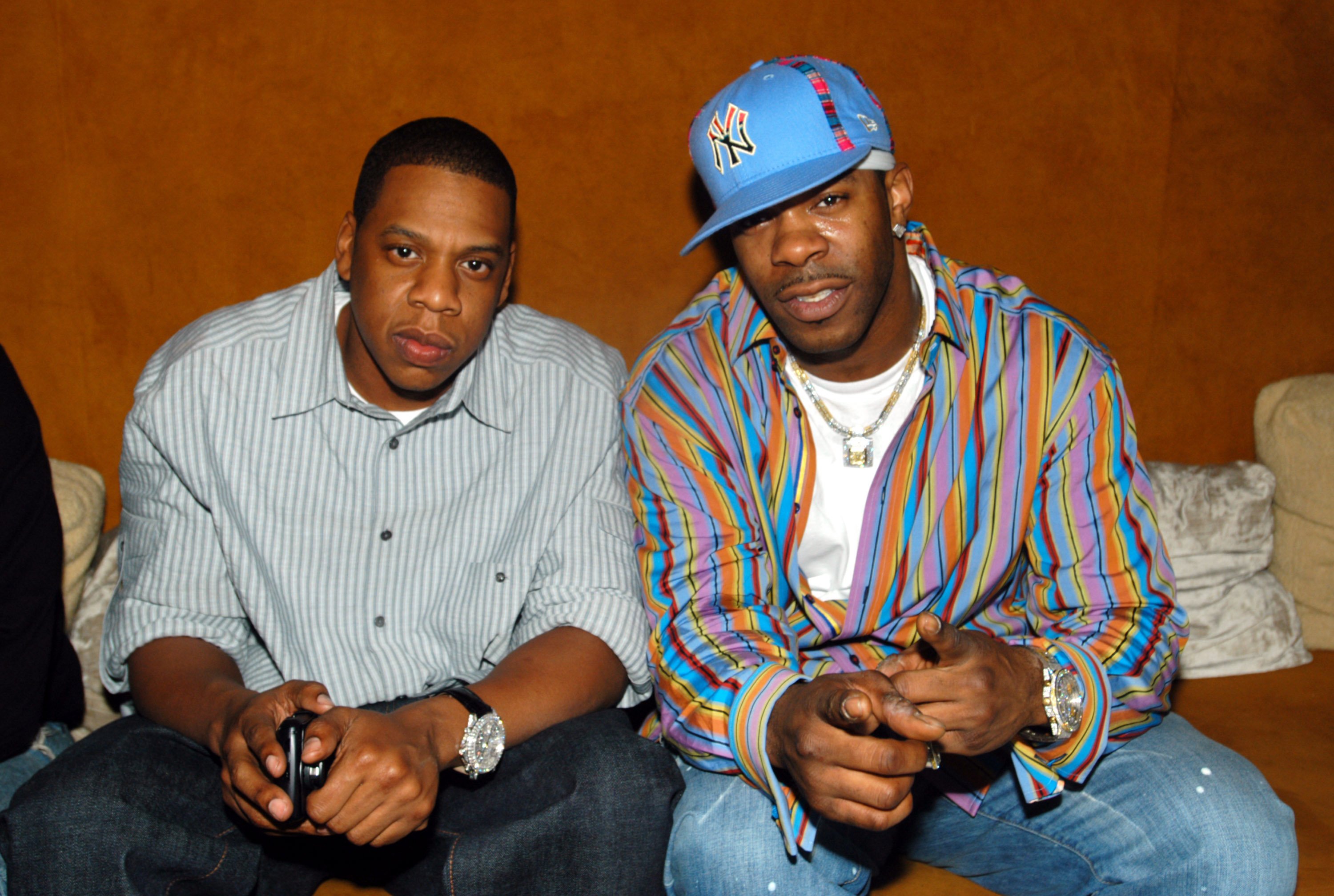 Jay-Z and Busta Rhymes had a rap battle in school
In a 2020 interview on the 85 South Show, Busta Rhymes recalled an experience he had with Jay-Z at Westinghouse High School: Jay challenged him to a rap battle. And in the end, Hova was victorious.
"Ultimately, Hov got the best of the battle in that moment," Busta admitted. "I was just starting to figure out how to master my fascination with the speed rap. He was already on it. He was doin' it at an incredible level of skillset. And was displayin' that s— like — water spillin' all over the place. Just takin' shape and form whatever way he felt like it 'cause he had been on his s— with it."
During the interview, Busta credited Jay for being one of the first rappers to get into the art of fast rapping. "At the time, I never heard no rappers do it. No MCs wasn't doin' it," he said. "I have to say the only people that was f—ing with it on some rap s— was the originators. And the originators was the crew that Hov was down with after [Jay-Z's mentor] Jaz-O."
"Hov was on that s— really early," he added. He even wanted to battle again so he could redeem himself. "Me, at that point, with my competitive a– — I always wanted to have my rematch, you know what I'm sayin'?" he continued. "It didn't happen which was fine because I ended up getting my skillset developed to the point where I don't think nobody want to fuck with a n—- now."
Jay-Z recounted the story in a 2015 interview on Jimmy Kimmel Live!. "Me and Busta Rhymes actually had a rap battle in the lunchroom," he remembered. When asked who won the battle, he simply shrugged and knew it was him.
Jay-Z and Busta Rhymes went to school with The Notorious B.I.G.
In addition to Jay-Z and Busta Rhymes, Westinghouse High School had another famous Brooklyn rapper come out of its halls: The Notorious B.I.G.
Like Jay-Z, Biggie grew up on the streets of Bed-Stuy, and sold crack to make money as a teenager. He released his smash debut album Ready to Die in 1994 and became the hottest new rapper on the block, with iconic songs such as "Juicy," "Big Poppa," and "Gimme the Loot." Jay-Z released his debut album Reasonable Doubt two years later, which contained hits including "Dead Presidents II" as well as the Biggie collab "Brooklyn's Finest."