Jay-Z's Mom Had Him Apologize For 'Supa Ugly' Diss During Historic Nas Beef
Jay-Z's mom intervened in the famous beef between him and Nas.
Dead, buried, and legendary is how to describe the former beef between hip-hop titans Jay-Z and Nas.
A formidable battle that commenced and ended on wax, it affected multiple parties but ultimately went down in history as one of the greatest feuds in music. Fans chose sides, industry peers picked their favorite or stayed neutral, and even the rappers' families got involved. At one point, Jay-Z's mom stepped in to check her son.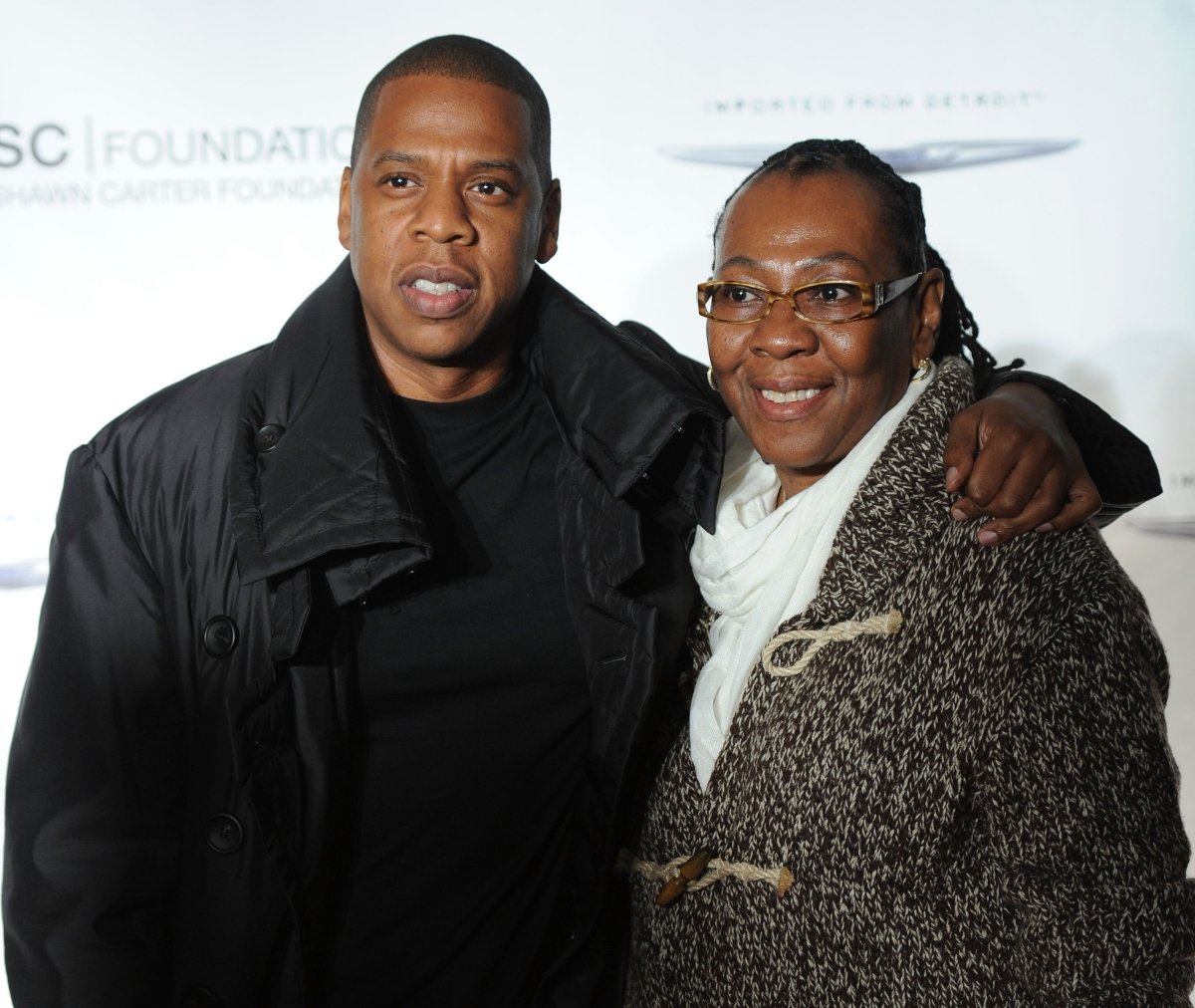 A quick recap on how the Jay-Z and Nas conflict started
In the late '90s, there were murmurings in New York streets that Jay-Z wanted to claim the throne as king following B.I.G.'s death. The late great Prodigy of Mobb Deep wrote in his autobiography that Jay-Z took shots at him and Nas in the songs "Where I'm From" (1997) and "Money, Cash, Hoes" (1998).
He claimed that Jay-Z wasn't happy Nas refused to be in his video for "Where I'm From" and it was just one of the reasons bad blood started brewing between them. Others have asserted Nas turned down a different video cameo for Jay-Z, but the core of the problem was a mix of personal and business.
Back in 2001, Nas said he felt Jay was disrespectful by comparing himself to Biggie. They each threw lyrical jabs at each other and their respective crews on records, but things escalated.
By 2001, the mutual disrespect reached an all-time high after Jay-Z's Summer Jam performance where he dissed Nas (and Prodigy) with "Takeover."
While they all respected each other's music, all bets were off. Nas responded with "Ether," a track that needs no introduction or explanation because it still cuts.
As legend has it, Jay-Z put out his "Supa Ugly" freestyle on Hot 97 within 24 hours of Nas' soul-burning dagger.
In it, he went in on Nas by detailing his entanglement with his child's mother, Carmen Bryan. It's well known that she cheated on Nas with Jay-Z. But it's the song the drove Ms. Gloria Carter to chime in.
Jay-Z's mom urged him to apologize
After "Ether" dropped, Angie Martinez had Jay-Z on her Hot 97 radio show (listen here). He spoke about the feud and his "Supa Ugly" record. One of the things he shared was that he apologized to the woman involved and her family. Jay-Z told Martinez his mother called him about the song.
According to a 2001 article on HipHopDX, he said, "Mom put in a call and said, 'That went too far.' So I was like 'Okay, okay, okay. I'll go shut it down.'" He added that he didn't consider any woman's feelings, not even his own mother's, and was only focused on retribution.
The New York Times also reported that Jay-Z admitted his "moms never, ever calls my cell."
All is well between Jay-Z and Nas now
As most hip-hop fans know, these two squashed everything years ago. They have since performed together, shared the stage at various events, and attend one another's birthday celebrations. Both decided there was no need to hold on to old grudges.