Jay-Z Once Accused The Ying Yang Twins of of 'F***in' Up My Money'
The Ying Yang Twins were so big in the early 2000s that Jay-Z had to tell them to stop messing with his money
Jay-Z has been in the music industry for over two decades. Throughout that time, countless rappers have come after him, including the hip-hop duo Ying Yang Twins.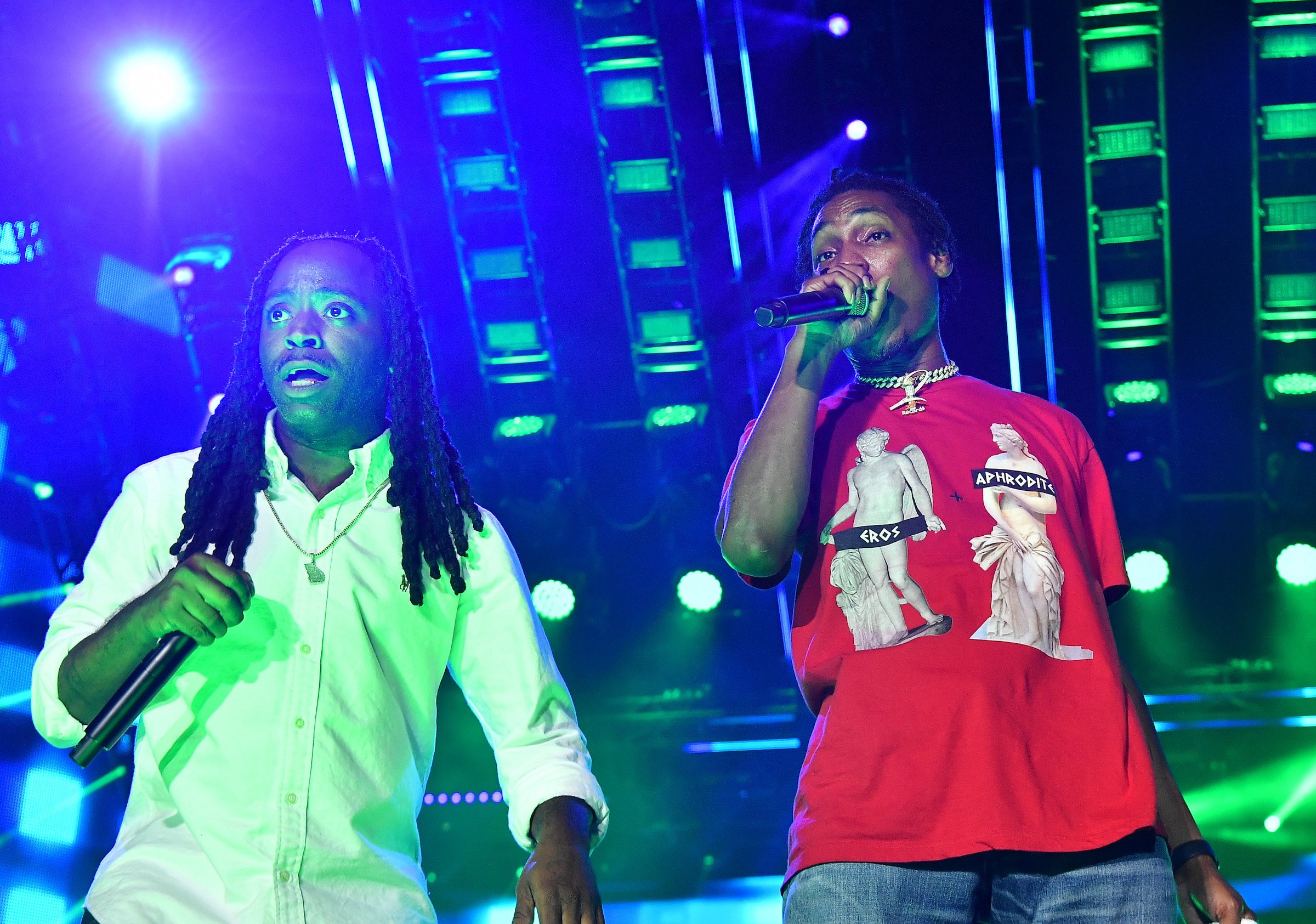 Ying Yang Twins came up after Jay-Z
Jay-Z released his debut album Reasonable Doubt in 1996. A few years later, in 2000, the Ying Yang Twins took over the hip-hop scene with their smash single "Whistle While You Twurk," later followed up by "Wait (The Whisper Song." Their profile grew even more after collaborating with Lil Jon on the song "Get Low."
The Ying Yang Twins had a strong share of the hip-hop world in the early 2000s, though their popularity eventually dwindled as years went on. Still, at the height of their popularity, they proved to be a problem for Jay-Z himself.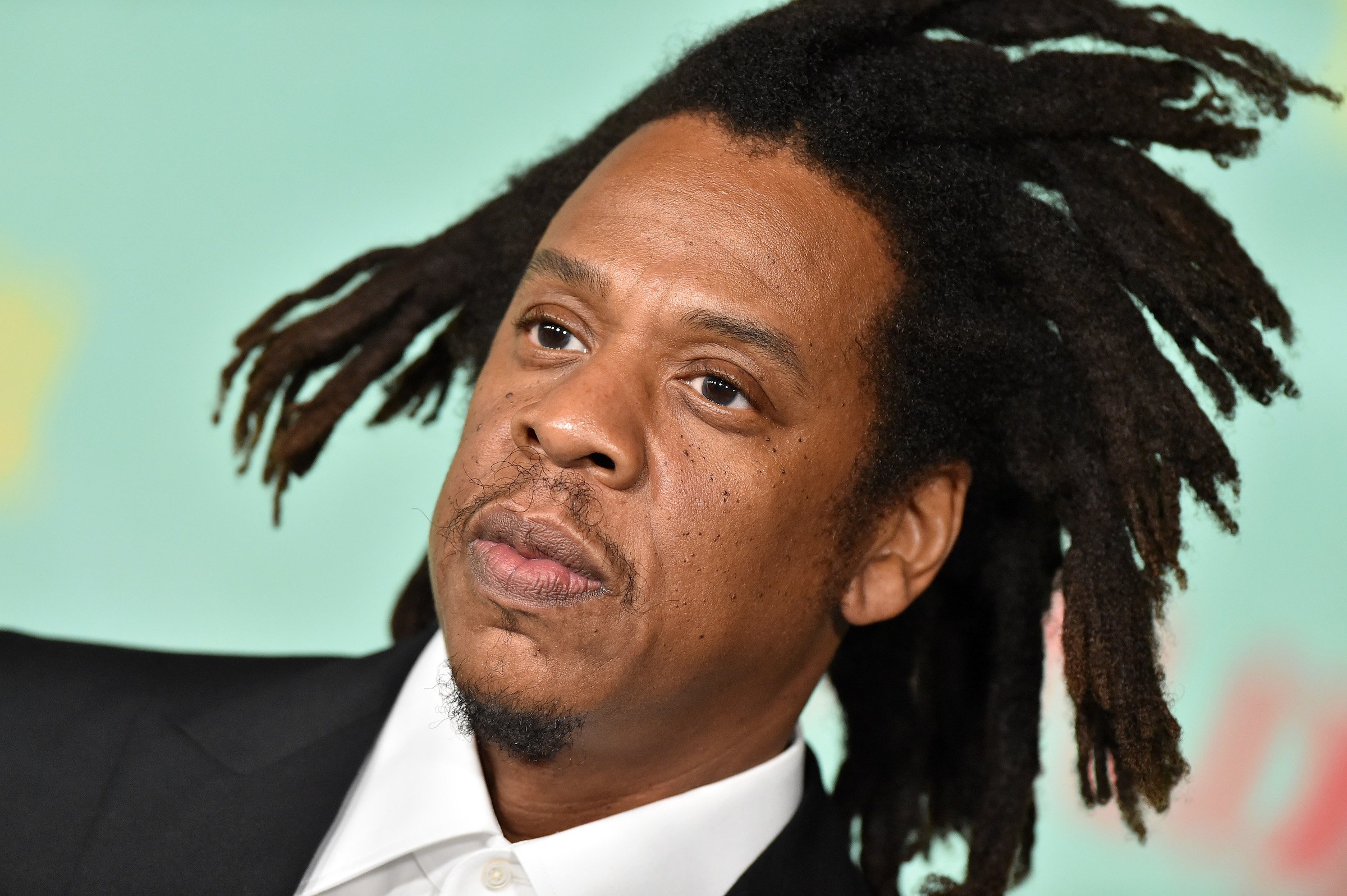 Jay-Z told Ying Yang Twins they were messing with his money
In a 2022 interview with Vlad TV, the Ying Yang Twins reflected on the success of their 2002 single "Say I Yi Yi." They explained that they initially submitted the song to Universal, but the mega record label declined to release it. After that, they landed a one-album record deal with the now-defunct Koch Entertainment and released the record.
The song quickly started accumulating plays on the radio. It soon became so big that Jay-Z had to give them a call and air his grievances, as he wasn't entirely happy about the song's success.
"66 thousand spins a week," rapper Kaine said. "He said, 'I gotta sell a f***in' Sidekick Motorola to sell my Fade To The Black album. This s*** ain't cool. You new n****s f***in' up my money,' and he hung the phone up on us."
Jay-Z's net worth in 2022
Today, Jay-Z isn't as worried about his financial status. In 2019, he became hip-hop's first billionaire; in 2022, that number has jumped to approximately $1.3 billion, according to WealthyGorilla.
In addition to his music sales over 25 years, Jay-Z has several business ventures that have helped build his extensive fortune over the years. A 2019 report from Insider broke down just where Jay-Z's wealth comes from and the multiple sources of revenue that help line his pockets today.
In 2019, Jay-Z sold his stake in the streaming service Tidal, as well as half of his specialty champagne brand, Armand de Brignac. These two deals alone increased the "Empire State of Mind" rapper's net worth by 40 percent.
To reach the $1 billion mark, Jay-Z accumulated income through his $320 million invested in Armand de Brignac, $425 million in cash and investments, $140 million through his record label Roc Nation, $95 million in residuals from his music catalog, $70 million in art collections, and $50 million in real estate.
Even before Jay-Z became a billionaire in his own right, both he and his wife Beyoncé celebrated their financial success. In 2014, for example, Beyoncé referenced Jay-Z and Solange's infamous elevator brawl with the line, "Of course sometimes s*** goes down when it's a billion dollars on an elevator."