Jay-Z Reveals He Brought His Friend on His First Date With Beyoncé
For years, no one really knew anything about the early days of Beyoncé and Jay-Z's relationship. Though the couple has opened up about their romance in the past, they've failed to go into detail about their love story.
But in 2018, Jay-Z finally revealed key details about the powerhouse twosome's relationship in his song "713." In addition to sharing how they initially crossed path, Jay also revealed a little bit about how their first date went down.
How did Beyoncé and Jay-Z meet?
In 2018, Beyoncé and Jay-Z surprised fans by dropping their joint album, Everything Is Love, unexpectedly.
After getting over the initial shock of the record's release, fans spent time analyzing each song intently and learned a few things about Bey and Jay's relationship along the way.
One track that went into detail about the early days of their romance was the song, "713." Jay-Z raps about how he met his future wife and even outlined his first encounter with the singer, which took place during MTV's Spring Break festival in Cancun, Mexico, in March 2000.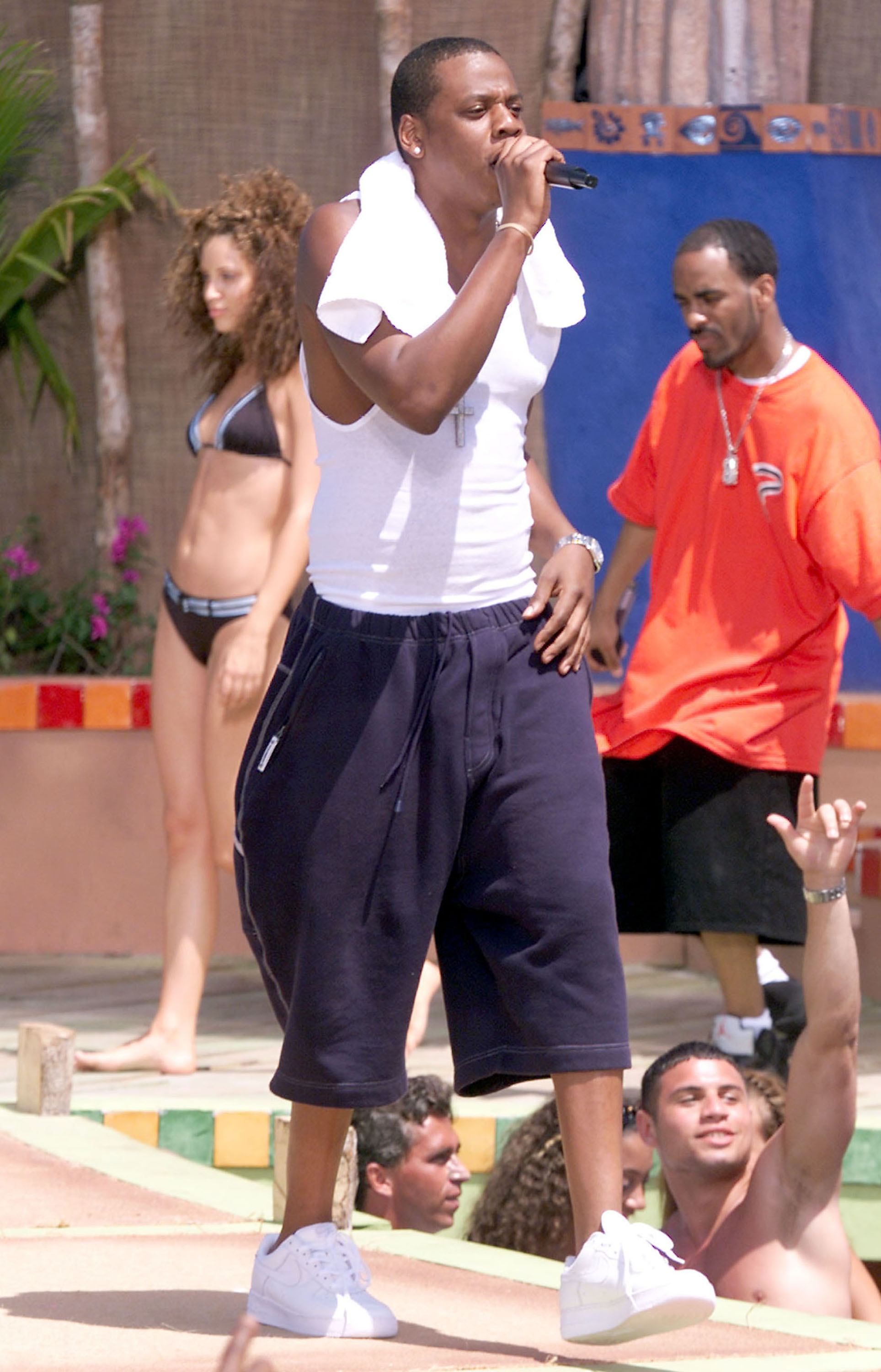 RELATED: Beyoncé Wasn't Interested in Dating Jay-Z Until Her Mom Convinced Her to Give Him a Chance
As the lyrics go, Jay-Z kept his distance from Beyoncé during the event, but fate intervened on their flight back to New York City.
"We played it cool at the pool of the Cancun, VMA / Confidence you exude make the fools stay away Me, I played my room, let the fools have they say," he raps in the first verse.
"Fate had me sittin' next to you on the plane / And I knew straight away, uh." he continues. "The next time we would speak was like two years away / You had a man, you shut it down until you two had a break / I bet that dude rued the day."
Jay-Z and Beyoncé didn't speak until two years later
Though he had developed a crush on Beyoncé during the festival, Jay-Z didn't make a move due to her having a boyfriend at the time.
However, after learning that Bey had broken things off with her childhood sweetheart, the rapper didn't waste time seizing his opportunity.
It wasn't long before Jay landed an opportunity to take Beyoncé out on a date. But instead of it just being the two of them, the rapper invited his friend to tag along.
"You kept me up on the phone while you were away / You came back, I let you set the date, Nobu on the plate / I brought my dude to play it cool, my first foolish mistake," he raps in the song.
While he didn't share how the date went in "713," Jay-Z admitted to Vanity Fair that impressing Beyoncé took effort and had he'd not been persistent, they might not have become an item.
"We were just beginning to try to date each other," he said. "Well, you know, you've got to try first. You got to dazzle… wine and dine."
Jay's ongoing efforts worked because he and Bey have been together ever since.
RELATED: Jay-Z's Biggest Fan Is Not Beyoncé But Someone Else He Loves
In April 2008, the couple tied the knot in a secret, intimate wedding ceremony inside the rapper's New York City penthouse.
Four years later, Beyoncé and Jay-Z welcomed their daughter, Blue Ivy, and in 2017, the singer gave birth to twins, Rumi and Sir.
Today, Beyoncé and Jay-Z are still happily married and continue to showcase their loving relationship whenever they're spotted in the public eye.
And to think, had it not been for Jay-Z taking a chance by bringing his friend on their first date, who's to say if he and Beyoncé would have become the powerhouse celebrity couple they're known as today?