Jay-Z's Biggest Fan Is Not Beyoncé But Someone Else He Loves
Rapper Jay-Z is one of the most influential stars in the music industry. A businessman of the highest level, he is one of the wealthiest power players in the business. In addition, his marriage to Beyoncé has ensured that he remains in the headlines day after day, year after year. Still, Jay-Z has remained humble and admitted in a recent interview that critics don't mean a lot to him — in fact, the praise that he most cherishes comes from a close family member who is very close to his heart. 
How did Jay-Z become so famous?
Jay-Z was born in Brooklyn in 1969. He experienced a lot of struggles during his childhood, and as a teenager, he sold drugs in order to make ends meet.
Still, his spark of creativity could not be ignored, and even as a young child, he was drawn to music and lyrical patterns. He began writing songs and freestyle rapping in his hometown, earning a fan following and a reputation for insane talent.
By the mid-nineties, Jay-Z had begun producing his own music, selling CDs out of his car in an attempt to get the word out about his musical career. After landing a record deal, his records began selling like hotcakes, and word quickly got around in the industry that Jay-Z was a force to be reckoned with. He began collaborating with top artists like Mariah Carey and Eminem.
By the late nineties, Jay-Z had become one of the biggest names in the music business. His relationship with the young superstar Beyoncé helped boost his status even more, and to this day, Jay-Z remains one of the world's most popular and bestselling recording artists — even if he spends the majority of his time these days on his plethora of business deals. 
Jay-Z is very close to his children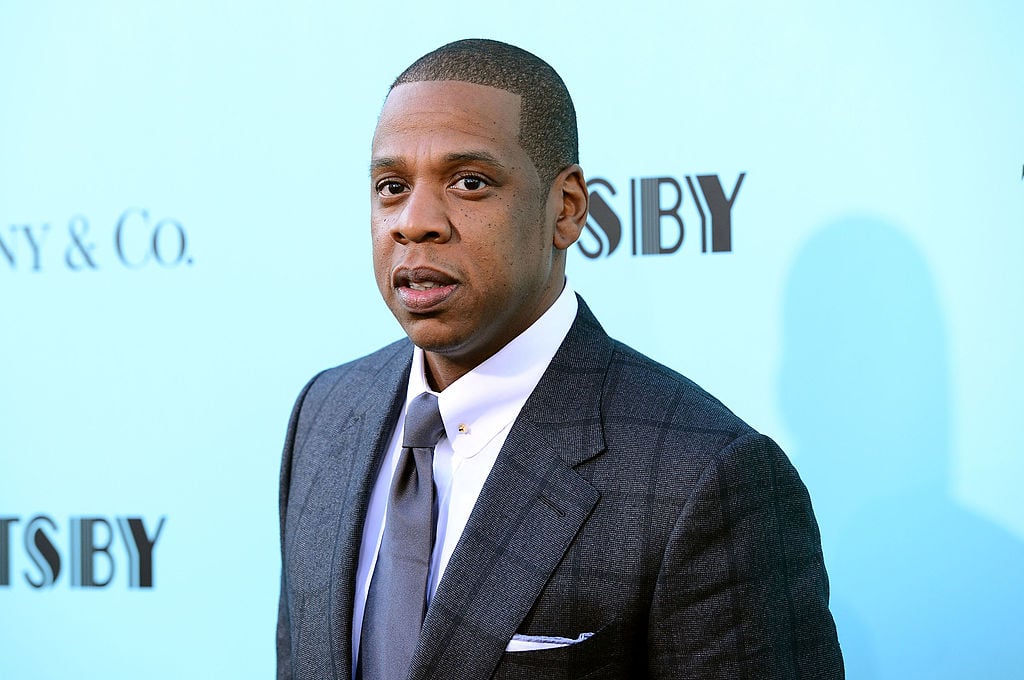 Although the whole world has become very invested in Jay-Z and Beyoncé's love affair, the two artists prefer to keep their marriage on the down-low. They also keep their three young children well out of the spotlight and don't often like to discuss their family life in interviews. Still, fans have gleaned some information about their children over the years. 
In 2012, the couple's first child, Blue Ivy Carter, was born. While her parents kept her birth very private, the child has since made some select appearances with Beyoncé and Jay-Z at various red carpet events, proving that she is as much of a fashionista as her parents.
In early 2017, Beyoncé had twins, Rumi and Sir Carter. Very few photographs of the twins have been released in the past several years. Although the children of the superstar couple are enjoying a private childhood, one thing is clear — Jay-Z is a very loving father to his three little ones. 
Who is Jay-Z's biggest fan?
In 2013, Jay-Z opened up about his relationship with his daughter, revealing how proud he is that she is growing into her own person, with strong convictions. He also admitted that when it comes to his musical endeavors, Blue Ivy is definitely his biggest fan. "she loves all the songs. She plays a song and she goes, 'More, Daddy, more . . . Daddy song.' She's my biggest fan.'"
The rapper went on, stating that "I'm really serious. Just to see her—'Daddy song, more, Daddy.' She's genuine, she's honest, because she doesn't know it makes me happy. She just wants to hear it." Clearly, Jay-Z's priorities don't involve what the critics or music reporters have to say about his music, and are all about the way that his young daughter views him and his projects.