Jayda Cheaves and Lil Baby Have Apparently Ended Their Relationship
Though rapper Lil Baby and his girlfriend, Jayda Cheaves, were thought to be in a good place, it seems like this is no longer the case. In a series of posts on social media, Cheaves heavily implies that she and the Atlanta rapper are no longer together at the moment.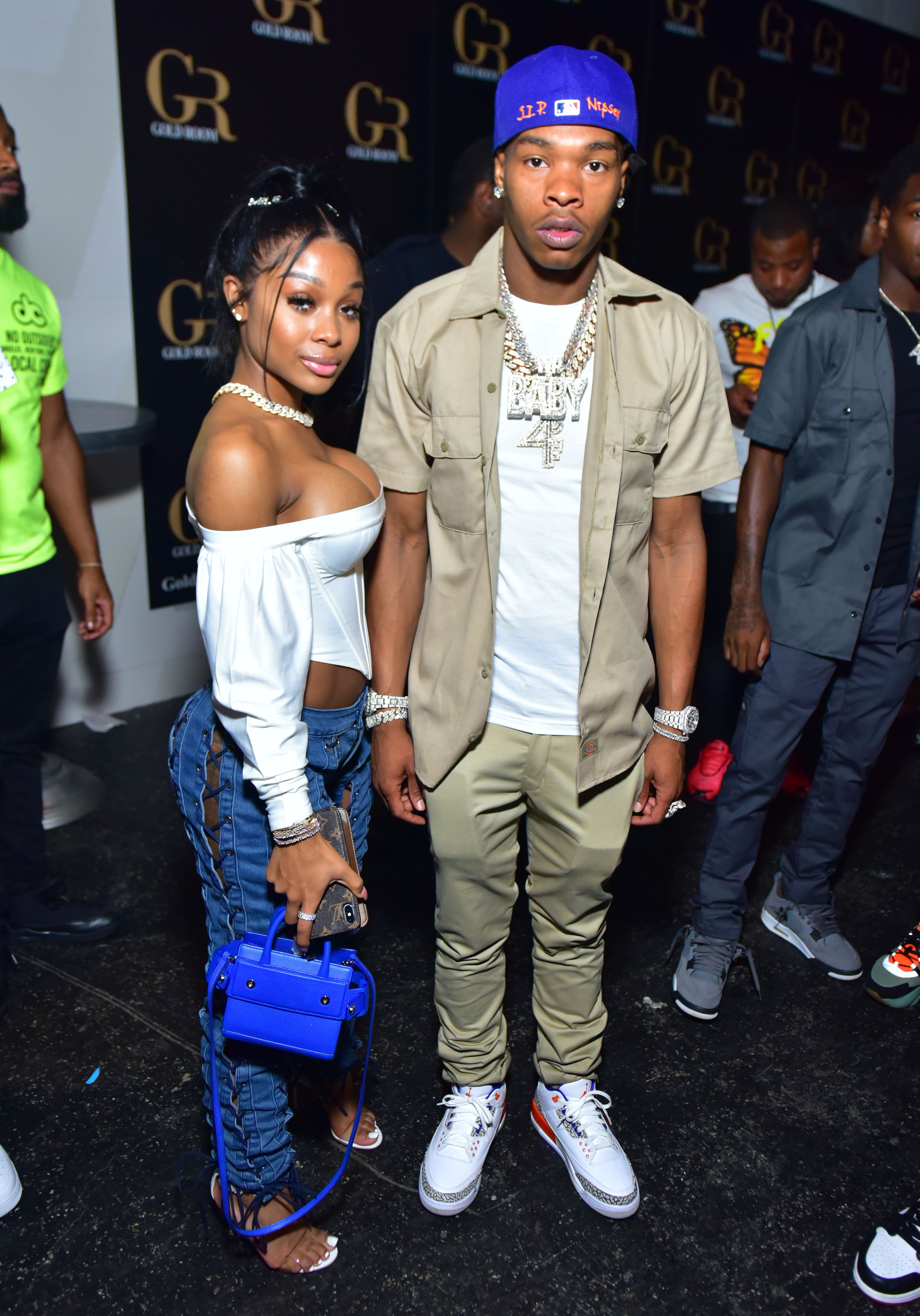 Jayda Cheaves and Lil Baby's relationship
Lil Baby and Cheaves and the rapper have had an on-again, off-again relationship for sometime. She and Lil Baby, whose real name is Dominique Jones, have been romantically for a while now and she is known for appearing in multiple music videos of his. She has appeared in videos such as "Close Friends" and "Catch the Sun." The couple welcomed their first child in February 2019, Loyal Armani.
When they were not together, Lil Baby always spoke good things about their relationship. When they were said to not be together last year, the rapper said,"It ain't no like, 'still together.' She my son mama, so it ain't no way we cannot be together. Even if we not in a relationship like boyfriend and girlfriend type s**t, we got a relationship because we got a kid. We got a small kid so we gotta kick it no matter what."
Cheaves also once said something similar on Twitter, writing, "Stop trying to piece together this man interviews, songs etc because we're no longer in a relationship. We're also not beefing so plz stop with the negativity. It's no bad blood on my end. & the main focus right now is that we have a 1 year old to raise. That's it. That's all."
Jayda Cheaves insinuates that she and Lil Baby have spliit
In a post on her Instagram story, Cheaves wrote, "I've been in relationships my whole life since high school I don't even know how to be single. I need to learn myself all over again."
After posting this on her Instagram story, she uploaded a video that was later reposted by The Shade Room.
"I swear I'm not one of the girls that come to the internet with every problem they have but I just be needing y'all to know sometimes… beyond all the glitz and the glam, this sh*t real life," she said in the video. "I go through the same sh*t y'all go through, even worse sh*t y'all go through. Like we all human at the end of the day. And we all got f*cking problems."
This is a stark contrast to what fans thought the couple was going through. From a Lil Baby post late last year, they seemed to be doing good.
"My baby mama rawrer than alot of you n***s," Lil Baby wrote when he posted a picture of her in September. "Love you 4eva Wayda."
Cheaves has yet to clarify her statement and Lil Baby has also not said anything about the matter right now.