What's Jayda Cheaves' Net Worth and How Does She Make Her Money?
Though Jayda Cheaves is most known as the significant other of rapper Lil Baby, she made a name for herself as an entrepreneur. Because of her businesses she had netted a sizable income.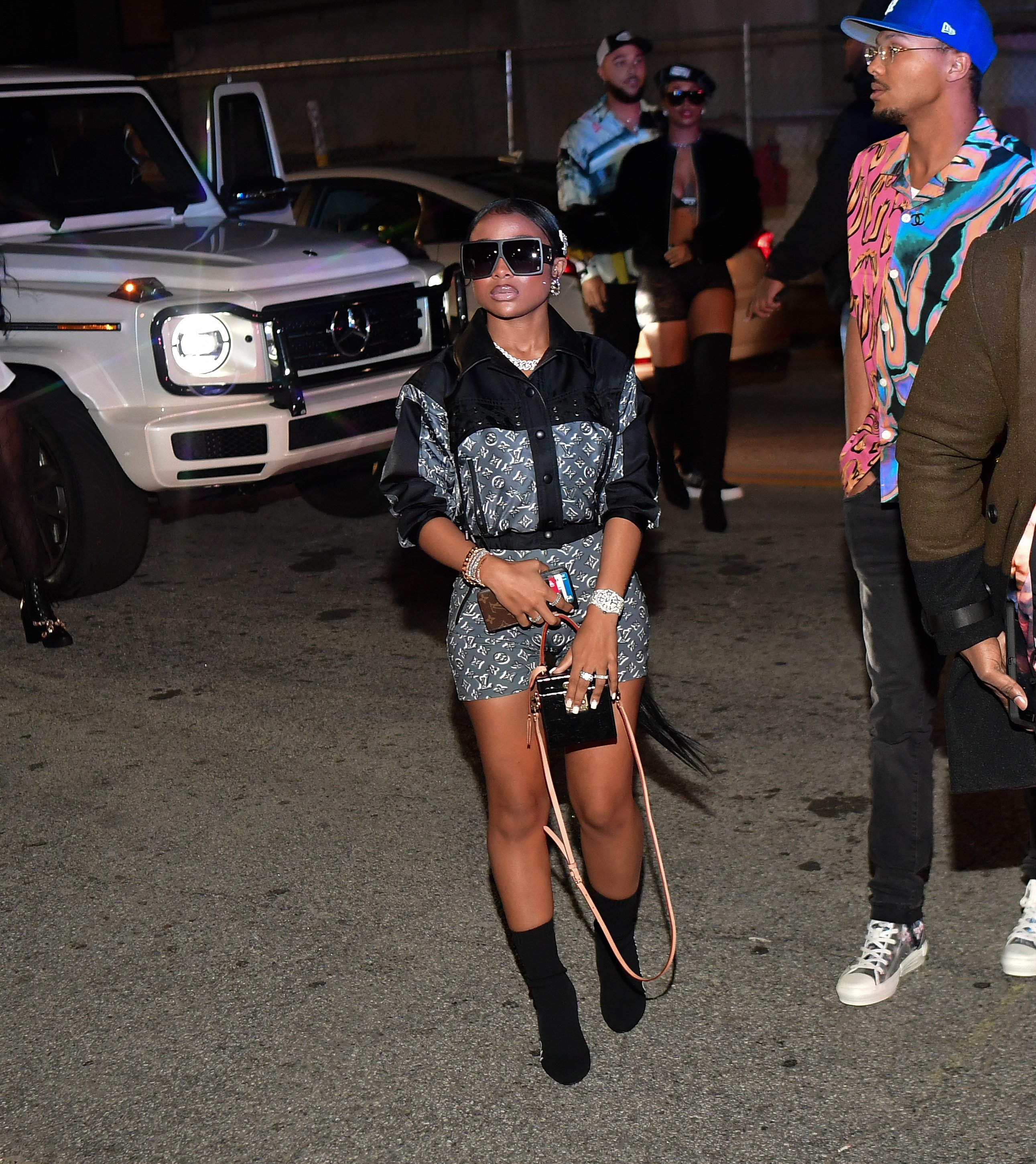 Jayda Cheaves is known for dating Lil Baby
Cheaves has been in an on-again, off-again relationship with Lil Baby, whose real name is Dominique Jones, have been romantically linked for several years now. She is known for appearing in multiple music videos of his. So far, she has appeared in videos such as the ones for "Close Friends" and "Catch the Sun." Cheaves and Lli Baby welcomed their first child in February 2019, Loyal Armani.
Even when they haven't been together, they still seem to maintain a good relationship with each other at all times. In 2020 during a period of time when they went together, the rapper said,"It ain't no like, 'still together.' She my son mama, so it ain't no way we cannot be together. Even if we not in a relationship like boyfriend and girlfriend type s**t, we got a relationship because we got a kid. We got a small kid so we gotta kick it no matter what."
Though they got back together and seemed to be doing good, Cheaves recently insinuated that she and Lil Baby are no longer together.
She wrote on her Instagram story, "I've been in relationships my whole life since high school I don't even know how to be single. I need to learn myself all over again."
She then posted a video that was later reposted by The Shade Room and further alluded to the situation.
"I swear I'm not one of the girls that come to the internet with every problem they have but I just be needing y'all to know sometimes… beyond all the glitz and the glam, this sh*t real life," she said in the video. "I go through the same sh*t y'all go through, even worse sh*t y'all go through. Like we all human at the end of the day. And we all got f*cking problems."
Jayda Cheaves is a multimillionaire entrepreneur
Cheaves is a social media influencer, entrepreneur and author. She began reselling her clothes as well as clothes she created. She then began selliing weaves, wigs and other hair accessories. Cheaves also wrote a book, The Young Boss Blueprint: 15 Steps to Becoming a Young Boss.
In a 2018 interview with Rolling Out, Cheaves talked about her businesses and career so far.
She explained that she first started her business on Poshmark. "My clothes just used to sell out within minutes," she said. "So, it was, like, instead of selling clothes on Poshmark, I was, like, I could just start my own brand, so I started my own website. Since then, I just had it in me to be my own boss and to be [an] entrepreneur."
In a separate interview from 2019, she talked about her favorite part about running her businesses and interacting with people who buy her products.
"The best part of my business experience would have to be the traveling," she explained. "Getting to come face to face with so many people who send me countless messages on social media and then I finally get to meet them and feel their love… that's definitely an experience for the books. Other than that, I would say the lessons. I've learned that business can get very difficult, and there are so many things that I want to do, so I keep challenging myself to do more, make more money, and meet more people. The entire experience can be trying, but I love it."
Jayda Cheaves' net worth and how she makes this money
In 2018, Cheaves said she made millions of dollars and made over $2 million just from her hair business.
"[From] 2016 [to] 2018, I made $2.5 million, and that was just off of hair," she told Rolling Out. That wasn't my clothing website, other people, nothing. My numbers always change though."
She also has a huge YouTube channel with almost 300,000 subscribers. Though her exact net worth is unknown, it is at least upwards of $2 million and could be in the lower end of under $10 million.