Jayda Cheaves Sold a Custom-Made Jeep Given to Her By Lil Baby
Jayda Cheaves and rapper Lil Baby's relationship may not be "on' at the moment, but fans will continue to talk about one of the most notable couples in the hip-hop world. Recently, Cheaves sold something that was gifted to her by Lil Baby and fans asked her questions about it.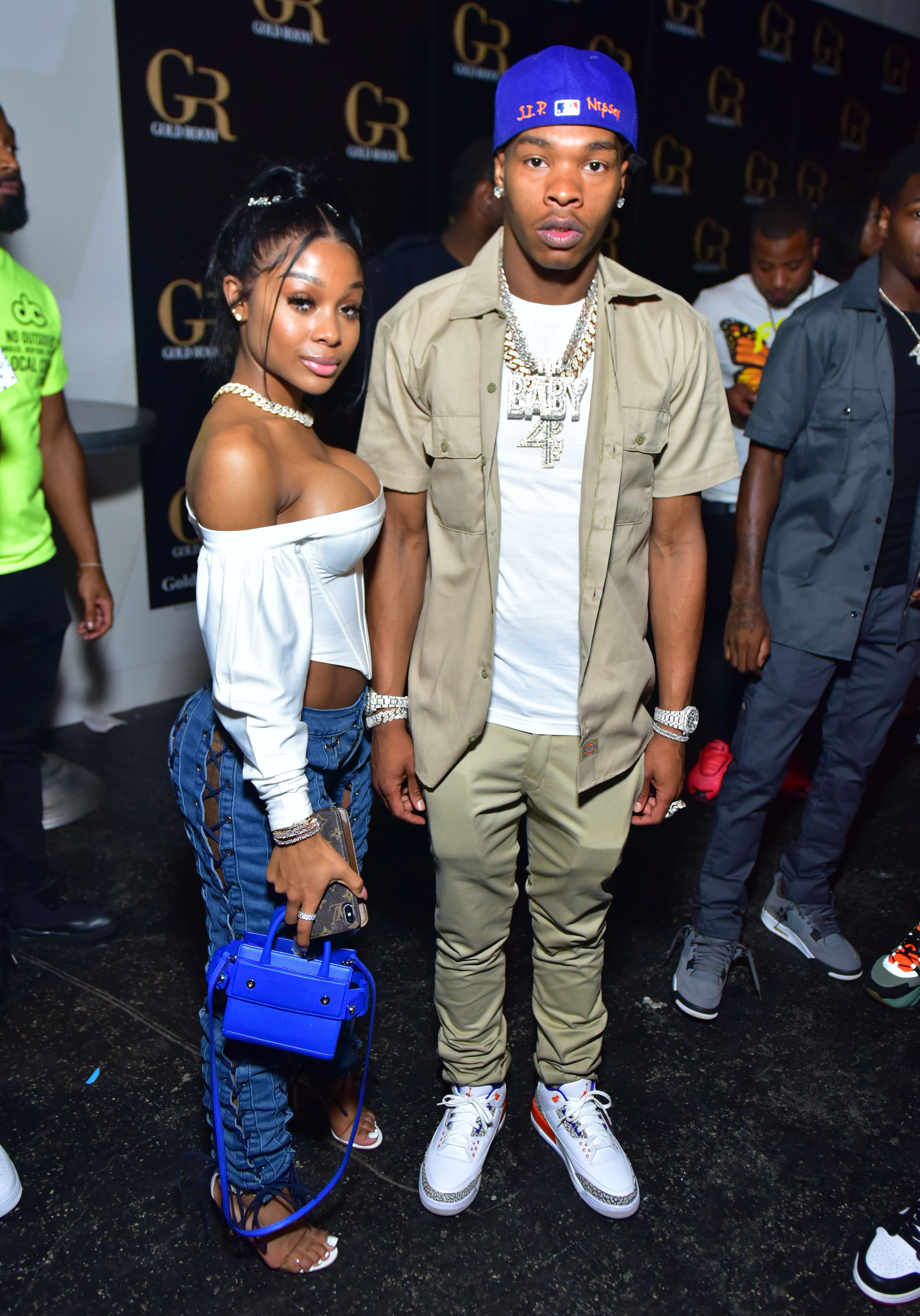 Jayda Cheaves recently revealed that she is now single
Cheaves and Lil Baby, whose real name is Dominique Jones. have been in an on-again, off-again relationship for some time. They have been romantically for a while now and she is known for appearing in multiple music videos of his. Cheaves has appeared in videos such as "Close Friends" and "Catch the Sun." In February 2019, they welcomed their first child together, Loyal Armani.
The two have seemed to maintain a good relationship with each other at all times, even when they are not together. Lil Baby spoke about their dynamic durnig a period of time in 2020 when they weren't together.
He said, "It ain't no like, 'still together.' She my son mama, so it ain't no way we cannot be together. Even if we not in a relationship like boyfriend and girlfriend type s**t, we got a relationship because we got a kid. We got a small kid so we gotta kick it no matter what."
Cheaves recently insinuated that she and Lil Baby are not together at the moment. Writing on her Instagram story, she said, "I've been in relationships my whole life since high school I don't even know how to be single. I need to learn myself all over again."
"I swear I'm not one of the girls that come to the internet with every problem they have but I just be needing y'all to know sometimes… beyond all the glitz and the glam, this sh*t real life," she said in an Instagram video posted by The Shade Room.. "I go through the same sh*t y'all go through, even worse sh*t y'all go through. Like we all human at the end of the day. And we all got f*cking problems."
Jayda Cheaves just sold her Jeep
Cheaves recently made headlines after selling a pink, custom Jeep that was given to her by Lil Baby in September.  
"I was getting rid of my Jeep because I had an incident one night while driving it," she said according to Urban Islandz. "Nothing more nothing less. Safety comes first."
The outlet reported that a fan asked her, "Question Jayda you sold the pink Jeep, what about the other car you got from Christmas & what about the jewelry he gave you, you giving that back too."
Cheaves responded and said, ""You think if I was selling a car being petty I'd sell the cheapest one when I have two in my garage that are worth more? Y'all can't be that crazy & pls not under my baby post."
Lil Baby hasn't said anything about Cheaves selling the Jeep.