Were Jayne Mansfield and Marilyn Monroe Rivals? Mansfield Said She Was 'Completely Different' From Fellow Blonde Bombshell
Marilyn Monroe was Hollywood's original blonde bombshell, but she wasn't the only platinum-tressed star to grace the silver screen. After Monroe rose to fame in the early 1950s, a wave of starlets with a similar look followed in her wake, including Mamie Van Doren, Anita Ekberg, and Kim Novak. And then there was Jayne Mansfield, who made a splash in Hollywood in 1956 when she signed a contract with 20th Century Fox. 
The studio envisioned Mansfield as a potential replacement for the increasingly erratic Monroe. But the Pennsylvania-born Mansfield didn't see herself as just a Marilyn clone, as Eve Golden reveals in the upcoming biography Jayne Mansfield: The Girl Couldn't Help It. The book offers an in-depth look at Mansfield's life and career, including those frequent comparisons to Monroe. 
Jayne Mansfield insisted she and Marilyn Monroe weren't that similar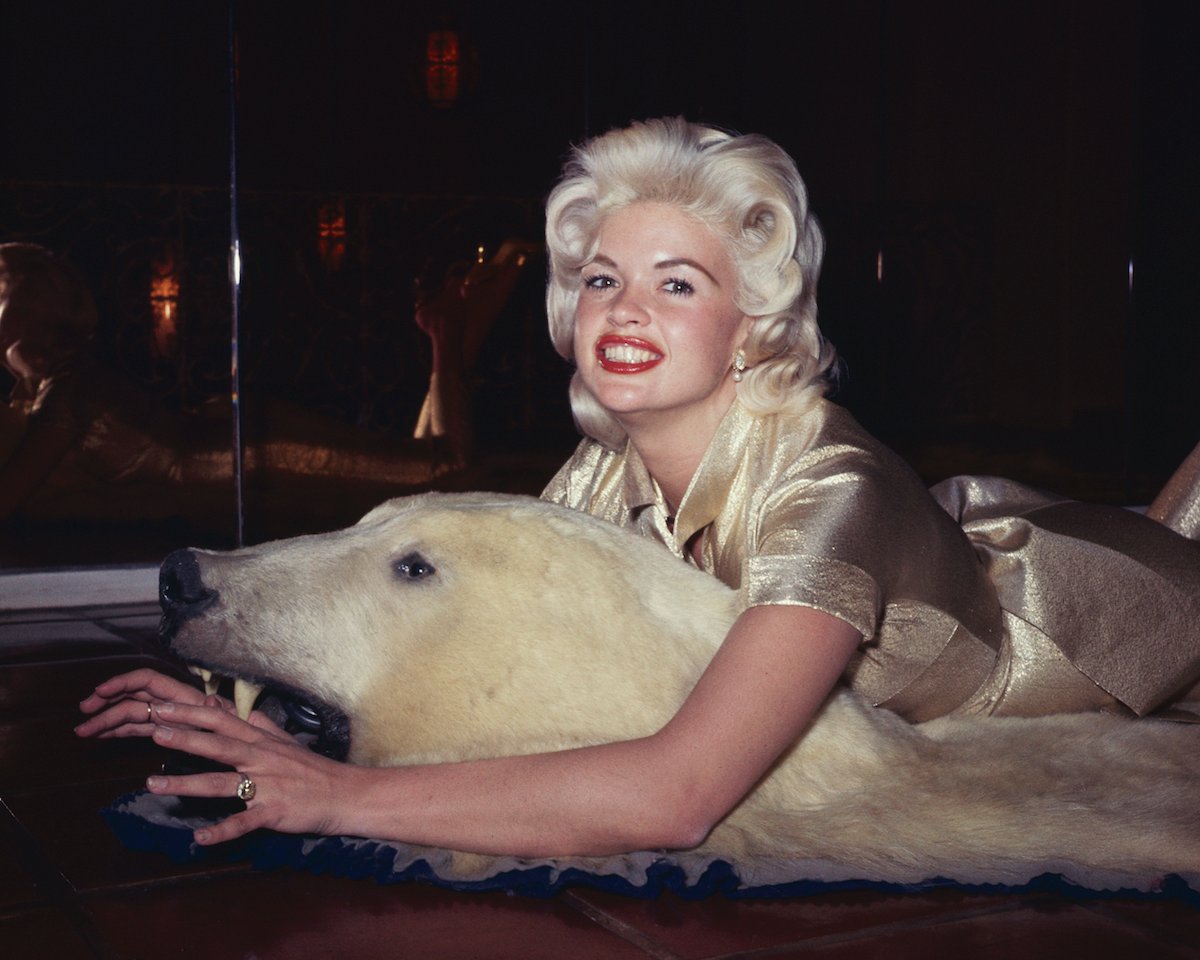 Mansfield spent years trying to make it in Hollywood. She had roles in a few smaller films and posed for Playboy, but her big break came in 1955. That's when she was cast as a Monroe-esque character in the Broadway play Will Success Spoil Rock Hunter? 
Reviewers were eager to draw comparisons between Monroe and Mansfield's Rita Marlowe character. However, she insisted that Rita was "a composite of all the glamour girls" and said she wasn't doing a Marilyn Monroe impression. 
"Marilyn and I are completely different," Golden quotes Mansfield as saying.  
Manfield, who would go on to star in movies such as The Wayward Bus and The Girl Can't Help It, also leveled a not-so-subtle diss at her supposed rival.
"I've always thought, since I was a little girl, that she was the most beautiful woman in the world," Mansfield said. "You know, I really don't look like her at all. You can take practically any fairly shaped girl, bleach her hair, wet her lips, put her into a tight dress and have her walk a little wiggly and — well, we all look a little alike."
However, when Monroe died in 1962, Mansfield expressed her sympathy.
"I just can't believe it. I'm so sorry. I'm really so sorry," she said. Later, she called Monroe's death "one of the biggest tragedies in the world."
Marilyn Monroe didn't think highly of Jayne Mansfield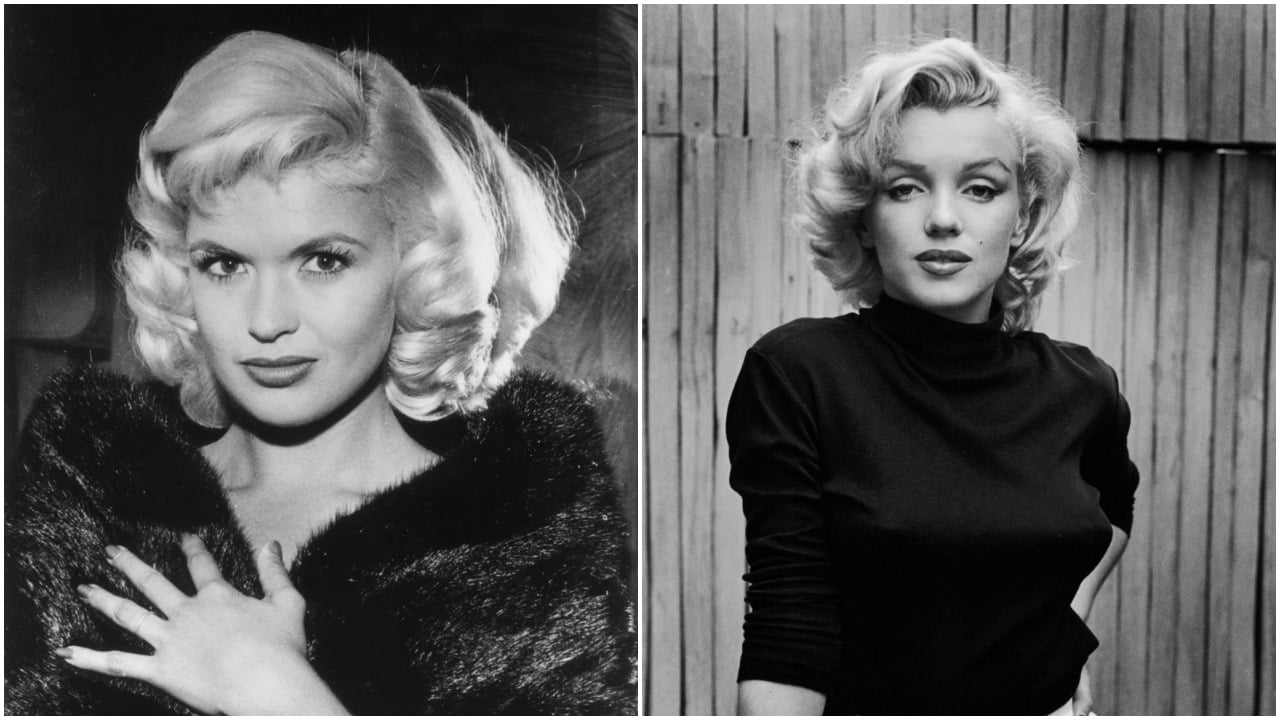 According to Golden, Monroe and Mansfield never met. But according to another author, Monroe was aware of Mansfield, of whom she did not have the highest opinion. She dismissed Mansfield as a cheap imitation of herself, Lawrence Quirk wrote in his 1996 book The Kennedys in Hollywood (via The Washington Post). 
"All she does is imitate me — but her imitations are an insult to her as well as to myself." Monroe said. "I know it's supposed to be flattering to be imitated, but she does it so grossly, so vulgarly — I wish I had some legal means to sue her."
Monroe apparently didn't appreciate the way Mansfield borrowed from her look. (Mansfield, like Monroe, also allegedly had an affair with JFK, according to Quirk.) But for others, her over-the-top take on the blonde bombshell persona was a huge part of her appeal. 
"In my world, Jayne Mansfield is the ultimate movie star," Golden quotes Pink Flamingos and Cry-Baby director John Waters as saying. "She was a parody of Marilyn Monroe — she went beyond parody; she was an insane Marilyn Monroe. …  I never got over Jayne Mansfield."
Jayne Mansfield: The Girl Couldn't Help It by Eve Golden (University Press of Kentucky) will be released June 29, 2021. 
Check out Showbiz Cheat Sheet on Facebook!