Jazmine Sullivan Finally Won Her First Grammy Award After 12 Losses — But She's Happy She Didn't 'Change For the Industry'
Grammy-winning singer Jazmine Sullivan first burst onto the scene over a decade ago with hit songs like "Bust Your Windows" and "Need U Bad." But it still took years before the Recording Academy recognized her for her hard work and unique take on R&B and soul. When she finally did win her first Grammy Award, she was happy that it all happened in due time.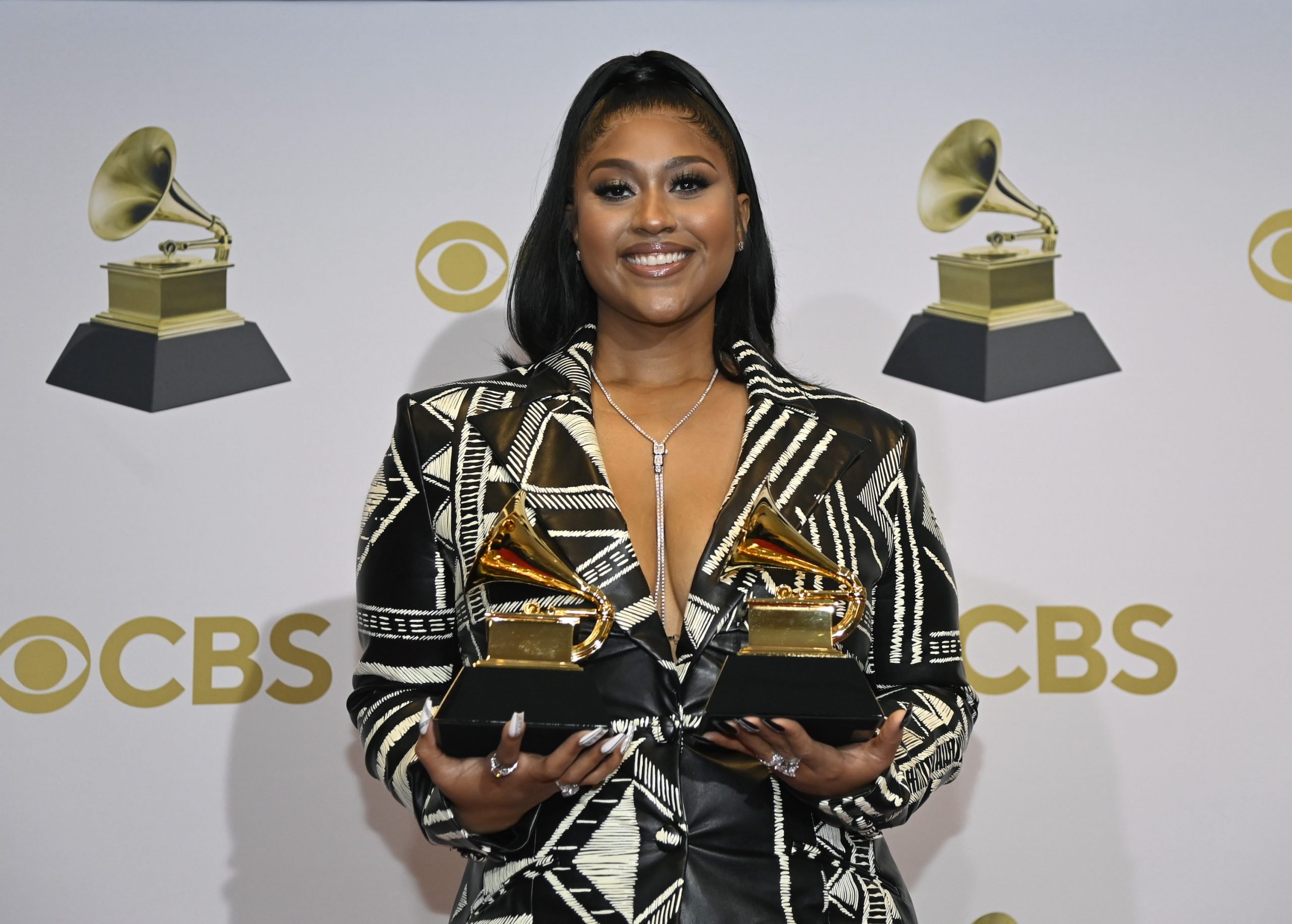 Jazmine Sullivan won her first 2 Grammy Awards at the 2022 Grammys
Prior to the 2022 Grammy Awards, Jazmine Sullivan had been nominated 12 different times over the past decade. Her first year at the Grammys, she was up for five awards including Best New Artist and Best R&B Album. At the 2022 Grammys, she was up for three, and took home golden gramophones for two categories: Best R&B Album for Heaux Tales and Best R&B Performance for her single "Pick Up Your Feelings."
Heaux Tales was beloved by fans and critics alike after its release in January 2021. The album saw Sullivan collaborate with fellow singers including fellow Grammy winners H.E.R. and Anderson .Paak. In an interview with Entertainment Tonight after her win, Sullivan even confessed that she thought H.E.R. had won Best R&B Album instead of herself. "I thought they said H.E.R," she said honestly. "I heard an H, and I was like, 'Oh, they said H.E.R.' And my manager was like, 'That's you, that's you!'"
Jazmine Sullivan is proud she's remained herself over the years
Winning the Best R&B Album category after being nominated several times before was a fulfilling, full-circle moment for Sullivan. "It was amazing. I'm so happy right now," she said after her win.
What made it even more important for her was the fact that she finally won with the Heaux Tales album specifically. "I can't even explain it. I can't explain it, but I know it feels very special with this project," she said. "It's so much bigger than just me; it's a haven for Black women to tell their stories and that's what we did in the project, that's what we did on Instagram. Every time I see women on tour, we just come together, we laugh, we love and work together."
"[It's like] having a safe place to come where you're not being exploited but you can share your stories and tell it in its entirety," she added. "It's a beautiful thing and that's what I'm most proud of."
Through it all, Sullivan is happiest that she didn't have to change up her sound or her approach to making music to finally win a Grammy. She just stuck to being herself as she always has, and ended up making a Grammy-worthy album.
"I'm just super grateful that I'm able to do my thing and not change for the industry and finally get recognition," she said proudly.
RELATED: Singer Jazmine Sullivan Wrote This Iconic Hit Song for Monica
Jazmine Sullivan released a deluxe version of 'Heaux Tales' in February 2022
In February 2022, Sullivan built on Heaux Tales' success by releasing a deluxe edition of the project, Heaux Tales, Mo' Tales: The Deluxe.
The re-release of the project contained new songs as well as contributions including a spoken interlude by Insecure creator Issa Rae.
RELATED: Jazmine Sullivan Lent Her Vocals and Pen Skills to These Songs