Emmys 2021: Jean Smart and Kaley Cuoco Top Contenders to Win Outstanding Lead Actress in a Comedy
The 2021 Primetime Emmy Awards will be held on Sept. 19. The ceremony will be a huge night as celebrities gather to honor the best on TV. There's a lot of great talent competing in the acting categories. Although some categories already have their clear winners, it's going to come down to a close race for others. Many critics predict that for the Outstanding Lead Actress in a Comedy Series, it'll come down to either Jean Smart or Kaley Cuoco to walk away with the trophy.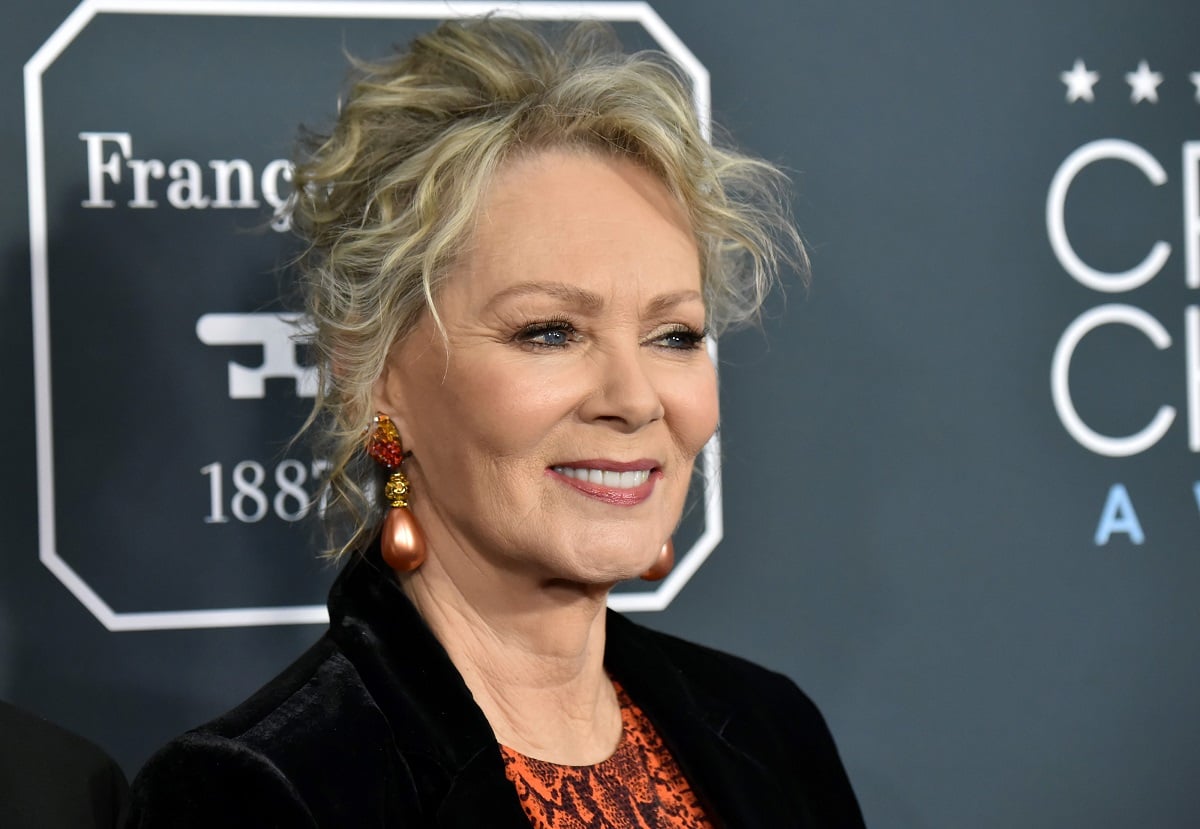 Jean Smart and Kaley Cuoco are top contenders for Lead Actress Comedy Emmy
The Outstanding Lead Actress in a Comedy Series is one of Emmy's prestigious categories. Past winners include TV legends such as Lucille Ball, Mary Tyler Moore, and Betty White. This year's nominees are a gifted group of actors with Smart, Cuoco, Allison Janney, Tracee Ellis Ross, and Aidy Bryant.
All these ladies gave amazing performances; however, Smart and Cuoco are pulling out ahead in the race. Smart is nominated for the HBO Max series Hacks, while Cuoco snagged a nom for The Flight Attendant. Many TV critics predict one of the two women will score a victory on Emmy night. However, according to TVInsider.com, Smart is an odds-on favorite to win.
Jean Smart is a past Emmy winner
Smart is a veteran when it comes to television. She rose to fame in 1986 with her role as Charlene Frazier on the CBS sitcom Designing Women. Following her departure from the series in 1991, she slowly cemented her status as a television icon.
RELATED: 'Hacks': This Episode 1 Scene was the Most Difficult to Write
In the past two decades, Smart has become an Emmy darling with several nominations and wins. In 2000 and 2001, she won back-to-back Emmys for her comedic guest appearances as Lana Gardner on Frasier. In 2008, Smart would snag the Supporting Actress award as Christina Applegate's mother on the short-lived NBC sitcom Samantha Who?
This year, Smart could walk away as a double winner at the Emmys. Aside from her Lead Actress nomination, she also received a nod for Outstanding Supporting Actress in a Limited Series for Mare of Easttown.
Kaley Cuoco finally received an Emmy nomination
With nearly two decades in the business, Cuoco has worked her way into becoming a television sensation. Her first big break was on 8 Simple Rules, which ran from 2002 to 2005. Two years after the show's cancellation, Cuoco landed her next big role as Penny on The Big Bang Theory.
For 12 seasons, Cuoco played the cute but dim-witted neighbor of Sheldon Cooper (Jim Parsons) and Leonard Hofstadter (Johnny Galecki). Despite giving remarkable performances as Penny, Cuoco never received an Emmy nomination for The Big Bang Theory. However, Cuoco's luck changed with her next gig.
Thanks to The Flight Attendant, Cuoco finally received some recognition. Her role as a stewardess caught up in a murder investigation received acclaim from critics and fans. But will it be enough to score her first Emmy win?