Jean Trebek Makes Her First Emotional Social Media Post Following Alex Trebek's Death
The Trebek family, friends and fans are morning the death of Alex Trebek. After a year and a half battle with pancreatic cancer, Trebek died Nov. 8 at the age of 80. His game show Jeopardy paid tribute to him on its Nov. 9 episode and plans to air the 35 episodes he taped prior to his death. On Nov. 11, Jean Trebek, Alex's wife, shared a message on her Instagram account.
Jean Trebek posted her wedding photo with Alex
You can see Jean and Alex Trebek's wedding photo on Jean's Instagram account. The photo shows Alex putting the ring on Jean's finger on their wedding day. Jean added her gratitude to the fans' support during Alex's illness.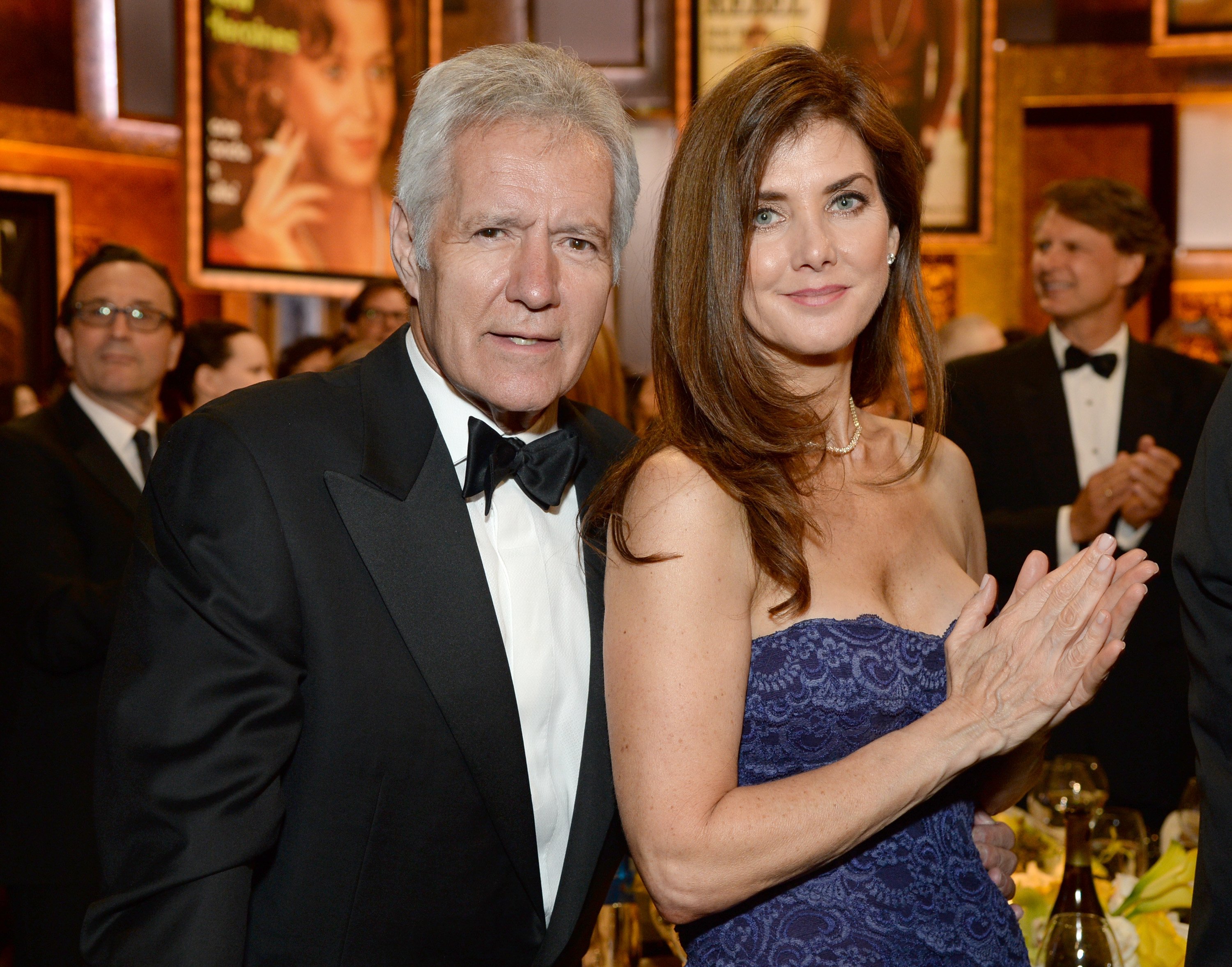 RELATED: Alex Trebek Said He and His Wife Were 'One Soul in Two Bodies'
"My family and I sincerely thank you all for your compassionate messages and generosity," Jean wrote. "Your expressions have truly touched our hearts. Thank you so very, very much. Many Blessings to all, Jean Trebek."
The Trebek family went through this together
On July 27, Jean Trebek wrote an essay for Guideposts.org about how she was coping with Alex's treatments. She also thanked their children for helping out.
"I'm not alone in taking care of Alex. Our son, Matthew, owns three restaurants in Harlem, New York. He closed them during the quarantine and came home to L.A. It has been a huge blessing to have him here, along with our daughter, Emily, who lives close to us and visits all the time. My sister and my mom are another extraordinary source of support. My church community is wonderful, as well as all our dear friends."
She also wrote about appreciating the little things in the time the Trebeks had left with Alex.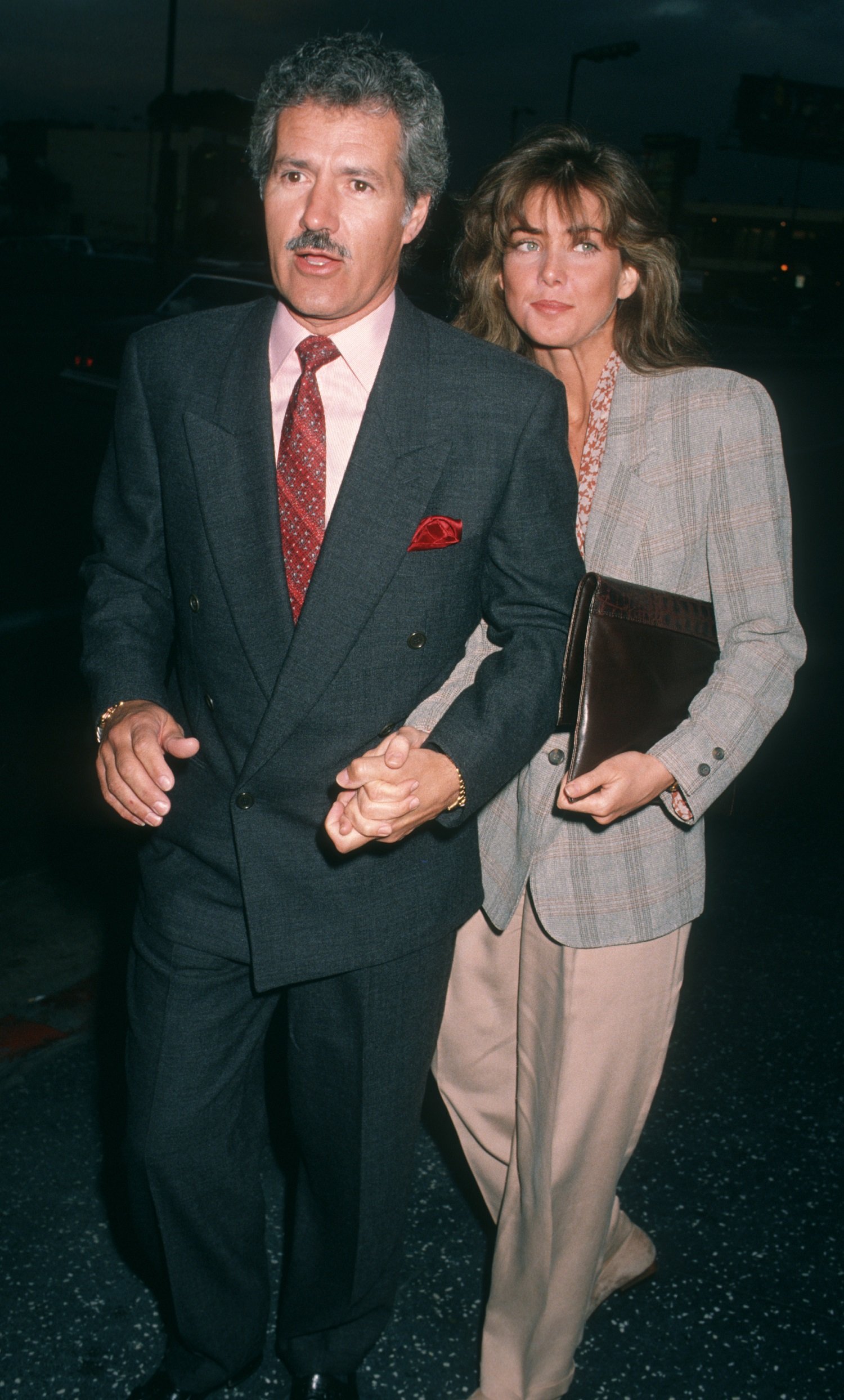 RELATED: 'Jeopardy!' Host Alex Trebek Said This Romantic Gift From His Wife Showed 'The Way I Look at Our Relationship'
With each passing day, I have found so much to be grateful for. Alex's work. Our kids, our friends, a sunset, a flower blooming in our garden. This didn't have to be a death sentence. It could be a life sentence. A constant reminder of how precious life is. The smallest things that I once took for granted now carry more meaning. I think that is how God keeps us in the moment. He focuses us with grace.

Jean Trebek, Guideposts.org, 7/27/2020
This gave Jean Trebek a mission beyond caring for Alex
Jean wrote that Alex sometimes began days at 5:45 a.m. to tape multiple episodes of Jeopardy in a single day. His chemotherapy and medical appointments took up more time, but Jean also found another way to give back.
"Truth to tell, some days I feel really sad and angry," Jean wrote. "Then I'll say, 'That's enough, Jean.' I'll try to do something for someone else to pull myself out of it. Not just for Alex but for one of our friends. Sending a reassuring e-mail, calling someone, sharing a cup of tea. Opening myself up. Accepting what's happening. Thank goodness, I had already started insidewink.com, a lifestyle website, and my blog on the site is a way to share our journey with others."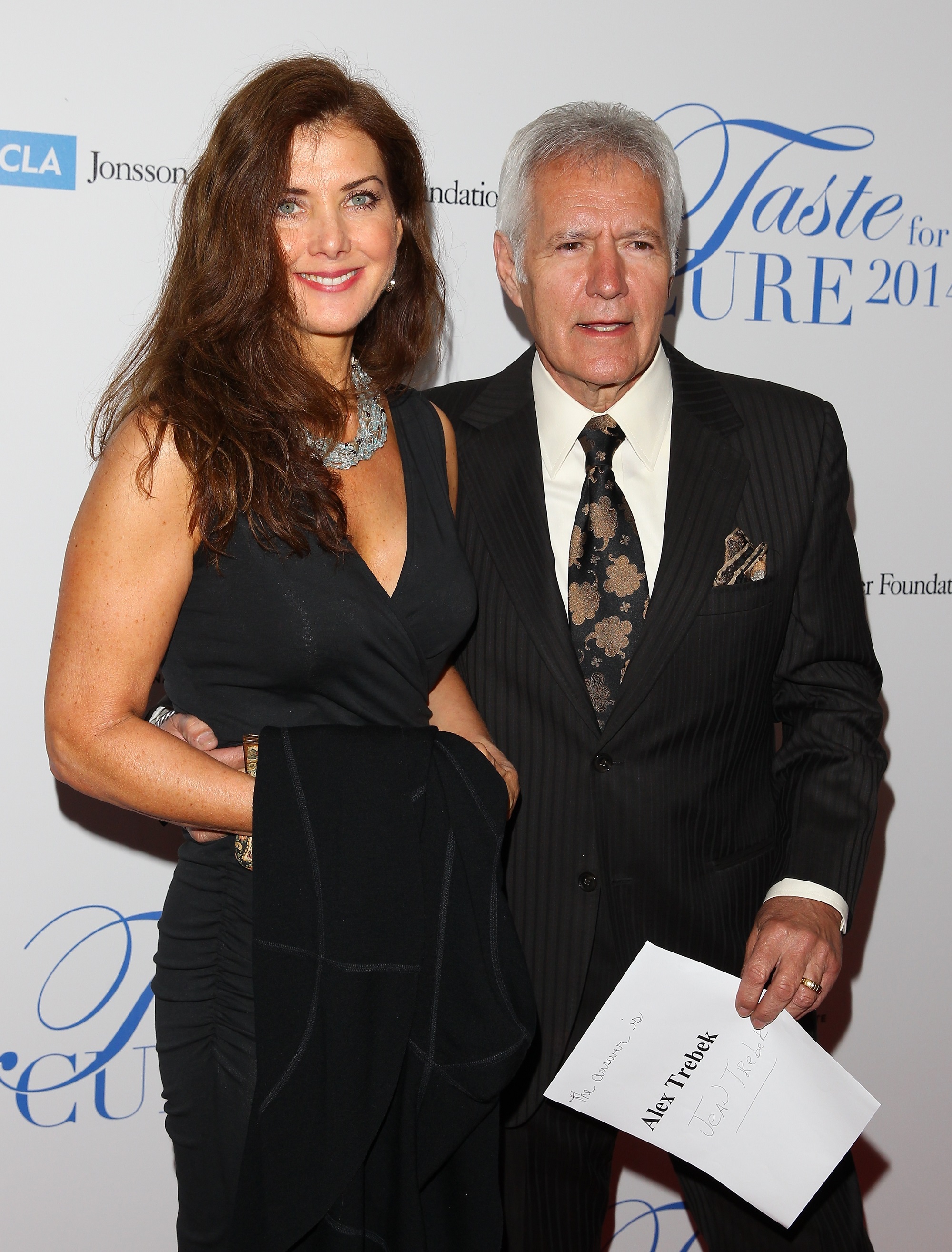 RELATED: 'Jeopardy' Host Alex Trebek Tears Up When His Wife Jean Does This For Him
Insidewink interviews include Maria Shriver, Elaine Khosrova, Miranda Macpherson and more, plus profiles of organizations giving back.
"Our slogan at insidewink through all of this has been 'share the good,'" Jean wrote. "If Alex is having a rough time, if he's exhausted after a chemo session, I can look for the good. I can share what's good in our lives and in other people's. How people care for and love one another."