Jed Duggar and the Duggar Family Haven't Updated Instagram Despite Marriage Rumors
Rumors suggest Jed Duggar is preparing for a wedding in April 2021, but he hasn't posted anything to Instagram suggesting he's even engaged. The Duggar Family Instagram also hasn't posted anything despite being very vocal about Justin Duggar's recent wedding.
The Duggar family's known for ultra-short courtships and huge weddings, and it looks like fans are anticipating another walk down the aisle soon enough. While Justin Duggar's wedding was the latest to hit Duggar news, many suspect Jed Duggar's the next to tie the knot. And it appears he's been totally absent from social media despite the rumors.
Are any of the Duggars in a courtship? Rumors are swirling around Jed Duggar
Jed is one of the middle children in the Duggar family, and he's known for forging ahead into a political career. The 22-year-old made Duggar news when he decided he'd run for a position in the Arkansas House of Representatives in 2020, but he lost. Now, fans and critics alike are talking about him for other reasons — and it all has to do with a potential courtship.
The rumors first began with Jessa Duggar. Jessa gave a clue via Instagram that Jed was courting way back in fall 2020. Once Jessa realized the clue she gave, she deleted the video off of her Instagram Stories — but fans continued to speculate.
Now, there appears to be a leaked wedding invitation for Jed's potential wedding. According to Without a Crystal Ball, the invitation suggests Jed's wedding will happen on April 3, 2021. According to the invite, there's a link to a registry and a Livestream for the wedding when it occurs, too.
So, who is Jed allegedly marrying? The woman's name is Katelyn Nakatsu. Publications reported Jed was courting Lauren Caldwell in the past, but it seems that's not who's involved this time.
Jed hasn't updated his Instagram in months or since the Duggar news hit
Despite the clues given by the other Duggar family members and the leaked invite, Jed hasn't fed into the Duggar news. While he has Instagram, he's been surprisingly absent when it comes to his online activity.
Jed's last Instagram post was back in February 2021. He posted a photo with Jeremiah Duggar when Jeremiah first joined Instagram. And some fans suspected this meant Jeremiah was the one courting, though others pointed out a number of the older Duggar kids are single and have social media.
Prior to Jed's post with his brother, he primarily used his Instagram to promote his political platform. He was quite active on social media prior to the election. As for his personal life, he doesn't appear to get too into it with fans.
The Duggar family on Instagram reported heavily on the last wedding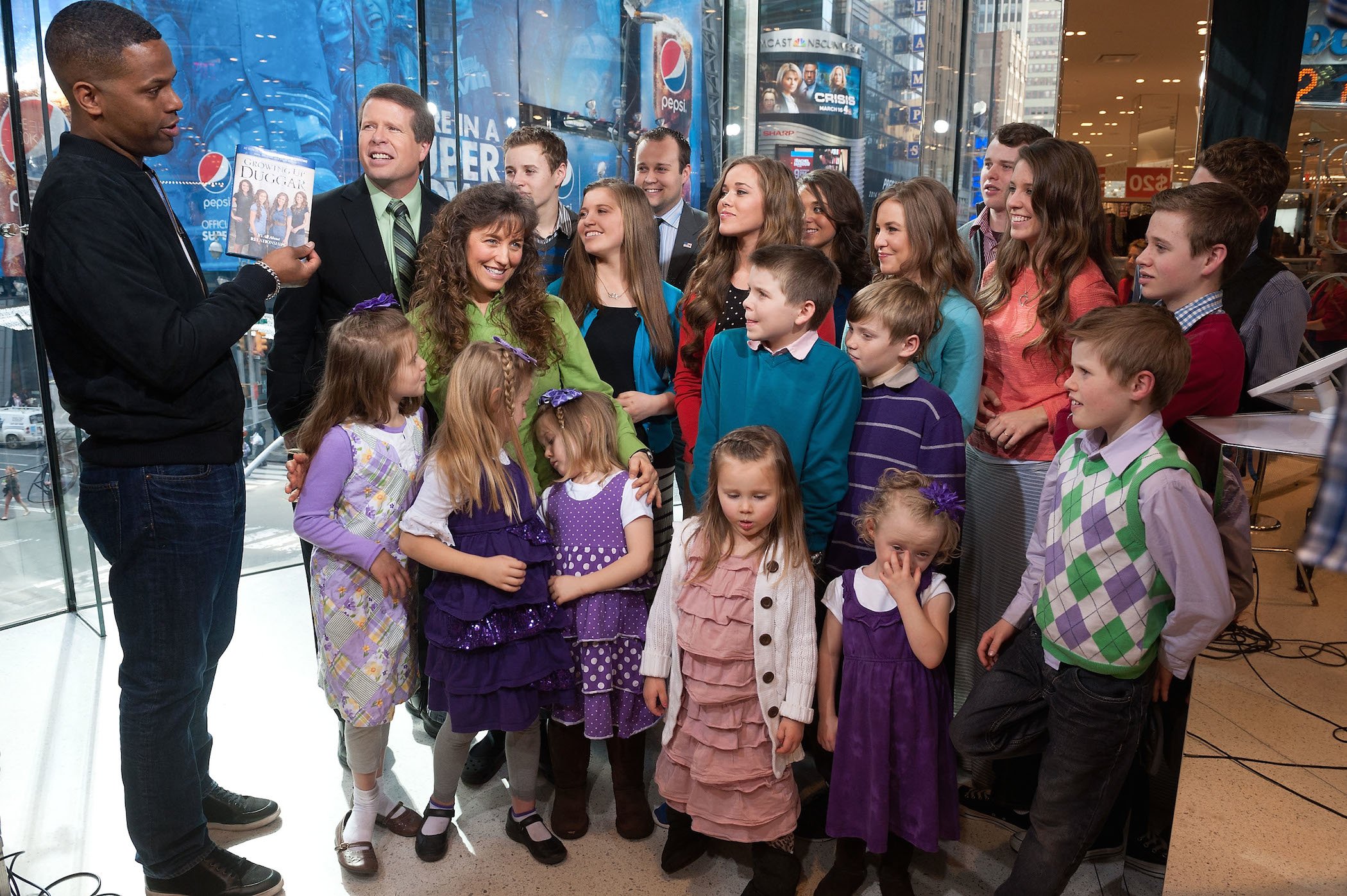 The Duggar Family Instagram has also stayed silent on Jed's possible wedding. While they posted a lot about Justin's wedding to Claire Spivey, Jim Bob and Michelle Duggar made no mention of Jed's alleged engagement.
The family's most recent Instagram post shows Justin and Claire on their wedding day. "Justin and Claire said, 'I do!'" the proud parents captioned the post of Justin and Claire embracing. The post was added to Instagram on Feb. 27, 2021 — and there haven't been any more recent posts since. The family Instagram also posted about Justin and Claire's engagement in November 2020 and their courtship in September 2020.
Perhaps with the current rumors surrounding Jed's wedding, the Duggar family will be making another announcement via social media soon enough. They may also be holding off on announcing it via Instagram if they plan to cover it all in a future season of Counting On. Either way, we're sure internet sleuths will be watching closely as Jed's alleged wedding date approaches.
TLC did not return a request for comment about the potential wedding by the time of publication.
Check out Showbiz Cheat Sheet on Facebook!