Jed Duggar Gives Duggar Family Pregnancy Update: 'Baby Boy Coming Any Day!'
Jed and Katey Duggar are ready for their first baby to be born. Here's what Jed posted to social media about his baby boy who's due any day now.
TL;DR:
Jed Duggar posted an update via Instagram regarding Katey Duggar's pregnancy.
Only two Duggar family members congratulated Jed and Katey on the upcoming baby.
Jill Duggar and Derick Dillard are also currently expecting their third child.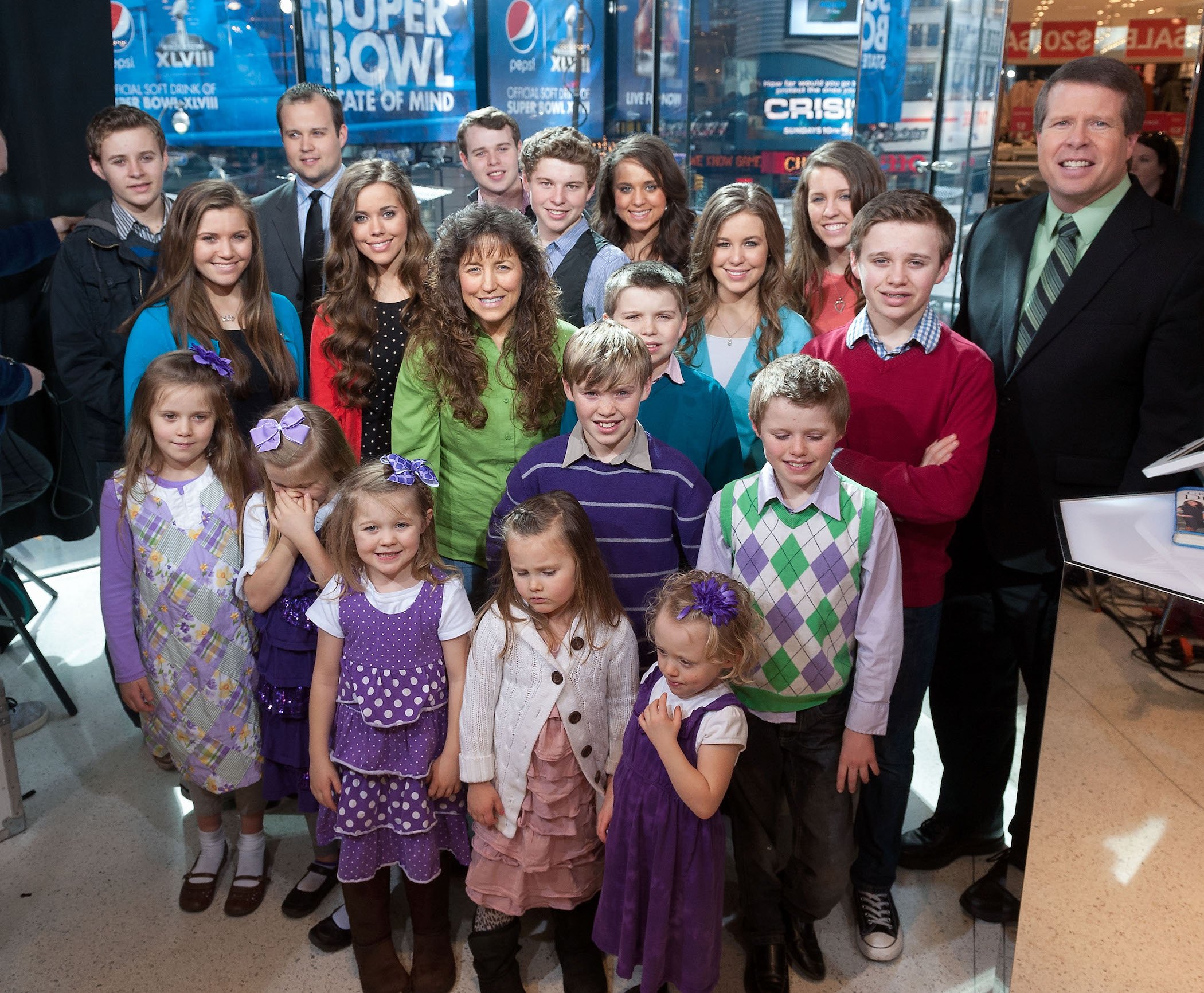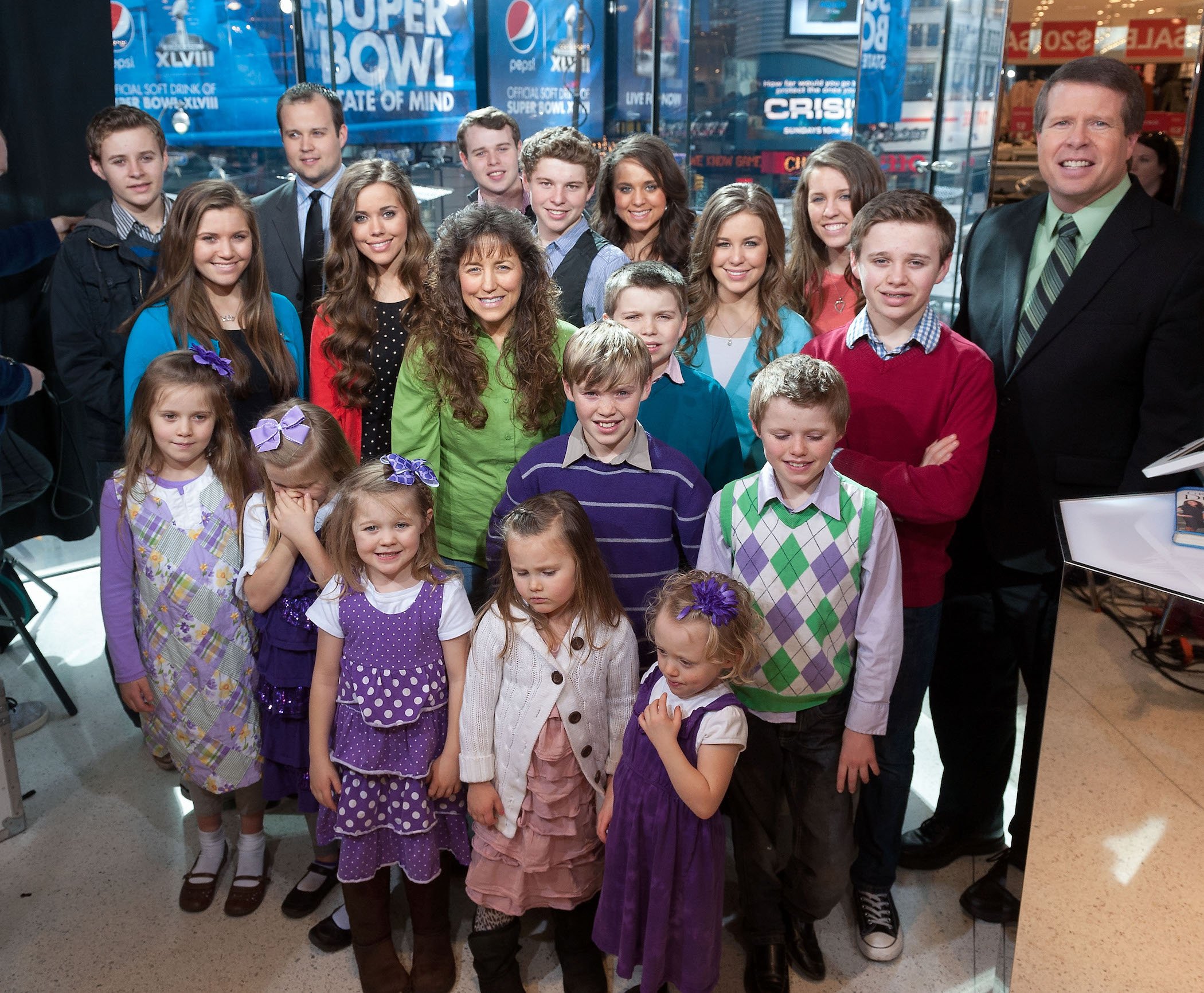 Jim Bob and Michelle Duggar have 19 kids and many grandchildren, and TLC viewers know the entire family well. Now, the Duggar family is growing even bigger. Jed Duggar and his wife, Katey Duggar, expect their first child soon. Here's what Jed posted online about the upcoming Duggar family pregnancy and how his "baby boy" could arrive at any moment.
Jed Duggar gave an update on his wife's pregnancy
Jed Duggar is the next Duggar family member to bring a baby into the world. He and his wife, Katey Duggar, announced Katey's pregnancy in September 2021.
"She tested positive, but not for COVID," Jed posted to Instagram on Sept. 5, 2021. The couple's photo shows them kissing while Katey holds up a sign that says, "And then there were three. Baby Duggar Spring '22."
As for Jed and Katey's backstory, they quietly married in April 2021, giving them just five months of marriage before Katey's pregnancy. Jed shared a photo of his wedding to Katey on April 3. "God answered my prayers far beyond what I could have ever imagined in Katey!" Jed wrote. "We have enjoyed quietly developing our relationship over the past year and every moment together has been amazing! I'm so grateful God brought Katey into my life and excited to share with you all that today she became my wife! Katey, the thought of sharing the rest of my life with you makes me the happiest man in the world! I love you so much!!"
Now, Jed is giving fans another update on Katey's pregnancy. "Baby boy coming any day!" Jed captioned his latest Instagram post on April 25, 2022. "We can't wait to meet you, little guy!!"
Only 2 of Jed's siblings congratulated him
With Josh Duggar's trial results, the Duggar family has remained quiet regarding everything else. But several Duggar family members congratulated Jed and Katey Duggar after Jed's most recent post.
"Haha, this is so cute!" Jill Duggar commented.
"Ahh can't wait to meet him!" Jinger Duggar also noted.
Family friend Carlin Bates from Bringing Up Bates also commented with several congratulations emojis.
None of the other Duggar family members commented on Jed's post. The previous post featuring Jed and a very-pregnant Katey posted on April 17 also didn't yield much response from Jed's family. The Duggar family Instagram, led by Jim Bob and Michelle and once extremely active, also hasn't mentioned anything regarding Jed's future son. The last post on the Duggar family Instagram shows Jeremiah and Hannah Duggar's wedding in March 2022.
Who in the Duggar family is pregnant in 2022?
Aside from Jed and Katey Duggar, are any other Duggar family members pregnant in 2022?
Jill Duggar and Derick Dillard are expecting their third child. The couple announced the gender of the baby on March 23 via the Dillard Family blog. "We had originally planned on finding out our baby's gender earlier, a couple weeks ago, but COVID hit our family and we had to delay the exciting revelation," Jill wrote. "However, this turned out to be a blessing in disguise because by the time we were able to reschedule, Israel was on spring break. This meant our whole family could be together for the appointment, as we all found out together that another little boy would be joining the Dillard tribe!"
Followers have grown suspicious of other couples, like Joe and Kendra Duggar and Joy-Anna Duggar and Austin Forsyth. While there's speculation these couples may have an upcoming pregnancy announcement to share, there's nothing yet. Jed and Katey remain the furthest along in their current pregnancy journey.
Check out Showbiz Cheat Sheet on Facebook!