Jed Duggar Might Have to Pay $7,000 for Accepting an Illegal Amount of Campaign Donation Money
The Duggars are known for their ultra-conservative views, and Jedidiah Duggar is following right in Jim Bob Duggar's footsteps. The 21-year-old is getting deep into local Arkansas politics. But it seems he might be in trouble now, as he allegedly accepted campaign donations that were of an illegal amount.
Jed Duggar joined Instagram to push his political agenda
RELATED: Duggar Family Critics Think Jedidiah and Jeremiah Duggar Took Their Younger Sisters' Beds for Their New Place
Jim Bob and Michelle Duggar have been forthcoming about their ultra-conservative views since they were first introduced to TLC. And it was only a matter of time before one of the Duggar men decided to go into politics themselves. Now, Jed is pushing his political agenda via Instagram. Back in November 2019, he announced he was running for Arkansas State Representative District 89 in Springdale, Arkansas.
"I'm a Conservative. Pro-Life. Pro-Second Amendment. Pro-Religious Liberty," Jed posted to Instagram along with his photo back in 2019. "Combat the Opioid Crisis. Lower Taxes. More Jobs & Growth. Strong Economy."
His family has shown him a ton of support for his political endeavors, too. "It was an honor to go to the Arkansas State Capitol today to watch my brother @jed_duggar file as a candidate for House District 89," older sister Jana Duggar posted to her Instagram last year. "I'm so proud of the man he is and the heart he has for serving the community of Springdale!"
He allegedly accepted illegal amounts of campaign donation money
Jed has plenty of fans (and a number of haters), but it seems he might be in big trouble due to what happened with his campaign donations. According to The Sun, Jed accepted a donation of $8,400 from a single donor in Louisiana by the name of Ross Little.
First, Little appeared to donate $2,800 back in August 2020. Then, an additional donation of $5,600 was made in September, making the grand total from one person $8,400. Unfortunately for Jed, the maximum amount one donor can donate is $2,400 in the state of Arkansas.
So, what are the repercussions of accepting these donations? It seems Jed might have to pay $3,500 per violation. There are two violations, so around $7,000 total. And, while it's possible Jed can use the money that's been donated to him to pay the fines, The Sun notes he has to report it as "campaign expenditure" since the spending will exceed $100.
Will Jim Bob Duggar help Jed with the debts?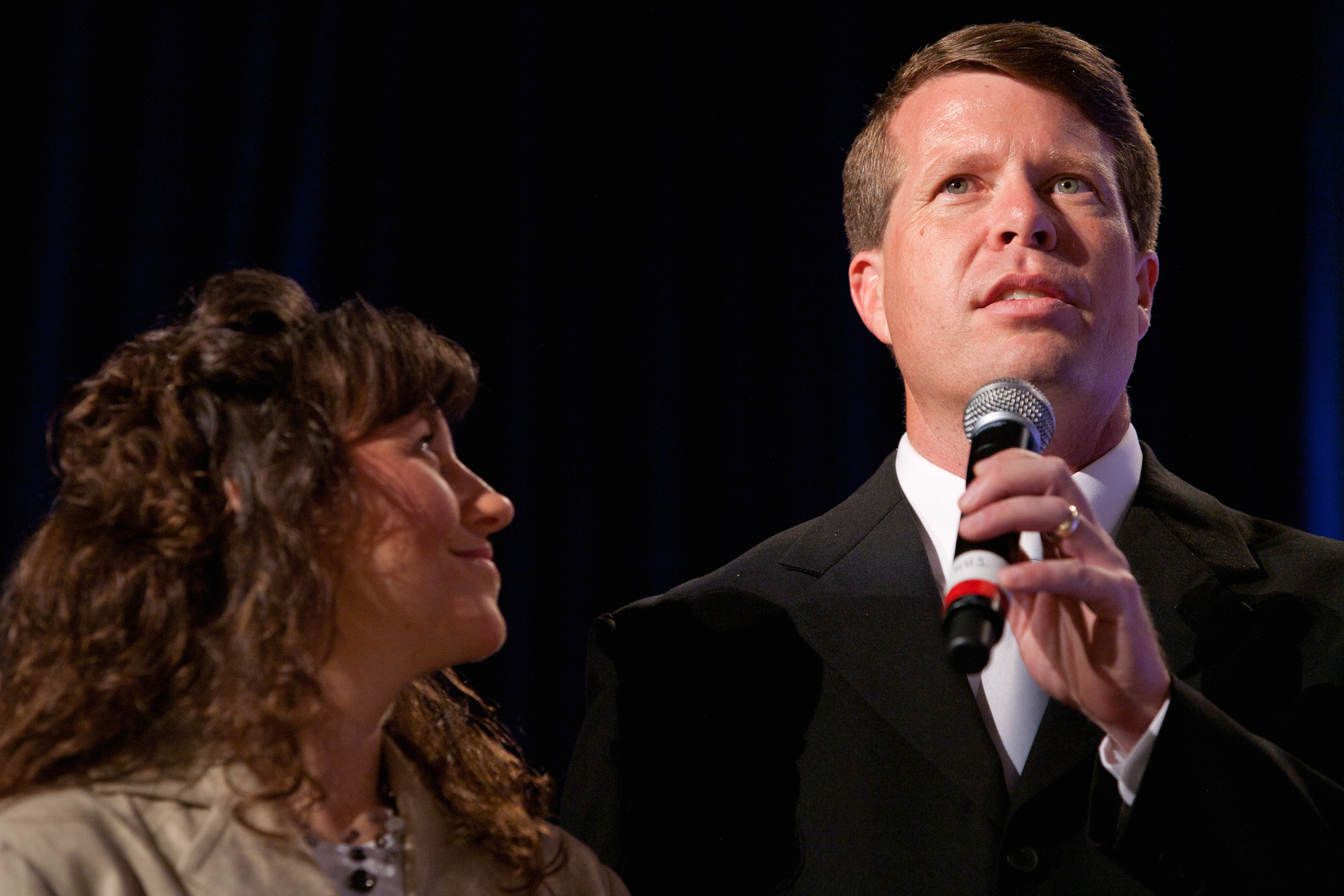 While Jed might be in trouble with Arkansas, he certainly has the support of his family. He's already received donations from a few of his siblings and in-laws. And The Sun notes Jim Bob also donated $300 to the cause.
It's possible Jim Bob might be the one to help Jed out with this current predicament, too. Jim Bob has a lot of experience in politics, as he served on the Arkansas House of Representatives, so we're betting he has a soft spot for what's possibly going on with Jed's finances. And Jim Bob might have quite a lot of cash from all of his years on Counting On.
Jill Duggar's husband, Derick Dillard, has insinuated Jim Bob has control of the family's finances. It's possible that TLC paid Jim Bob for his family as a unit rather than paying each Duggar individually. And it's also possible that Jim Bob held on to the majority of the wealth instead of dividing it equally among Counting On participants. In any case, Jim Bob possibly hoarding wealth is good news for the $7,000 Jed might owe.
We're sure the Duggars will figure this one out one way or another!
Check out Showbiz Cheat Sheet on Facebook!