Jed Wyatt From 'The Bachelorette' Responds to Rumors That His Ex Is Dating Hannah Brown's Brother
Jed Wyatt and Hannah Brown's relationship is long over. But, the two might currently be connected in a strange way. Most viewers of The Bachelorette know that Bachelor Nation is pretty incestuous. Contestants from The Bachelor and The Bachelorette have gone on to date other people within the franchise. But one strange connection that formed due to Bachelor Nation caused Wyatt to speak out on his Instagram account.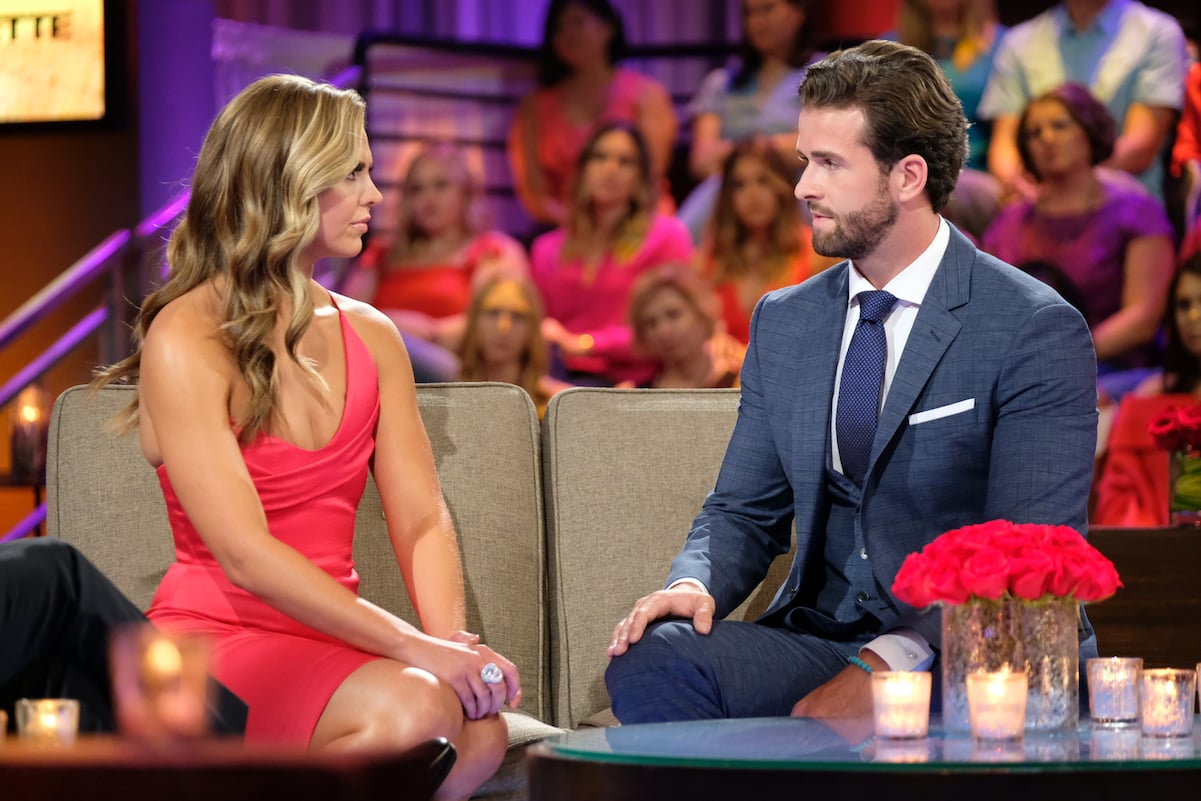 Hannah Brown broke up with Jed Wyatt on 'The Bachelorette'
Brown was smitten with Wyatt on her season of The Bachelorette. He charmed her with his guitar-playing and Southern manner. Other contestants, like Tyler Cameron and Mike Johnson, were also frontrunners. Brown was also really into pilot Peter Weber. He was the man behind the infamous windmill night and later went on to lead his own season.
But Brown chose Wyatt in the end. However, she found out that he had reportedly been in a relationship when leaving for filming of the show, per People.
Jed Wyatt's ex-girlfriend was the catalyst for Hannah Brown split
RELATED: 'The Bachelorette': Katie Thurston Eliminated This Fan-Favorite Already, According to His Instagram
Wyatt's ex-girlfriend put him on blast in an interview with the outlet when she recounted their relationship prior to The Bachelorette. She had alleged that they were planning to stay together after the show and Wyatt was only using it as a platform.
"We spent the night together the night before he headed to L.A.," his ex, Haley Stevens, told the magazine. "He told me [the show] was just an obstacle and we'd be stronger on the other side because of it."
Stevens said that Wyatt was "only going on the show" for his music career. Wyatt actually mentioned a version of this to Brown on the show — but left out anecdotes that Stevens dropped.
Brown heard about the interview while she was with Wyatt. It caused her to break up with him during a "happy couple weekend." Those were what production gave the final couple — weekend stays after formal production had completed and before the finale aired for the public.
But now, Stevens has been linked back to Wyatt and Brown yet again. And he spoke about it on social media.
Jed Wyatt responded to rumors his ex is with Hannah Brown's brother
Reports surfaced that Brown's brother, Patrick, and Stevens might be dating. They have been seen out together and on each other's social media, per Us Weekly.
Wyatt responded to the possible new connection on his Instagram story, per Reddit.
"I really don't know who's dating who's cousin or whatever is going on and I don't think I could possible care less," he wrote. "What goes down in the holler don't always stay in the holler tho."
Brown, for her part, has yet to speak publicly about her brother's possible new flame.
The star herself has been focused on her own new relationship. Brown is currently dating model Adam Woolard.