Jeff Goldblum Has Less Than 5 Minutes of Screen Time in His Biggest Hit
Even among the iconic characters in Jurassic Park, Jeff Goldblum's Dr. Ian Malcolm is the clear standout. The idiosyncratic actor has become a fan favorite for his deft balance of humor and gravitas. Steven Spielberg's 1993 classic kicked off a period in which Goldblum was an A-list leading man. Still, fans would be shocked how little he appears in his biggest hit movie.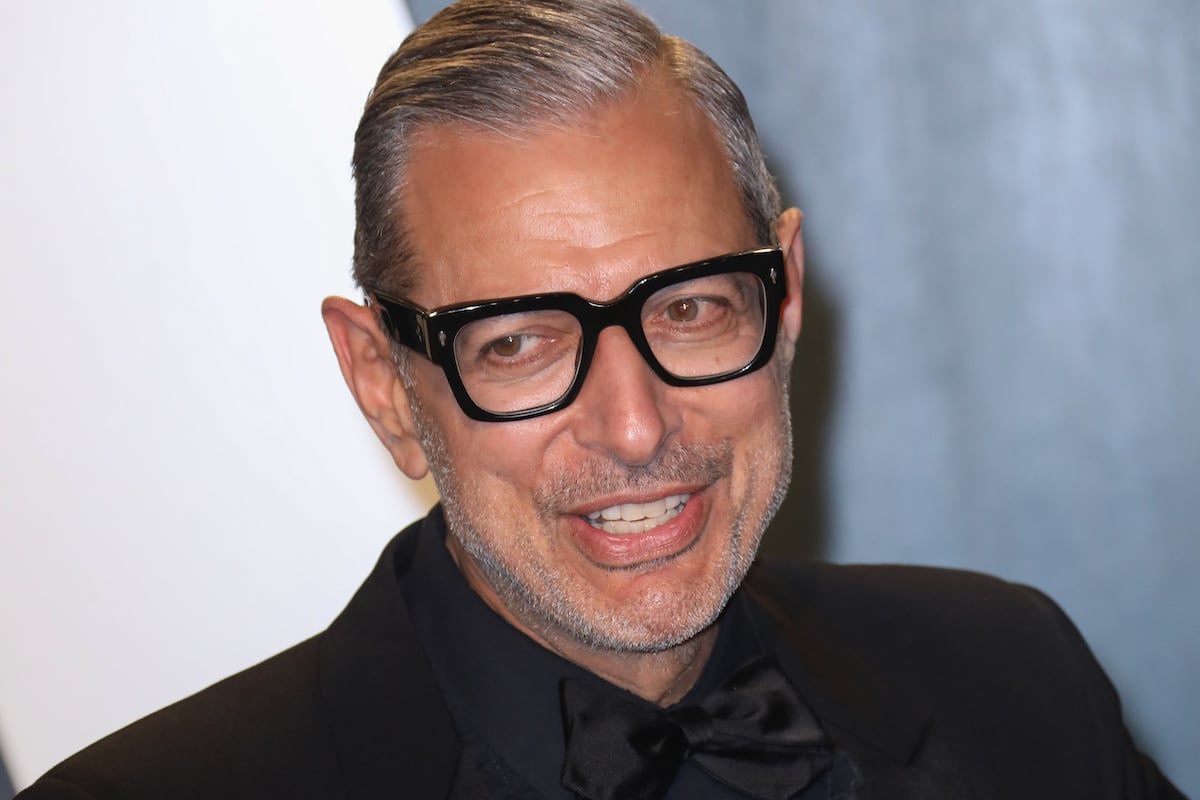 Is Jeff Goldblum in all 'Jurassic Park' movies?
Jurassic Park quickly became one of the most beloved movies of the 1990s. So it didn't surprise anyone when a sequel was announced. The Lost World: Jurassic Park hit theaters in 1997, to mixed reviews and solid box office. The biggest changes this time around were the changes in setting and cast, as the titular island no longer served as the home of a dino-themed park.
In The Lost World: Jurassic Park, Goldblum ascends to the movie's lead. Drawn to rescue his estranged girlfriend (Julianne Moore) from potential dino-mayhem, Dr. Ian Malcolm travels to Isla Sorna. Inevitably, things go awry. And Malcolm finds himself facing off against even more dinosaurs than before. Despite his lead role, Goldblum didn't return to the series until 2018.
Jeff Goldblum only has a cameo in 'Jurassic World: Fallen Kingdom'
After more than 20 years, Goldblum reprised Malcolm for 2018's Jurassic World: Fallen Kingdom. However, his character only appears briefly in a pair of Senate hearings intended to bookend the events of the movie. With way less Goldblum than previous installments, the movie nonetheless became the biggest hit of the actor's career, according to The-Numbers.com.
Other contenders include the original Jurassic Park, Independence Day, and Thor: Ragnarok. The ending of Jurassic World: Fallen Kingdom gives Malcolm the chance to bring his chaos theory full circle. Just as he warned in the first movie, life has found a way to allow dinosaurs to run wild across the world. The stage then is set for Malcolm to weigh in on the new status quo. 
The original cast of 'Jurassic Park' returns in 'Jurassic World: Dominion'
Recent rumors claim Goldblum will return as Marvel's Grandmaster in Thor: Love and Thunder. But Jurassic Park fans eager for more Dr. Ian Malcolm definitely don't have long to wait. Goldblum will return with a more substantive role in 2022's Jurassic World: Dominion. And he won't be the only star of the original film to make a comeback for director J.A. Bayona's upcoming movie.
Along with Goldblum, Sam Neill, Laura Dern, and BD Wong will all reprise their roles from the first Jurassic Park. In addition, more recent franchise stars such as Chris Pratt and Bryce Dallas Howard return too. Both actors joined the series with 2015's Jurassic World. Jurassic World: Dominion concludes the Jurassic World trilogy and hits theaters on June 10, 2022.