Jeff Mauro Earned Less Than $5 an Hour Working His Very First Job
Jeff Mauro is a man of many talents — he is a celebrity chef, an entrepreneur, a star of multiple TV shows on the Food Network, and a spokesman for brands like Subway. Mauro has been in the spotlight for a decade, and thanks to the success that he has achieved thus far, he likely has many more years of television stardom ahead of him. Unlike many celebrity chefs, Mauro comes from truly working-class beginnings, and had to work long and hard to make it to where he is today. 
Jeff Mauro's humble beginnings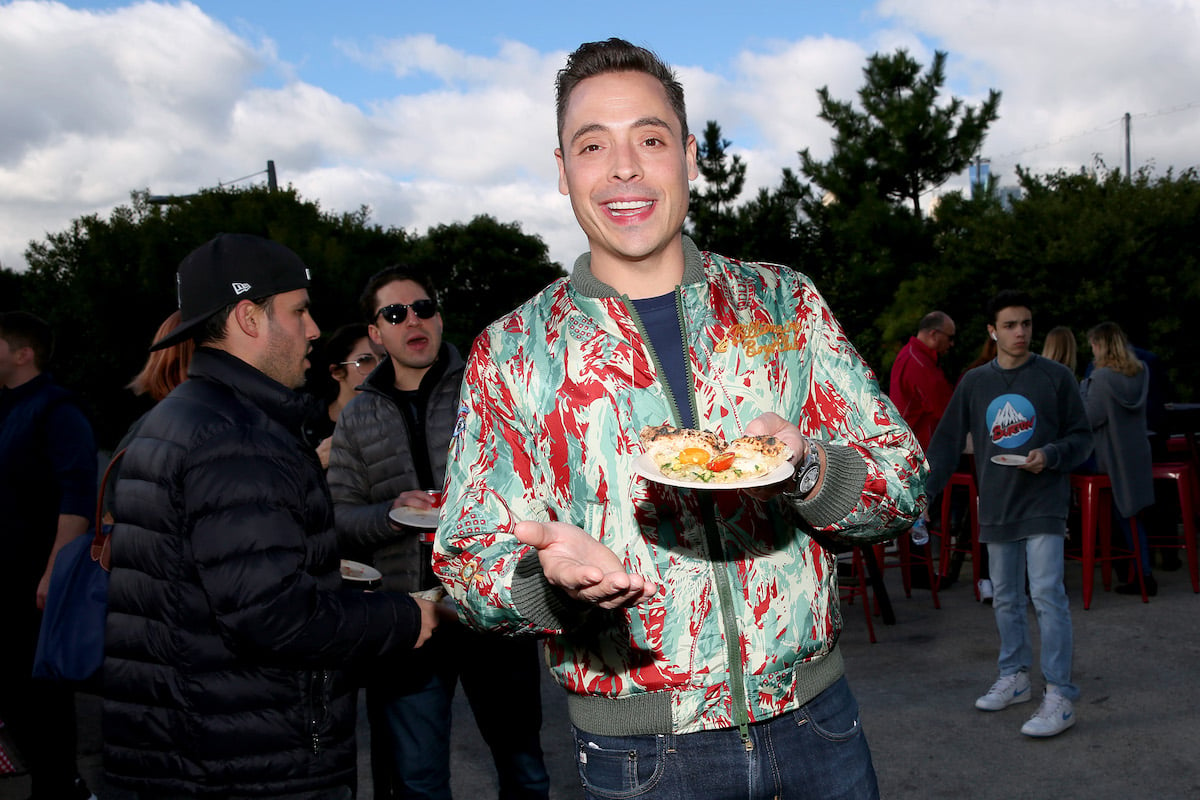 Mauro was born in Chicago in 1978. As a child, Mauro spent many days in the kitchen, forming the basis of the talent that would end up carrying him far. He was also drawn to acting and performing and appeared in a number of school productions and theater presentations as a young man.
Mauro always displayed a strong work ethic, and his first job was reportedly working at a local butcher shop. At the shop, Mauro made $3.62 an hour — a pretty decent wage for the '90s!
After his high school graduation, Mauro attended Bradley University School of Communications. Although the acting bug was still alive and well, Mauro decided to open a deli with his cousin, all while acting in stage productions in the evenings.
Deciding that he needed to further his culinary experience in order to reach his goals, Mauro enrolled in culinary school, diving headfirst into the restaurant industry. 
How did Jeff Mauro become a Food Network star?
Mauro was determined to land a job that combined his love of food with his passion for performing and being on-camera. He decided to audition for the Food Network, but he wasn't exactly successful at first.
In fact, he bombed his first three auditions for the popular cooking competition show Food Network Star. It wasn't until his fourth audition that Mauro was successful at landing a spot as a contestant.
The rest is history — Mauro went on to make a splash on the show, with viewers drawn to his outgoing, bubbly personality. He also proved to have a unique niche on the show, creating different sandwich varieties, and eventually earning the title of "Sandwich King."
Mauro went on to win his season of Food Network Star and was launched to fame on the network, appearing in a host of other television shows. 
What has Jeff Mauro been doing lately?
After the success that he found from winning Food Network Star, Mauro went on to host two of his very own shows on the network: Sandwich King and $24 in 24.
In 2014, Mauro was brought on to host the ensemble cooking show The Kitchen, alongside fellow celebrity chefs Katie Lee, Sunny Anderson, Marcela Valladolid, and Geoffrey Zakarian. The show has proven to be a huge success with viewers, many of whom tune in to catch Mauro's hilarious interactions with his co-hosts, as well as the cooking tips and tricks provided.
In the wake of the COVID-19 pandemic, Mauro has still managed to find ways to keep himself busy. He, along with his The Kitchen co-hosts, have been hosting episodes of The Kitchen from their respective homes. Although these episodes tend to be less polished than the normal episodes of the show, fans are still finding plenty to love about them, and have especially expressed love for Mauro's young son, Lorenzo, helping him in the kitchen.
For Jeff Mauro, a likable chef with an unpretentious personality, the pandemic is just another bump in the road.