Jeffree Star's New Makeup Line Sparks Backlash
Jeffree Star might be the most famous makeup man around. However, his Cremated palette sparked major controversy.
Jeffree Star sure knows how to court controversy. From his inflammatory statements to his feud with Kat Von D, he never seems to go too long without upsetting someone. Now, he's receiving backlash for the timing of a new product rollout.
Star is known for crafting makeup lines. He recently debuted a makeup line called Cremated. Here's why fans are upset.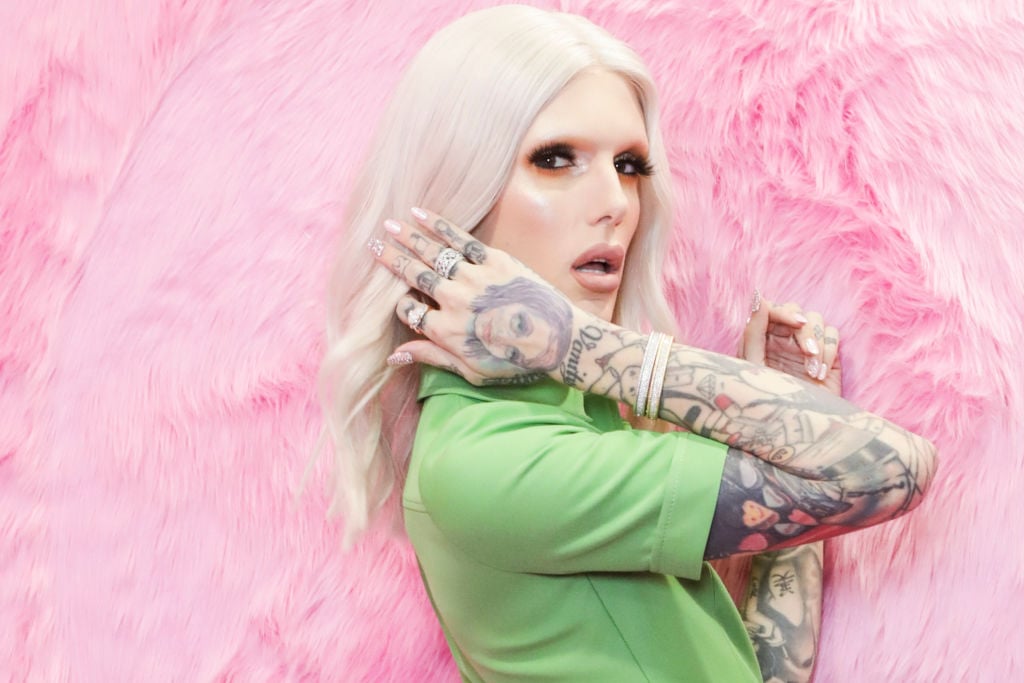 The background of the Cremated palette
The coronavirus (COVID-19) pandemic has terrified people across the globe. Numerous people are sick and numerous people have died. With that in mind, many don't want to be reminded of their own mortality right now.
Star's new makeup line is called Cremated. According to Alternative Press, it's inspired by Star's high school days. During that time, Star would wear lots of gothic makeup. The Cremated palette is supposed to resemble the makeup he wishes he had at that time.
The controversies surrounding the Cremated palette
The name of the palette is a problem for lots of fans. Just the name of the palette reminds so many people of death and burial. If Star released the palette eight months ago, there wouldn't be an issue, but for many the timing was unfortunate.
However, Star did not come up with the name Cremated during the pandemic. According to Dazed, Star trademarked the name of the palette in September 2019. He was originally going to release the palette in April 2020 but the release date was pushed back. Obviously, it's impossible for someone to change the packaging of the product quickly in order to make it seem more tasteful.
The palette sparked controversy for reasons other than its name. According to E! Online, some fans felt the color palette was too bland for their taste. However, the palette itself seemed to spark less outrage than its name. According to Us Weekly, Star responded to some of the backlash the Cremated palette received.
Jeffree Star defends himself by discussing his art and life
On his Instagram stories, Star said "There's a lot of people talking about [the Cremated palatte], it's trending on Twitter and, b*tch, it might be the talk of the town right now. There's a lot of positives, a few negatives, because everyone wants to have their opinion, but, baby, let's talk about Cremated."
Star emphasized he had no ill-will when he created the palette. He said it's "not just an eyeshadow palette, it's more than that. There's always so many meanings with my art and that's what it is, it's mine and I create it for the world. It is allowed to be interpreted any way that anyone wants to take it but I always come from a good place."
Furthermore, Star discussed cremation. "On a real level, you guys, my own father was cremated. My two dogs that passed away last year were cremated. So nothing ever comes from a negative place in my life. So if you take it that way, that's how you articulate things but, b*tch, not me."
Also see: The Real Reason Jeffree Star Broke Up With His Boyfriend