Jemmye Carroll Says Johnny 'Bananas' Devenanzio Will Never Retire From 'The Challenge': 'He's Going to Die Filming a Challenge'
Those who've been watching MTV's The Challenge for years are well-aware of the veteran players. And Johnny "Bananas" Devenanzio has proven to be a physical and mental threat in the game. Over time, he's shown he knows how to make quality alliances to get him to the end — and he's made ruthless decisions that resulted in winning major money.
While he's one of the most polarizing Challenge competitors the game has ever seen, there's no doubt he's here to stay. And Challenge competitor Jemmye Carroll is also sharing her thoughts on the returning players and, of course, Devenanzio coming back for yet another season of the game. Here's what she said about how she believes the show will end before Devenanzio willingly gives up.
Johnny 'Bananas' Devenanzio joined the cast of 'The Challenge: Total Madness'
The new season of The Challenge looks like the most difficult yet. While the competitors are used to living in a lavish home complete with furnished rooms, a pool, workout equipment, and plenty of alcohol, it seems the rules are changing now. The trailer shows the competitors living in a bunker — and, of course, driving each other crazy. Not only that, but host T. J. Lavin mentioned every single Challenge castmember is going to have to compete in an elimination round to move forward.
Devenanzio is certainly up for the task. His cocky attitude hasn't served him well in the last few seasons, but he's ready to try again with Season 35, Total Madness. As he explained in a clip on The Challenge's Instagram page, "I'm hoping that maybe this season might be different. Most likely not. I'll most likely have to deal with what I have to deal with every season — that is, fighting the entire house."
Jemmye Carroll discussed some of the veteran players returning
It's not just Devenanzio returning, of course. His sworn enemy, Wes Bergmann, is also rejoining for Season 35. And Chris "C.T." Tamburello is also trying his hand at the money once again. These three heavy-hitters are known threats in the game — and ex-Challenge player Jemmye Carroll spilled the tea on what she thinks of each of them.
"C.T. is coming off a win, and Johnny and Wes are coming off a sh**** performance last season," Carroll puts it candidly. "You always know one of them is gonna do well on a Challenge. They've proven that the past few years. They might not all excel together. One of them usually excels. So, curious to see which one of the three stooges do well this season.
Carroll then went on to make fun of Bergmann's beard and Tamburello's "dad bod" that he's had for a few seasons now. "And Johnny, well. … Johnny, you're always gonna be here, aren't you?" she added.
Carroll thinks Devenanzio will never retire from the show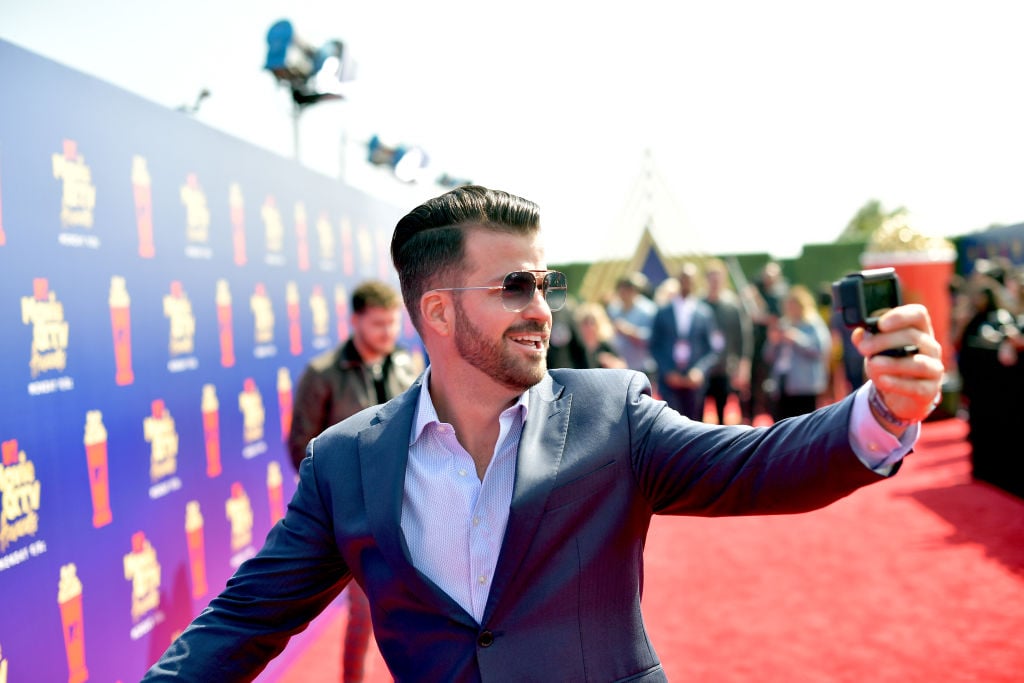 While Carroll spoke about Devenanzio, she touched on his legacy in the game and how she believes he'll never quit.
"Everyone thinks that Johnny's gonna retire soon. I think The Challenge has a better chance of getting canceled than Johnny retiring," Carroll explained. "So, if you want my honest opinion, he's never gonna retire. He's gonna die filming a Challenge. … I, like, have nothing to say at this point about Johnny."
Carroll then added that she holds zero animosity for Devenanzio at this point, though they used to hate each other.
Devenanzio has also touched on the idea of retiring, as he's now 37. And he's also confirmed that he doesn't plan on quitting anytime soon. "I'm going to continue doing Challenges until MTV says no more, my body says no more or my mom says no more. But my mom loves The Challenge," he told Rolling Stone in 2019.
We're all looking forward to seeing Devenanzio and the other veteran players back in action when Total Madness premieres on April 1.
Check out Showbiz Cheat Sheet on Facebook!