'Black-ish' Star Jenifer Lewis' Sex Addiction Was Rooted In the 'Thrill of a Standing Ovation'
Jenifer Lewis is an actor and activist whose career spans everything from Broadway productions to popular television shows. Lewis, who is often referred to as the "Mother of Black Hollywood" due to her habit of playing maternal characters, is experiencing a career renaissance as one of the stars of Black-ish.
The performer doesn't hold anything back and has no problem opening up with her fans, detailing the truth behind the struggles that she has faced in her life. Most notably, Lewis wrote a no-holds-barred memoir in 2017, in which she detailed the story behind her bipolar disorder as well as her battle with sex addiction.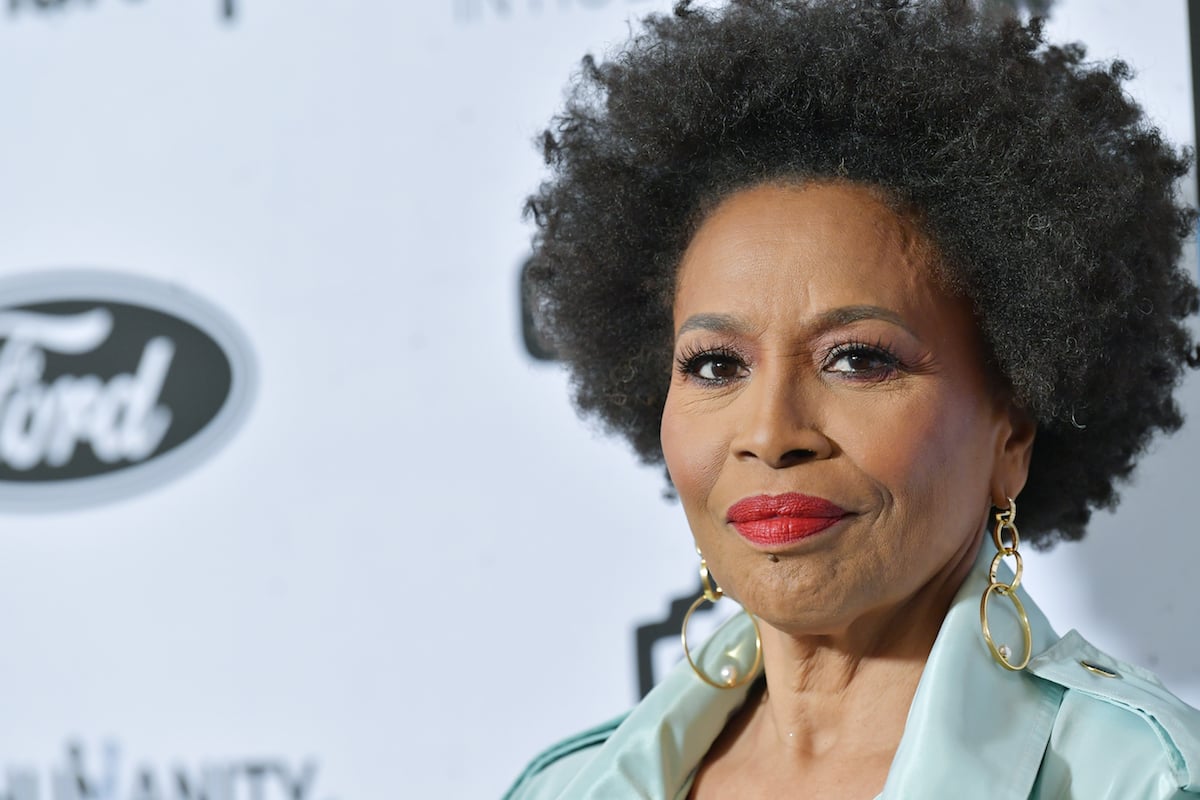 When was Jenifer Lewis born?
Lewis was born in Missouri in 1957. As the youngest of seven children, Lewis was raised in a large, rambunctious family.
She got involved in performing at a very early age, singing in her local church choir, and impressing her peers with her clear, strong voice. Lewis attended Webster University in Webster Groves, Missouri, eventually moving to New York in order to pursue a career in entertainment.
RELATED: The 10 Most Notable Guest Stars on 'The Fresh Prince of Bel-Air'
Not long after Lewis arrived in New York City, her acting career took off, and she began landing roles in stage productions. All throughout the '80s, Lewis continued to develop her career, acting in shows like Dreamgirls.
By the '90s, she had transitioned to acting in film and television roles, with high-profile parts in movies such as Poetic Justice, The Preacher's Wife, The Cookout, Think Like a Man, Baggage Claim, and Cast Away. 
Jenifer Lewis is well known for her work in 'Black-ish'
RELATED: 5 Shows to Watch If You Like 'The Goldbergs'
Lewis has always been able to define her career on her own terms, and she has never slowed down, even in her later years.
In 2014, Lewis began appearing in the TV show Black-ish, opposite Anthony Anderson and Tracee Ellis Ross, the daughter of Diana Ross. Ever since, Lewis has been a staple presence in the series, and many new founds have found out about Lewis and her body of work thanks to her work in the Black-ish.
In addition to her work in television, Lewis has worked tirelessly as an activist for causes that matter to her, including mental health and women's rights. A prolific writer and artist, it is clear that there's nothing Lewis can't do.
Still, she has had struggles over the years, as she revealed in her soul-baring 2017 memoir. 
What did Jenifer Lewis say about her sex addiction?
RELATED: 'Black-ish' Showrunner Reveals How the Season Was Shot During COVID-19
As reported by People, Lewis' 2017 memoir Mother of Black Hollywood featured a lot of detail about her struggles with sex addiction and bipolar disorder. The actress admitted that she began to struggle with sex addiction after moving to New York City and kickstarting her acting career.
"Performing on Broadway was a rush," Lewis wrote. "The applause coming over the footlights was like a tsunami in slow motion. The crash after the show, I assure you, is just as intense. Let's just say that post show I had a sort of habit of sex serving as a night cap. I was Cleopatra, Pam Grier, Marilyn Monroe, and Jezebel rolled into one. For me, nothing could extend the thrill of a standing ovation like great sex with a gorgeous guy."
By 1989, Lewis was dealing with the lingering effects of both her sex addiction and bipolar disorder. After deciding that she needed to seek help, Lewis began to see a therapist, who helped her to accurately diagnose her bipolar disorder.
Lewis was eventually able to come to terms with her addiction, writing that "just as alcoholism isn't really about the liquor, my addiction wasn't really about the sex. It was about the unresolved psychological problems that caused me pain. Sex was simply my painkiller."