'The Office': Jenna Fischer Repeated This Mantra When She Played Pam
Find out what mantra helped Jenna Fischer channel her inner Pam Beesly on the hit comedy series 'The Office.'
Fans of The Office know Pam Beesly as the meek and mild receptionist. But before Pam could come to exist, Jenna Fischer had to work with showrunners to create the character.
To do that, Fischer followed a piece of advice from casting directors that ultimately became a mantra when she was in character. 
Find out what Fischer repeated in her head whenever she played Pam Beesly.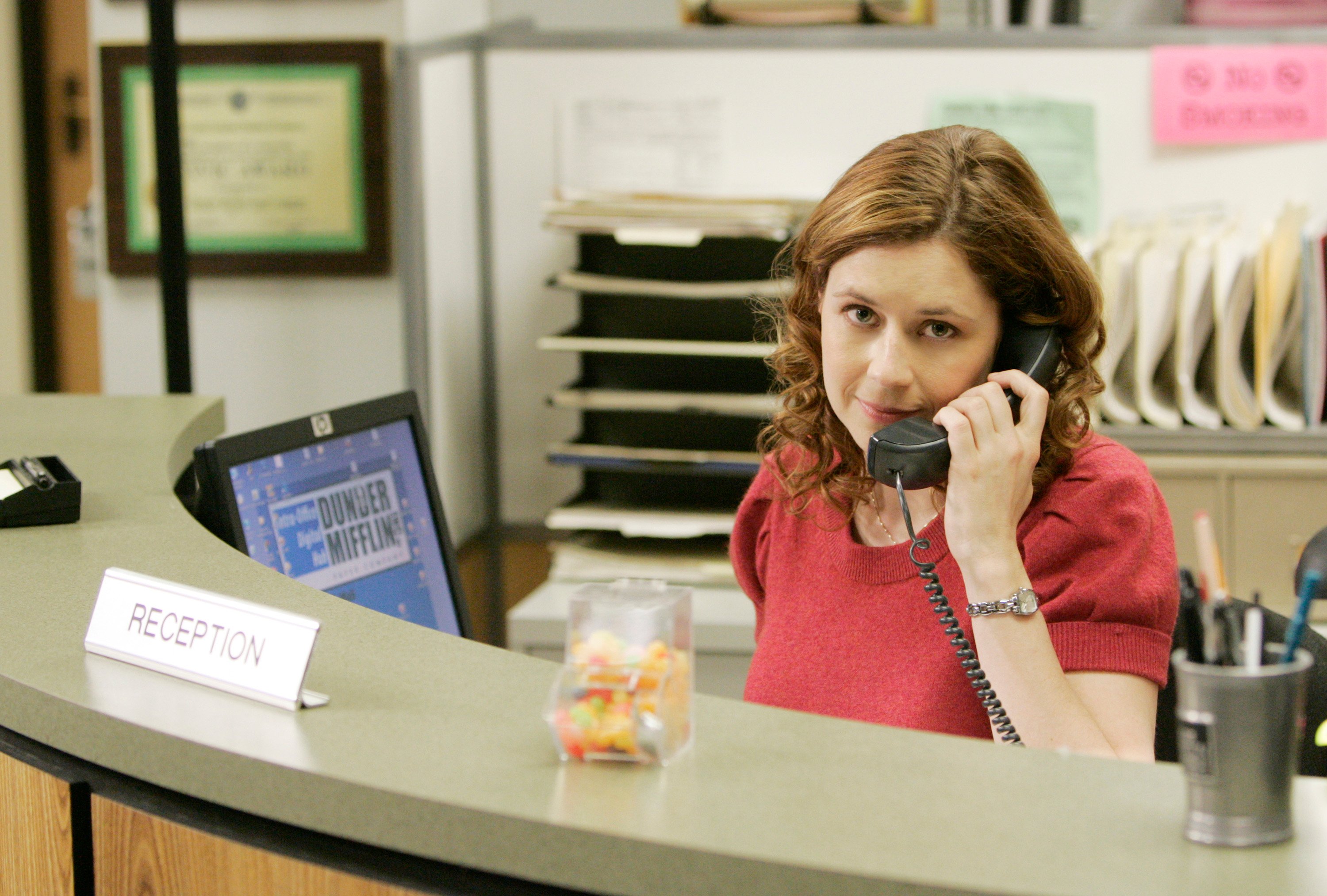 Brian Baumgartner is figuring out why people love 'The Office' so much 
Brian Baumgartner, who played Kevin Malone on the show, put together a podcast titled An Oral History of The Office. By interviewing his castmates, camera crews, and showrunners, Baumgartner hopes to uncover what it is about The Office that allows it to span across generations of audiences. 
Jenna Fischer felt was meant to play Pam Beesly 
In speaking with Fischer, Baumgartner learned that she felt like the part of Pam was her's from the start.
"I believed with my whole heart that this was the part for me," Fischer said. She thought she was the only person who should play the part because she knew Pam that well. "I thought if they don't pick me, then they're not doing the show I think they're doing," Fischer continued. "I am literally the only person who should play this part. This is mine." 
After being rejected countless times for other parts, Fischer was about to quit acting when she landed The Office audition. She approached the audition with that feeling of ownership in mind. 
Jenna knows Pam Beesly like the back of her hand 
In preparing for the role, Fischer did an extensive amount of behind-the-scenes work. 
To bring the role to life, Fischer created a believable backstory for the receptionist. "I had written probably a three-page essay on Pam's backstory, some of which I got from the script or [borrowed] from the British show," Fischer explained.
When it came time to audition, Fischer took an uncommon approach. She contacted casting director Allison Jones and asked her what showrunners were looking for in the American version of the show. 
"She said, 'It is very faithful to the original — please do not come in and do a bunch of comedy schtick,'" Fischer recalled to Brian Baumgartner on his podcast, An Oral History of The Office. "'Just play it really real. In fact, Jenna, dare to bore me.'" With her backstory in mind, Fischer did just that.
'Dare to bore me' became Jenna's mantra for Pam 
As Baumgartner points out in episode 2, "Ordinary Looking Losers," Fischer used Jones' advice to create who Pam was in her mind. 
"Dare to bore me" became something of a mantra for Fischer to base her character. Those words defined who Pam was, but more importantly, who she wasn't. 
During auditions, Ken Kwapis recalled how much of a "wallflower" Fischer seemed to be. "I thought she was there for a receptionist job," he joked. That's how well Fischer felt she knew the role. "She doesn't appear to be acting," Craig Daniels added. "She just appears to simply be Pam." 
Of course, Pam eventually came into her own and became a more confident and sure version of herself. But certainly, deep down, Fischer was still repeating "dare to bore me" in her mind.