Jenna Ortega 'Seriously Considered' Quitting Acting
Jenna Ortega explains why she considered quitting acting after her tenure at the Disney Channel was up.
Jenna Ortega is booked and busy and it seems like the young actor plans to stay that way. This month alone, Ortega has had two of her movies released to the masses. The California native gave an excellent performance in Scream, bringing new blood to the wildly successful franchise. Furthermore, her film, The Fallout, which she headlines, officially premieres on HBO Max today, January 27.
But these movies weren't just handed to Ortega. The 19-year-old has been consistently working for the past decade to make a name for herself in Hollywood. She's starred in hit TV shows like You and Jane The Virgin. Younger fans, however, will recall that Ortega also has a Disney background and was the lead of the TV show, Stuck in the Middle.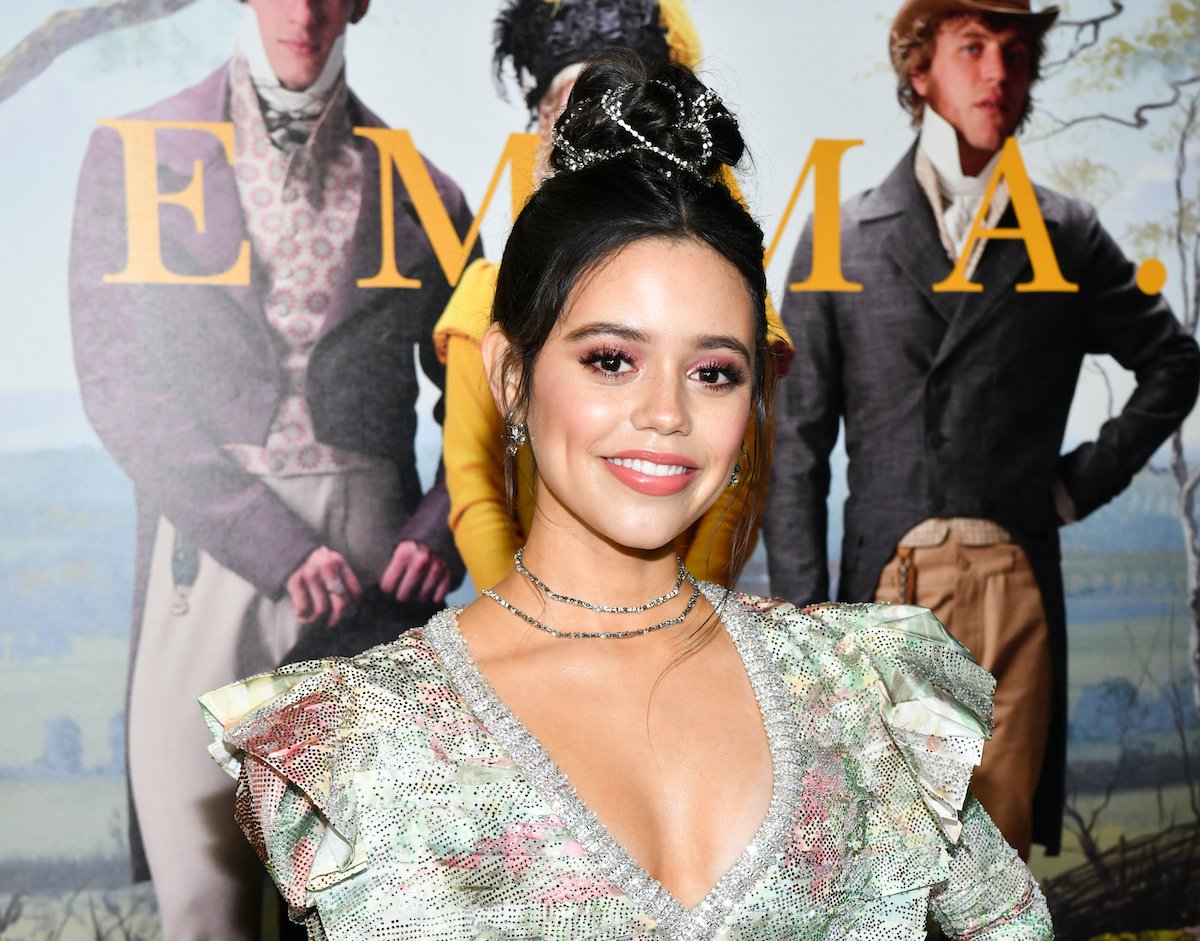 Jenna Ortega considered quitting acting after her stint on The Disney Channel
While The Disney Channel helped Ortega become more well-known, it was, at times, a hindrance to the actor's career. When the popular show ended, after four seasons, Ortega was well into her teens and ready to rid herself of more kiddie roles. But even though she'd been working steadily for seven years, it was hard for some people to take her seriously. The constant rejection made the movie star question if she wanted to continue acting.
"There's a stigma that that's all you could do, or you're just not a serious actor," Ortega shared with NYLON. "There were multiple times where I was seriously considering quitting and stopping. Nobody tells you this until you get there, but there's an awkward phase in your life where you're going through puberty and there's a two-year span where work is just extra hard to find. I was too old for the young roles and too young for the older roles. It was really frustrating… You finally have to get that one job that moves the meter."
Being cast in 'You' helped the actor gain some traction
Fortunately, Ortega eventually found the role that would prove that she was more than just a Disney darling. The Wednesday star's grit and determination eventually paid off when she was cast in the Netflix series, You. In the hit show, she portrayed a feisty 15-year-old named Ellie. While Ellie was much younger than the show's main character, Joe, her sharp wit and intelligence made for some wonderful, and hilarious, verbal sparring.
Ortega hasn't been shy about how much she loved working on You. She was given a lot of artistic freedom and trust to bring her character to life. But despite the warm environment of the set, she was quite nervous when she was shooting her scenes. She'd gotten used to acting for the Disney Channel, and was worried that her acting wouldn't be up to snuff.
Ortega was very nervous when she was filming 'You'
"I remember being extremely, extremely nervous because I had only done the Disney acting for the last four years of my life; I felt like I had completely forgotten how to act," Ortega recalled. "I thought that every day I went to the set I was going to be fired for something I did wrong."
Clearly, Ortega's fears weren't necessary. Fans of You loved her work on the show and are hoping she makes a comeback in later seasons. Furthermore, the role helped showcase Ortega's range, which helped her be taken seriously as an actor and book more work. We know her fans are thrilled that she chose to stick it out with acting. Ortega has plenty of projects coming down the pipeline and we imagine that her success will only continue in the coming years.