Jennifer Aniston and Halle Berry Stay Fit in Their Fifties With Boxing
Anyone who's tried boxing as a workout probably discovered how cathartic it was while still toning the body. More A-list stars obsessed with keeping themselves looking young have moved into boxing as a new workout program. Names like Jennifer Aniston and Halle Berry have delved into this category.
The reasons they've moved into boxing as exercise seem to go beyond just working out physically. For Aniston, there's more at play there, and perhaps something her character Alex Levy could have used in Apple TV+'s The Morning Show.
From Halle Berry's perspective, it's one of the best body workout methods in the world. She even challenged her fans to do the same, including one lucky winner joining her in an Instagram video.
Will Jennifer Aniston and Halle Berry get everybody into boxing in their 50s?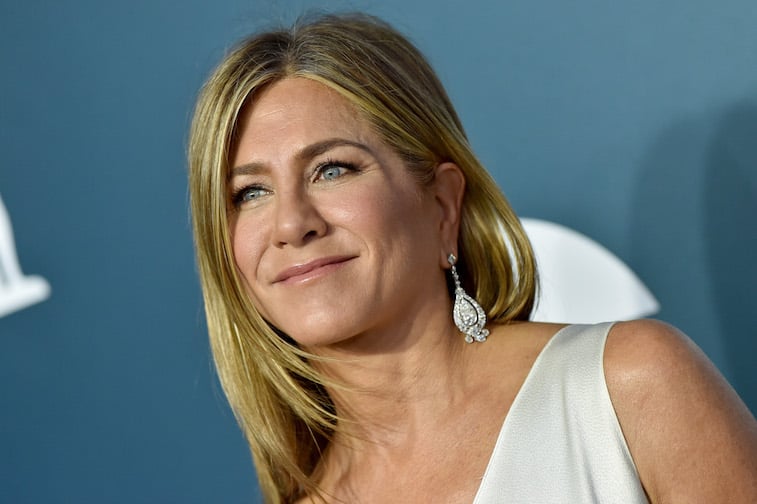 Nobody would have thought anyone (male or female) would be doing boxing as a way to shape the body after the age of 50. Even professional boxers are long done with professional boxing by that time and usually never do anything with it again afterward.
When bringing up boxing, it doesn't have to mean competing in a ring. Just doing it as a strength training exercise can benefit anyone, as long as the person has no physical issues.
Not that everyone should just tear into it without making sure they have enough muscle strength and endurance first. In the case of Aniston, she's been doing major workouts for a long while. It isn't any secret her workouts and careful diet methods are what make her still look like she's in her 20s at age 51.
In a recent interview she did with Harper's Bazaar, she noted she discovered boxing in 2017 after years of doing numerous intense workout methods.
Jennifer Aniston finds boxing a more beneficial mental exercise
Let's keep in mind Aniston does a lot of other workouts other than boxing. She also does other types of strength-training, not including yoga. Once she discovered boxing, however, she realized it could be used as mental therapy.
When she does it, she finds it useful in letting out built-up aggression about certain matters in her life. Said Aniston: "Boxing is a great way to get aggression out. You get a mental release of all this crap you're taking into your ears and eyes every day and have little fantasy moments imagining who you're punching."
Anyone can only imagine who she visualizes when throwing her punches, but it likely isn't Brad Pitt lately. Aniston's take on boxing is more than a little interesting, especially when pointing out how much one has to use their brain when punching. The drills involved work out body and mind, something not found in many other sports-related exercises.
If anyone wonders how Halle Berry fits into this equation, she's been doing boxing even longer. Berry and Aniston don't apparently hang out, yet imagining them doing a boxing workout together would be the ultimate picture in what 50-something women can do.
Halle Berry is two years older than Jennifer Aniston and does boxing regularly
Surely some jaws will drop when realizing Halle Berry is 53 and an avid proponent of boxing as a workout regimen. She's believed in it for a decade now, including doing it regularly for the last five years, according to a 2018 Women's Health interview.
Just like Aniston, a trainer is involved to give the feel of a real boxing match without actual punches being delivered to the body or face. Berry's push for boxing workouts led her to start an Instagram challenge to her fans to prove they could work out alongside her.
Yes, there was a winner, and Berry paid to have her get a therapy massage after doing a boxing workout together. The winner could hardly keep up with Berry, explaining everything in why the actress continues winning physically demanding roles.
Seeing Berry and Aniston together in a project would be amazing considering they're the most ripped 50-something actresses possibly on the planet. Both could easily play super agents/superheroes able to tackle the most fit villains on earth.