Jennifer Aniston's Breakfast Smoothie Recipe Is Super Chocolatey
Jennifer Aniston has spent the last 30 years in the spotlight, starring in everything from Friends to Along Came Polly. Though she no longer adheres to any strict diets or has any rules about food, the yoga enthusiast still makes healthy choices about her wellness.
However, choosing nutritious foods does not have to be boring. The actor shared some of her favorite breakfast meals, and her signature breakfast smoothie is decadent and full of chocolate taste.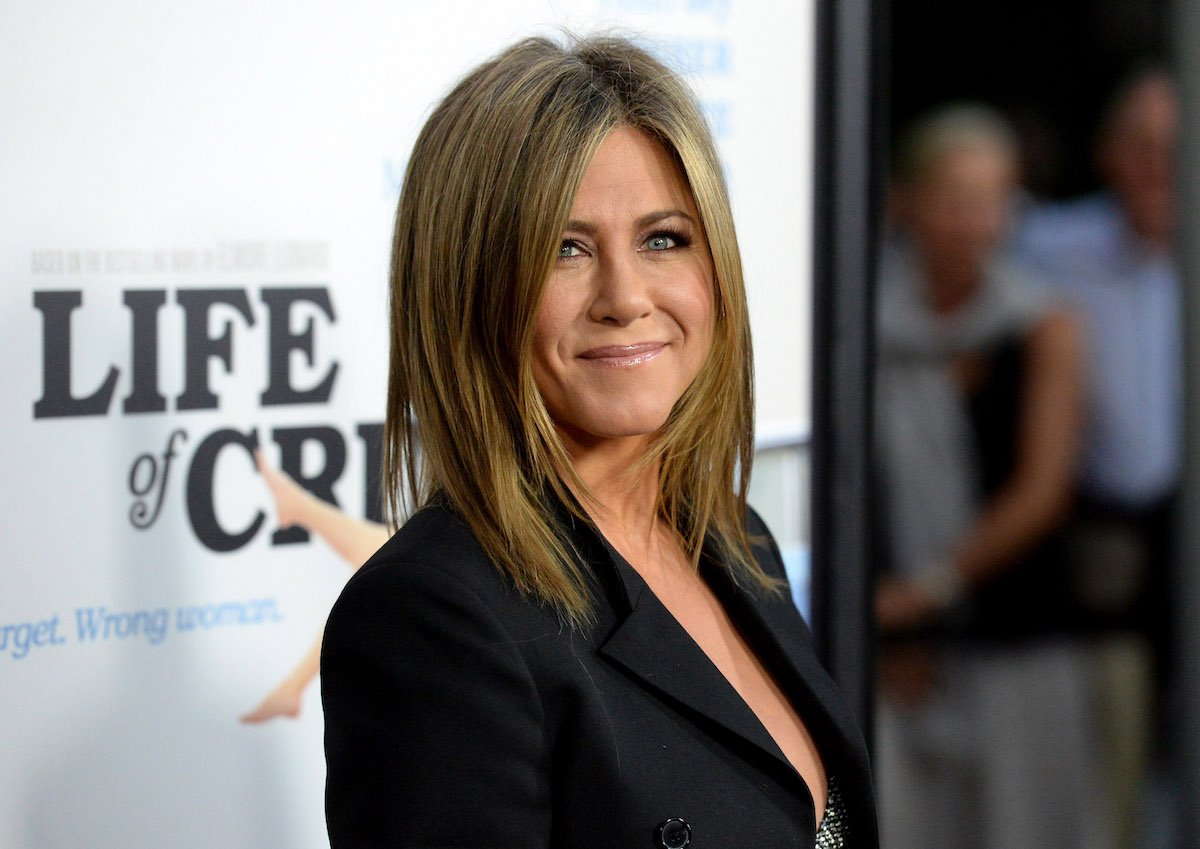 Jennifer Aniston loves the same breakfast meals every single day
When Aniston is working, her wake up time can be as early as 4 a.m. With such long days when she's on set, she makes healthy choices for breakfast to be her best self throughout the day. It turns out that the Friends alum is a creature of habit when it comes to her breakfast choices. She shared her signature breakfast meals with Bon Appetit. She revealed,
I've got three different ones. Sometimes it's a smoothie—bananas, cherries, a protein powder of some sort, almonds, cacao powder, and all sorts of other weird antioxidant stuff I can't remember—with almond milk. Other times I have eggs over-easy—I crack them into a bowl and I'll add a white or two into that and pour it all into the pan to get more protein sans too much yolk age. I'll have that with avocado toast sprinkled with olive oil and salt and pepper. The other option is oatmeal with egg whites whipped into it right at the end.
We've uncovered the exact recipe for Aniston's yummy breakfast smoothie.
Jennifer Aniston's breakfast smoothie ingredients
When it comes down to it, Aniston's signature breakfast smoothie is full of healthy fats and antioxidants, but there is also some chocolate decadence in the smoothie. The Morning Show star uses cocoa-flavored protein powder, chocolate stevia, chocolate almond milk, and maca powder for a deliciously chocolatey taste.
We're almost certain this tastes more like a rich chocolate milkshake than something that is overly healthy and good for your body.
Handful of ice
1 cup chocolate almond milk
1 cup frozen cherries
1 scoop vegan protein powder, ­cocoa flavor
1/2 tablespoon maca powder
1/4 tablespoon trace mineral drops
1/2 frozen banana
Handful of blueberries
2-3 drops of chocolate Stevia
5 sprouted almonds
Jennifer Aniston's breakfast smoothie instructions
When it comes to blending Aniston's breakfast smoothie, there are no real intricate details. However, she does recommend that you place the liquids in the blender first before adding the solids and then blending until smooth.
"I don't let eating habits get out of control where I need a reset button," Aniston told Yahoo! "It's pretty clear: Eat as much organic fruits and veggies as you can, keep sugar [intake] low, drink tons and tons of water, and get good sleep." 
This is the perfect way to get some healthy goodness into your system that still feels like a treat.