Jennifer Aniston May Not Be the Only Celebrity Skipping the 2021 Emmy Awards
'Friends' star Jennifer Aniston talked to Jimmy Kimmel about why she won't be attending the 2021 Emmy Awards.
Jennifer Aniston isn't quite ready for big crowds. The actor has said she won't attend the 2021 Emmy Awards, even though the Friends reunion special has been nominated. And she may not be the only star who ends up skipping the event, which will be smaller this year than in the past because of COVID-19 safety protocols. 
Jennifer Aniston isn't ready to leave her COVID bubble
Aniston was a guest on Jimmy Kimmel Live on September 13. She chatted about The Morning Show Season 2, as well as her decision to skip the Emmys this year.  While she isn't nominated for an individual award, the special has been nominated in the Outstanding Variety Special (Pre-Recorded) category. 
"No, I won't be going," she told Kimmel. Aniston explained that the reunion special's producer and director Ben Winston, whom she called "incredible," will attend the event. 
The star, who earlier in the episode said she'd been spending a lot of time in her house, went on to say that just venturing into Kimmel's studio in person was "a big step for me." She added that she was taking "baby steps" out of her pandemic bubble.
The 'Friends' star cut unvaccinated people out of her life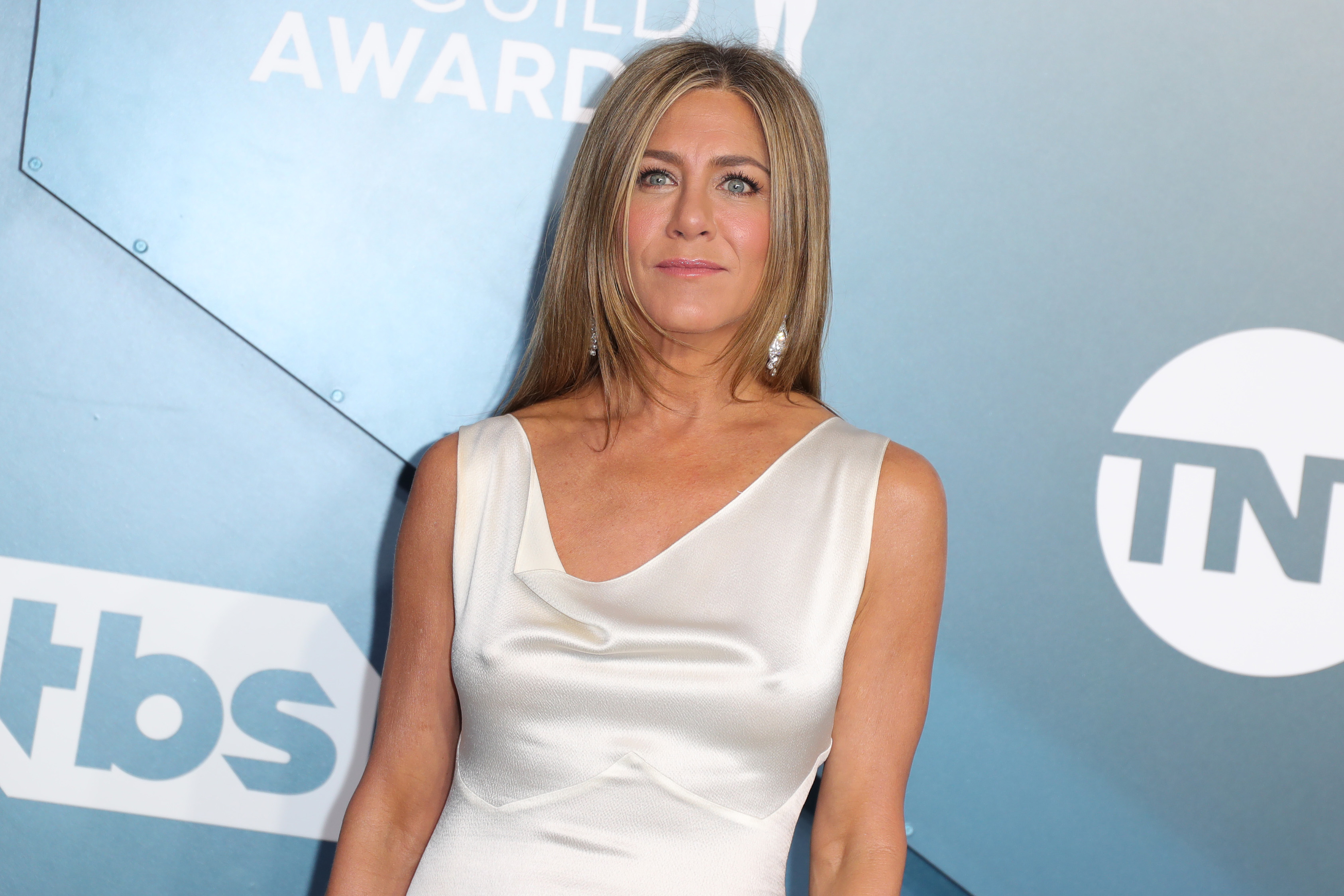 Aniston has made it clear she's taking coronavirus seriously. She told InStyle in a recent interview that she had to cut unvaccinated people out of her life. 
"There's still a large group of people who are anti-vaxxers or just don't listen to the facts," she said. "It's a real shame. I've just lost a few people in my weekly routine who have refused or did not disclose [if they were vaccinated], and it was unfortunate." 
Jennifer Aniston might not be the only star missing from the 2021 Emmy Awards 
Aniston may not be the only celebrity who won't be at the September 19 Emmy ceremony. Attendance at this year's event will be limited for health and safety reasons. 
The Television Academy has decided to allow only four people from each nominated team at the event, The Wrap reported. In the case of the Friends reunion, that means that only a handful of the show's nearly two dozen producers and executive producers, including Aniston and her co-stars Lisa Kudrow, David Schwimmer, Matthew Perry, Lisa Kudrow, Courtney Cox, and Matt LeBlanc, would be able to attend in person.  
The rule could affect a number of shows, The Wrap pointed out. All five Queer Eye hosts are nominated, for example. However, only four would be able to attend under the current guidelines. The same goes for Shark Tank, which has six nominated hosts. 
Other nominees could simply choose not to attend. British actor Anthony Hopkins wasn't at the 2021 Academy Awards, for example, despite his nomination in the best actor category. He ended up taking home the prize in a surprise win at the end of the ceremony. 
Tracee Ellis Ross, Dan Levy, Kaley Cuoco, Bowen Yang, Billy Porter, and Anthony Anderson are among the nominees that the Television Academy has confirmed will appear during this year's Emmys broadcast. 
The 2021 Emmy Awards air Sunday, September 19 at 8 p.m. ET on CBS.
Check out Showbiz Cheat Sheet on Facebook!