Jennifer Aniston's Favorite Childhood Meal Sounds Super Comforting
For nearly 30 years, Jennifer Aniston has made a name for herself in Hollywood. From Friends to her success in films like Along Came Polly and The Good Girl, she has chosen projects and characters that go beyond the "girl next door" prototype. These days, she's continued to thrive on series like Apple TV's The Morning Show.
Fans have watched Aniston find love and endure heartbreak, and all the while, she's continued to be warm and transparent. Over the years, she's been open about her childhood and her past contentious relationship with her late mother.
However, Aniston has some happy childhood memories as well, including her favorite childhood meal.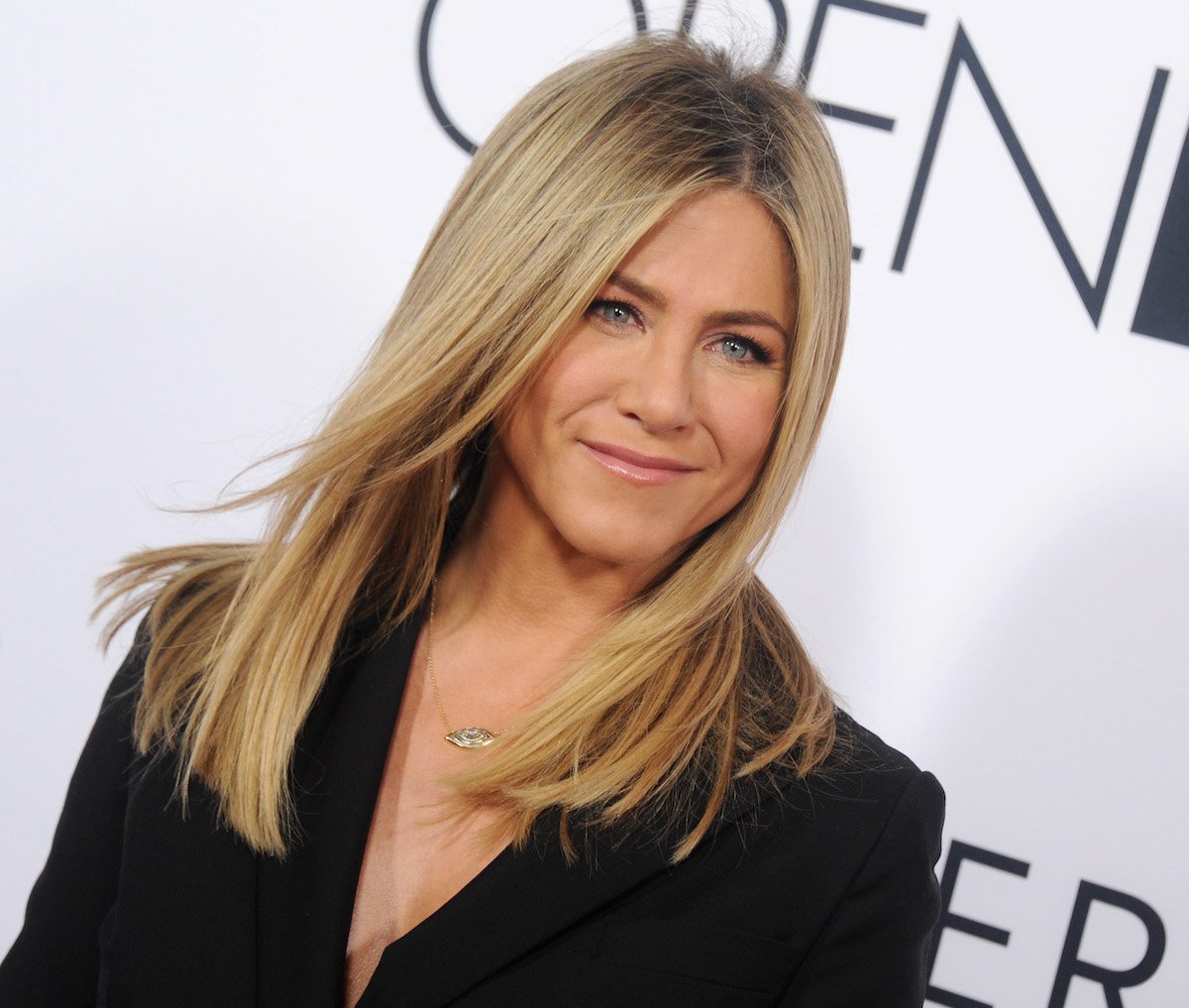 Jennifer Aniston had a difficult childhood
Over the years, the Friends alum has been open about her childhood trauma and how challenging her childhood was for her. The daughter of actors John Aniston and Nancy Dow, the Horrible Bosses actor, dealt with a lot growing up, especially before her parents' divorce when she was nine.
"Growing up in a household that was destabilized and felt unsafe, watching adults being unkind to each other, and witnessing certain things about human behavior that made me think: 'I don't want to do that. I don't want to be that," she told Interview Magazine. "I don't want to experience this feeling I'm having in my body right now. I don't want anyone else that I ever come in contact with ever to feel that."
Instead of letting those memories sit with her, the actor has focused on the positive and has not let things strip away her joy and positivity.
RELATED: Jennifer Aniston Has No 'Rules' for Food
Jennifer Aniston says her mother was obsessed with appearances
Aniston's relationship with Dow was especially tense. In fact, the women were estranged for nearly a decade before they finally reconciled before Dow's death in 2016.
"The choice of not speaking to Mom for a while – that's ours. Nobody else has to understand it," Aniston told Vanity Fair in 2005. "I wouldn't change my childhood, I wouldn't change my heartaches … because I really love who I am, and am continuing to become."
In fact, Aniston never blamed Dow for her parenting choices. In 2018 she told USA Today,
[She] wasn't doing anything intentional to damage any self-esteem of mine, as we discussed in our older years together. She was doing what she thought best. She wasn't raised with great parental support. She was a beautiful, stunning girl and that's how she made a living, modeling. She was teaching me what she thought was important. Which was how to look good. That wasn't necessarily where my interests lay.
Jennifer Aniston still remembers her favorite childhood meal
Despite some of the issues she faced in her child, The Morning Show actor still has some very fond memories of her mother, specifically her favorite childhood meal.
"Besides mayo on white bread? My mom's chili was pretty darn delicious," she told Bon Appétit. "It was beef chili, but there was something about all those canned, sliced black olives on it."