Jennifer Aniston Got Real About Her Decision to Not Have Kids: 'I'm Not In Pursuit of Motherhood'
Jennifer Aniston took the world by storm since her breakthrough role on the popular TV series Friends. As a gorgeous and talented actor, she is often the feature of Hollywood headlines. However, fans and the media also have a high interest in her personal life, especially why she doesn't have kids.
Aniston has had several high-profile relationships throughout her career but never became a mother. At 52, she has never been shy about sharing her decision to not have kids.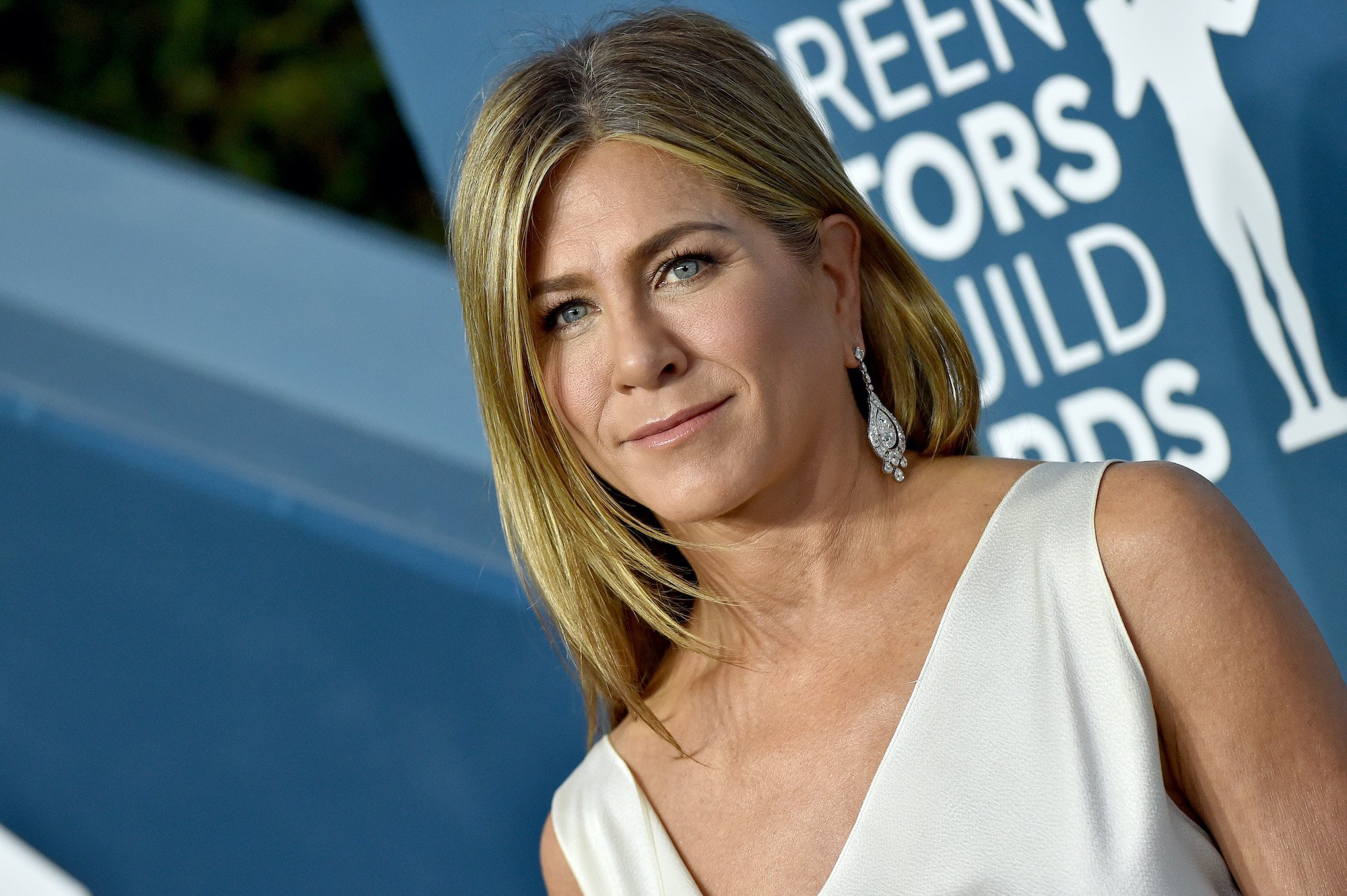 Jennifer Aniston's acting career
Best known for her role as Rachel Green on Friends, Aniston is a household name, starring in many fan-favorite dramas, comedies, and rom-coms. Most recently, she is the producer and stars in the Apple TV+ drama, The Morning Show.
Having a rocky start trying to find her big break, Aniston's opportunity to star in the worldwide recognized TV series skyrocketed her career to become the beloved award-winning actor we all know today. Friends was the jump start needed to make a big impression in the entertainment industry.
The famous role led to Anniston's roles in numerous hit films, including Bruce Almighty, Along Came Polly, Rumor Has it, The Break-Up, Horrible Bosses, and She's Funny That Way. With her huge film success, it wasn't until 2019 that she returned to television with a main role on The Morning Show, starring along with Reese Witherspoon. 
Aniston's luck with love
RELATED: Jennifer Aniston Made It Clear She Didn't Mind Kissing Ex Paul Rudd On-Screen: 'I've Kissed Him For Years'
As one of the most successful actors, Aniston has not had the same luck in love. She's had several high-profile relationships over the years, including her famous marriage to Brad Pitt. Often referred to as Hollywood's power couple in the 2000s, fans were shocked when the two officially split in 2005. Before Aniston and Pitt were together, she dated other notable stars.
In 1995, she was with Counting Crows frontman, Adam Duritz, and she dated Daniel McDonald for five years when the actress was 25. One of the most awkward relationship moments was after Aniston and Tate Donovan called it quits right before he landed a six-episode arc on Friends in 1998 to play Rachel's love interest.
After divorcing Pitt, Aniston dated the well-known musician John Mayer on and off for about a year in 2008. She then casually dated John Hopkins for a few months in 2010. In 2015, Aniston tried her luck at marriage again with Justin Theroux. Unfortunately, that ended in a mutual separation in 2018. She is currently enjoying the single life.
Why she said that she is 'not in pursuit of motherhood'
Over the years, Aniston has dealt with pregnancy speculations despite her well-known stance of having kids not being a priority. She once told Elle in an interview, "Some people are just built to be wives and have babies. I don't know how naturally that comes to me." Aniston made her stance on the topic very real in a recent article from People about celebrities skipping parenthood, Aniston said:
"We don't need to be married or mothers to be complete. We get to determine our own 'happily ever after' for ourselves. Yes, I may become a mother someday … But I'm not in pursuit of motherhood because I feel incomplete in some way, as our celebrity news culture would lead us all to believe. I resent being made to feel 'less than' because my body is changing and/or I had a burger for lunch and was photographed from a weird angle and therefore deemed one of two things: 'pregnant' or 'fat.'"
Obviously, she's had enough of the pregnancy rumors and is happy with her current life choices, and is happy with her child-free life full of accomplishments.