Jennifer Aniston's Dyslexia Diagnosis in Her Early 20s Explained School Struggles: 'I Thought I Wasn't Smart'
There isn't a kinder celebrity than Hollywood star Jennifer Aniston according to many of her supporters. It's a wonder how she could've grown up in the spotlight and still acts so down to earth and relatable. Her high school tracks with this notion as she struggled with bullying and other issues throughout her teen years.
The truth is even A-list celebrities have things to overcome, and Aniston is no exception. Despite how perfect Rachel Green's life may have been in high school on Friends, Aniston went through a "Goth nightmare" phase and thought she wasn't smart. Later on, a dyslexia diagnosis helped her understand why school was difficult.
Jennifer Aniston was once bullied for being 'chubby'
In an exclusive InStyle interview with Molly McNearney in 2018, the We're The Millers star got candid about her self-esteem over the years as well as the effects of social media on kids today.
"I was one of those kids who got sort of bullied, and I don't know why," Aniston told McNearney. "I was one of the kids who the others would decide to make fun of. It was an odd period of time during fifth, sixth, seventh grades. I was a little on the chubby side, so I was just that kid."
"Childhood is such a vulnerable time, and I'm sure a part of me believed all that they teased me about," she added. "Thankfully, I didn't have a phone or social media to look at and think, 'Oh, I'm not this, I'm not that.' I just wanted to have fun and play capture the flag.'"
She didn't know her struggles in school were due to Dyslexia until her 20s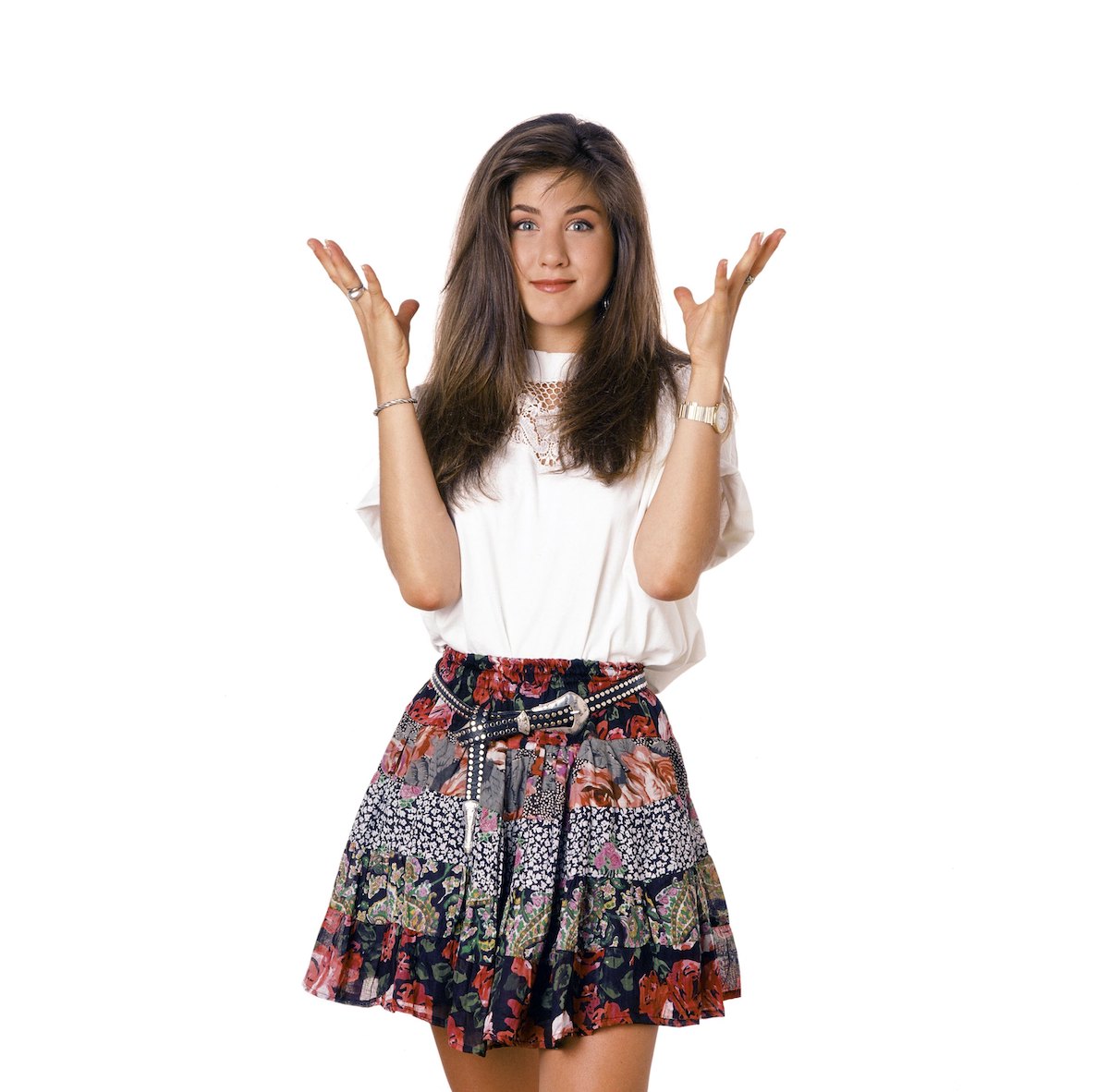 The Friends star has been open about her struggles with self-image, encouraging more females to empower themselves with love and self-care. Among those struggles was reading: a challenge she took to heart and chalked up to not being smart enough to do it.
"I thought I wasn't smart. I just couldn't retain anything," Aniston told The Hollywood Reporter in an interview. "Now I had this great discovery. I felt like all of my childhood trauma-dies, tragedies, dramas were explained."
What's more, it was only happenstance that she ever found out about dyslexia. If it wasn't for her eye appointment, Aniston could still be struggling with those thoughts today.
"The only reason I knew [that I had Dyslexia] was because I went to get a prescription for glasses," Aniston continued. "I had to wear these Buddy Holly glasses. One had a blue lens, and one had a red lens. And I had to read a paragraph, and they gave me a quiz, gave me ten questions based on what I'd just read, and I think I got three right."
She added, "Then they put a computer on my eyes, showing where my eyes went when I read. My eyes would jump four words and go back two words, and I also had a little bit of a lazy eye, like a crossed eye, which they always have to correct in photos."
Aniston called high school 'tragic'
As you likely can already tell, high school was not a breeze for the Ferris Bueller's Day Off star. "High school was tragic," Aniston told People in 2016. "You know, you're experimenting. It was the '80s, and I looked like a Goth nightmare. I wasn't going for most beautiful. It was — how can I be the most rebelliously unattractive?"
Aniston has come so far since then. If anything, her high school struggles should be a lesson to young women. The Friends star went through quite a bit as a young person, but she came out on top in the end with more fame and success than most of us can imagine. After all, she's Jennifer Aniston. There isn't a person alive today who doesn't know and love her (except maybe Angelina Jolie).
RELATED: Jennifer Aniston Worked as a Bike Messenger in NYC Before Making It Big as an Actor