Jennifer Aniston Encourages Her Fans to Vote in a New Instagram Post
Jennifer Aniston always tries to use her Instagram platform to raise awareness. She has posted about Black Lives Matter, the importance of wearing masks during the coronavirus (COVID-19) pandemic, and now she is encouraging her followers to vote in the upcoming 2020 election.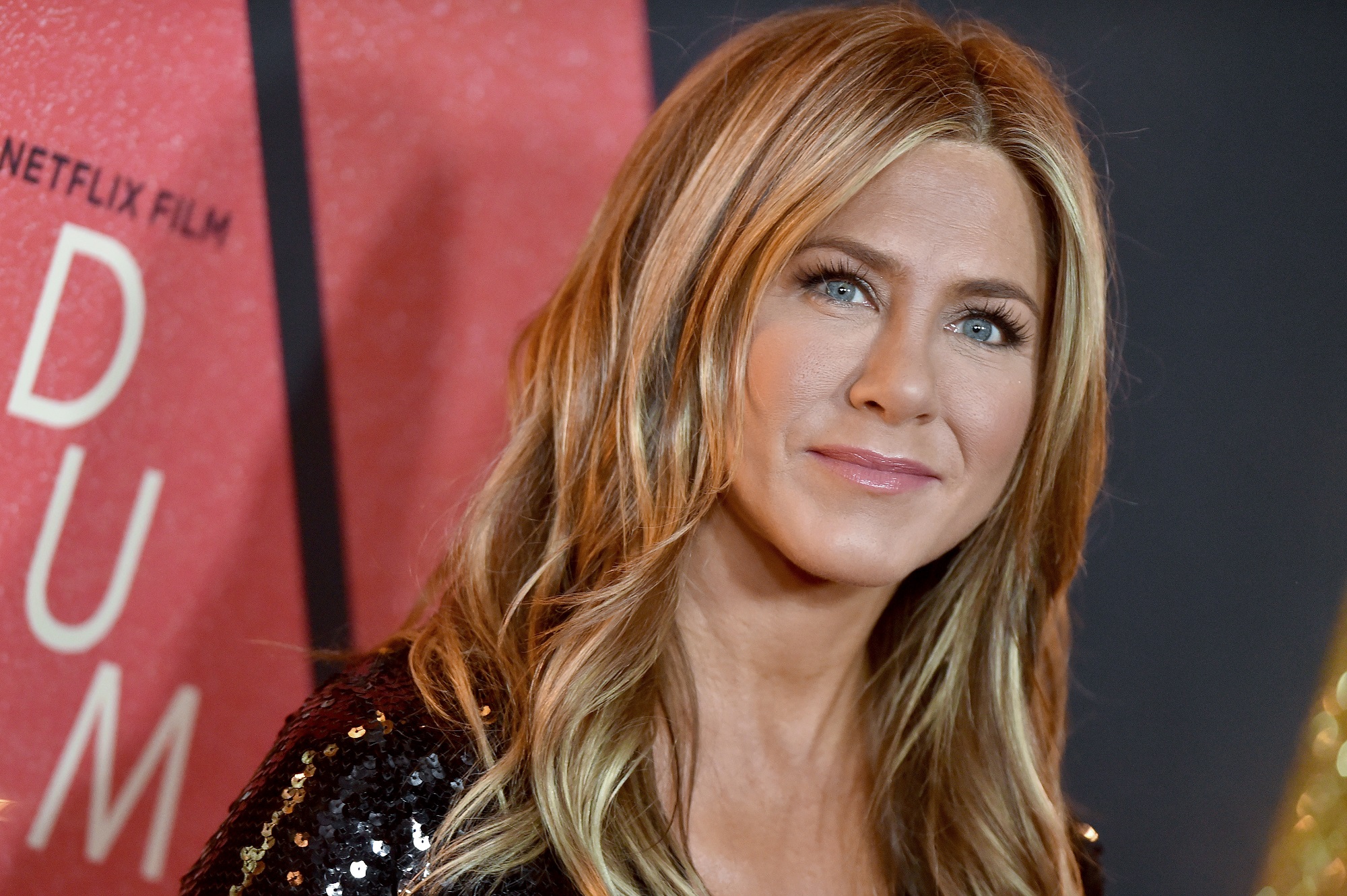 Jennifer Aniston encouraged fans to vote
Recently, Instagram users across the world took part in the #WomenSupportingWomen challenge. As part of the social media challenge, people posted black-and-white photos of themselves with the caption "#WomenSupportingWomen" and "challenge accepted" to show women's empowerment.
Aniston took part in the challenge and posted a black-and-white photo on Instagram with a lengthy caption.
In the caption, Aniston encouraged her Instagram followers to vote in the upcoming election, writing:
"Thank you to all the brilliant and beautiful women in my life who sent the most uplifting messages today. Truth be told, I don't really understand this #challengeaccepted thing…but who doesn't love good reason to support women!  Soooo…. challenge accepted! ⠀
⠀
And while I have you here, maybe the best way we can support other women is to REGISTER TO VOTE for the issues that affect women. Encourage all your friends, girlfriends, sisters, moms, daughters to do the same. The election is right around the corner, and we need to look out for each other AND love each other!"
RELATED: Jennifer Aniston Had a Career in Telemarketing Before Making It Big in Hollywood
She is a strong proponent of wearing masks
Aniston frequently uses social media to try and raise awareness for causes she cares about. She has published multiple posts on Instagram encouraging her Instagram followers to wear masks in public to slow the spread of the coronavirus.
One post showed her friend Kevin in the hospital with coronavirus, and Aniston warned her fans of the dangers of the virus. In another post, Aniston posted a selfie while wearing a mask, and she asked for anyone who saw the post to wear a mask in public.
"I understand masks are inconvenient and uncomfortable. But don't you feel that it's worse that businesses are shutting down… jobs are being lost… health care workers are hitting absolute exhaustion. And so many lives have been taken by this virus because we aren't doing enough." ⠀
"I really do believe in the basic goodness of people so I know we can all do this BUT still, there are many people in our country refusing to take the necessary steps to flatten the curve, and keep each other safe. People seem worried about their 'rights being taken away' by being asked to wear a mask. This simple and effective recommendation is being politicized at the expense of peoples' lives. And it really shouldn't be a debate
⠀
If you care about human life, please… just #wearad*mnmask and encourage those around you to do the same"
Jennifer Aniston was just nominated for an Emmy Award
On July 28, Aniston was nominated for an Emmy Award for her work on The Morning Show. She was nominated for Outstanding Lead Actress in a Drama Series. It is her first Lead Actress nomination since she played Rachel Green on Friends, and the nomination is also her first in the Drama category. 
In The Morning Show, Aniston plays Alex Levy, an anchor on a breakfast news program. Reese Witherspoon and Steve Carell also star in the show. Carell plays Mitch Kessler, Alex's co-host who is fired for sexual misconduct. Witherspoon plays Bradley Jackson, Mitch's replacement as co-host.
The TV series follows how Alex deals with Mitch's firing and how she has to fight to keep her job on the show when Bradley is brought on board. It also deals with real-life issues like the #MeToo movement.