Jennifer Aniston Reveals Where Her Relationship With Ex-Husband Brad Pitt Currently Stands
Ever since rumors emerged that Jennifer Aniston was dating Brad Pitt again after he attended her 50th birthday bash in 2019, many have been curious about the former couple's relationship status. Though Pitt responded to reconciliation rumors that same year, neither he nor Aniston have publicly spoken about their post-breakup relationship — until now.
In a new interview, the Friends star got candid about her dynamic with Pitt, sharing where they currently stand with each other and what her stance is on dating again after a string of high-profile romances.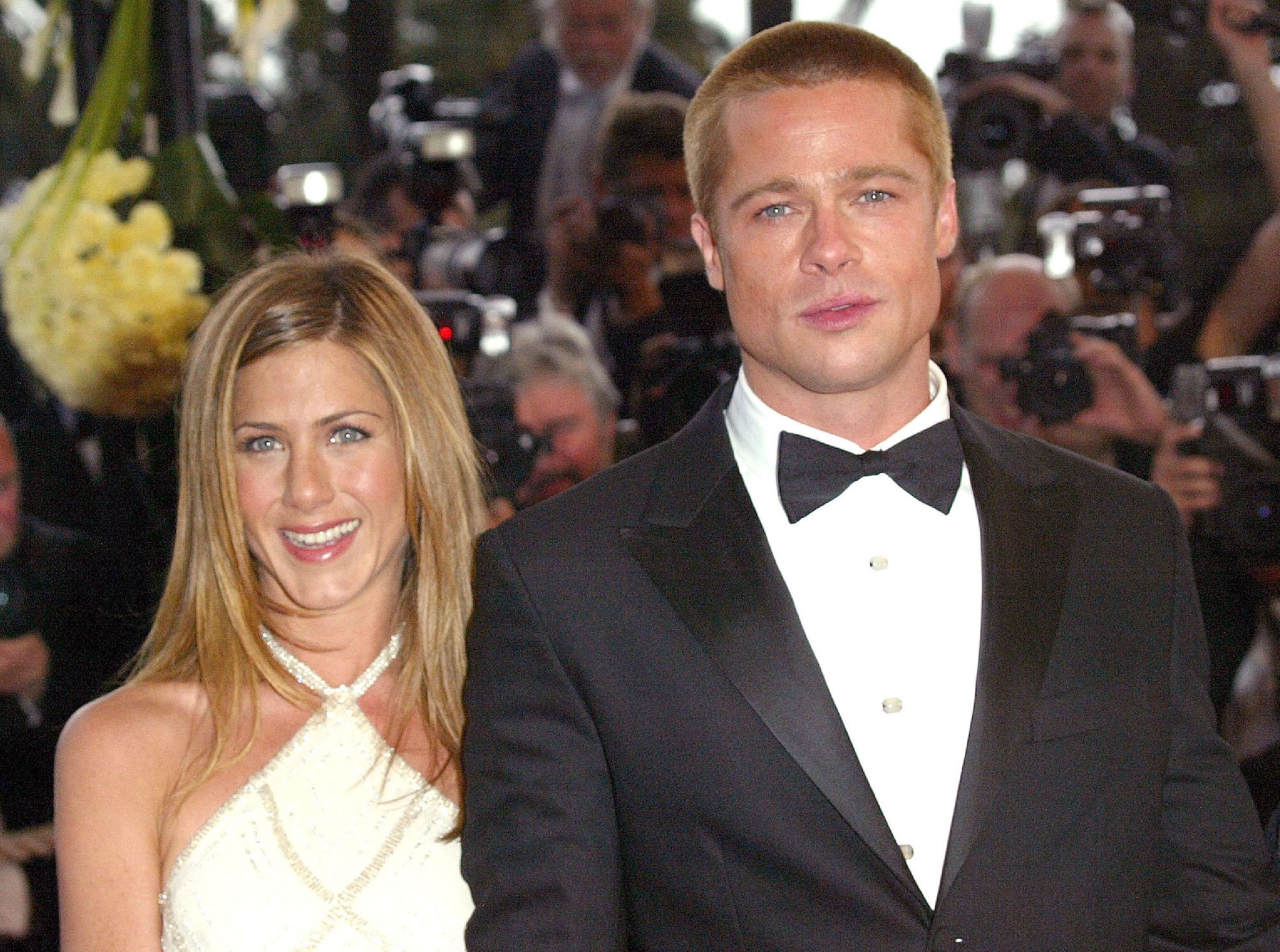 Jennifer Aniston says she and Brad Pitt are 'buddies'
On June 23, Aniston, along with her Friends costars Lisa Kudrow and Courteney Cox, appeared on SiriusXM's The Howard Stern Show, where she opened up about her current relationship with Pitt.
The conversation surrounding her and Pitt's dynamic began when Stern asked the actor what it was like reuniting with her ex-husband for a live table reading of Fast Times at Ridgemont High in September 2020. 
"It was absolutely fun. Brad and I are buddies, we're friends," Aniston said, via People. "And we speak, and there's no oddness at all, except for everyone that probably watched it and was wanting there to be, or assumed there to be. We had fun, and it was for a great cause, [Sean Penn's community relief nonprofit] CORE."
RELATED: Jennifer Aniston Says She and Brad Pitt 'Had So Much Fun Falling in Love'
Aniston was married to Pitt from 2000-2005. During their short-lived union, the pair were known as the quintessential Hollywood couple.
Not only were both extremely successful and two of the most attractive actors in show business, but they were also loved by many, making them one of the hottest celebrity pairings at the time.
Since their breakup, Aniston and Pitt have remained good friends, with Pitt attending her 50th birthday in 2019. He and Aniston also shared a friendly moment backstage at the 2020 Screen Actors Guild Awards.
Jennifer Aniston has no regrets about her relationship with Brad Pitt
Though things didn't work out between Aniston and Pitt, she has no regrets about their relationship.
In an interview with Vanity Fair in 2005, the Horrible Bosses star spoke highly of her romance with the Mr. & Mrs. Smith actor, sharing that she felt "so lucky" to have experienced their marriage.
"I still feel so lucky to have experienced it. I wouldn't know what I know now if I hadn't been married to Brad," she admitted.
Despite all of the heartache and embarrassment she went through following their divorce, Aniston insisted that she still had a lot of love for her ex-husband.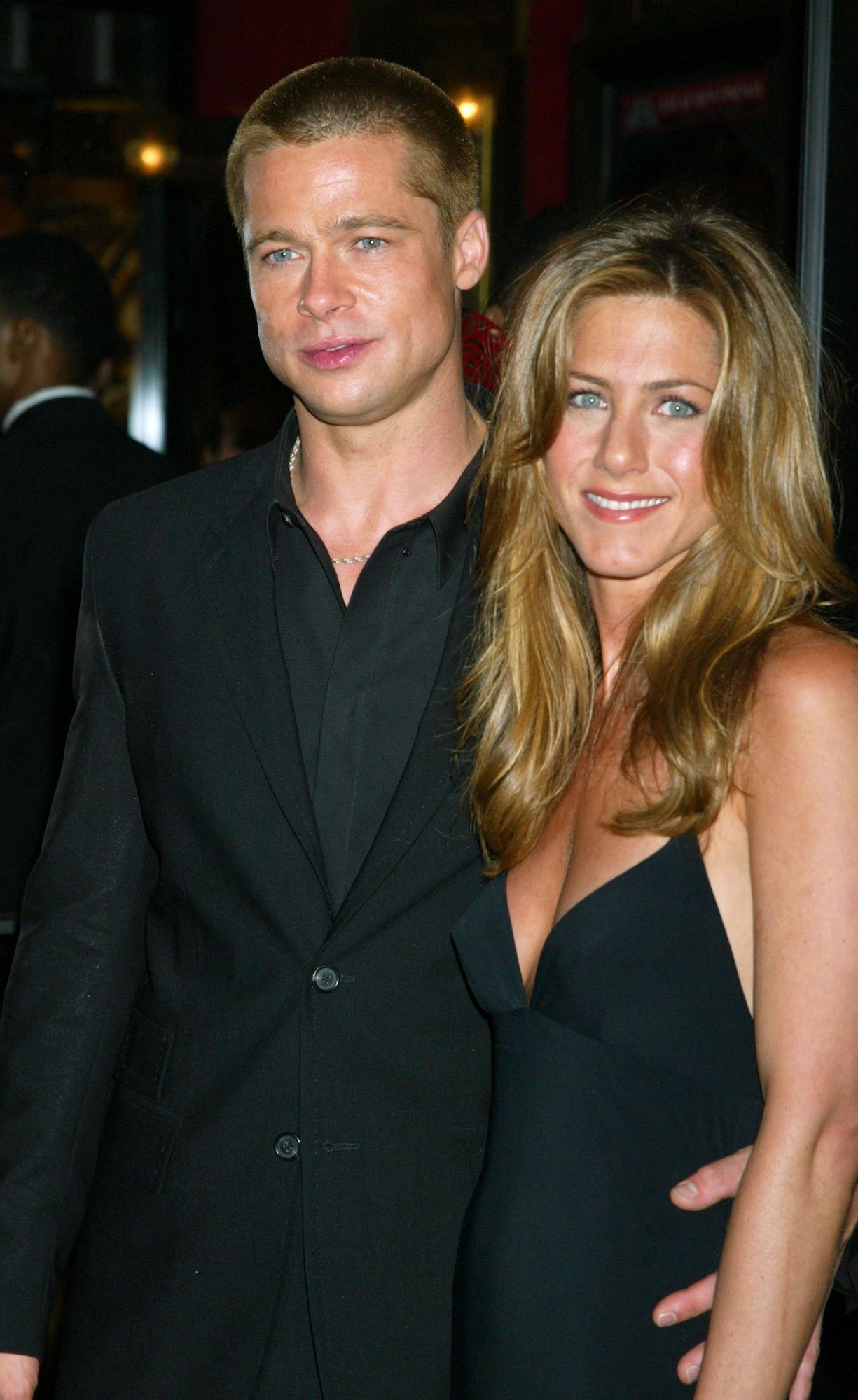 RELATED: Brad Pitt on His Marriage 'Pact' With Jennifer Aniston: 'When That Dies, We Do'
"I love Brad; I really love him. I will love him for the rest of my life. He's a fantastic man. I don't regret any of it, and I'm not going to beat myself up about it," the actor added. "We spent seven very intense years together; we taught each other a lot—about healing and about fun. We helped each other through a lot, and I really value that. It was a beautiful, complicated relationship."
Jennifer Aniston hopes to find love again
Following her divorce from Pitt, Aniston went on to marry fellow actor Justin Theroux in 2015. The pair were married for two years before they decided to go their separate ways in 2017.
Since her split from Theroux, Aniston has remained a single woman.
Though the Golden Globe winner is open to dating, she's not looking to walk down the aisle again. However, she does hope to one day find a "fantastic partner."
"Just living an enjoyable life and having fun with one another," she recently told People. "That's all we should hope for. It doesn't have to be etched in stone in legal documents." 
Though she wants to find love again, Aniston isn't in a rush to settle down.
"I'm in a really peaceful place. I have a job that I love, I have people in my life who are everything to me, and I have beautiful dogs," she said. "I'm just a very fortunate and blessed human being."