Jennifer Aniston Had a Career in Telemarketing Before Making It Big in Hollywood
Today, Jennifer Aniston is one of the most successful actresses in Hollywood. Known for her roles in Friends, The Morning Show, Horrible Bosses, and The Break-Up, she has won an Emmy Award, Golden Globe Award, and multiple Screen Actors Guild Awards. Before making it big as an actress, Aniston worked as a telemarketer.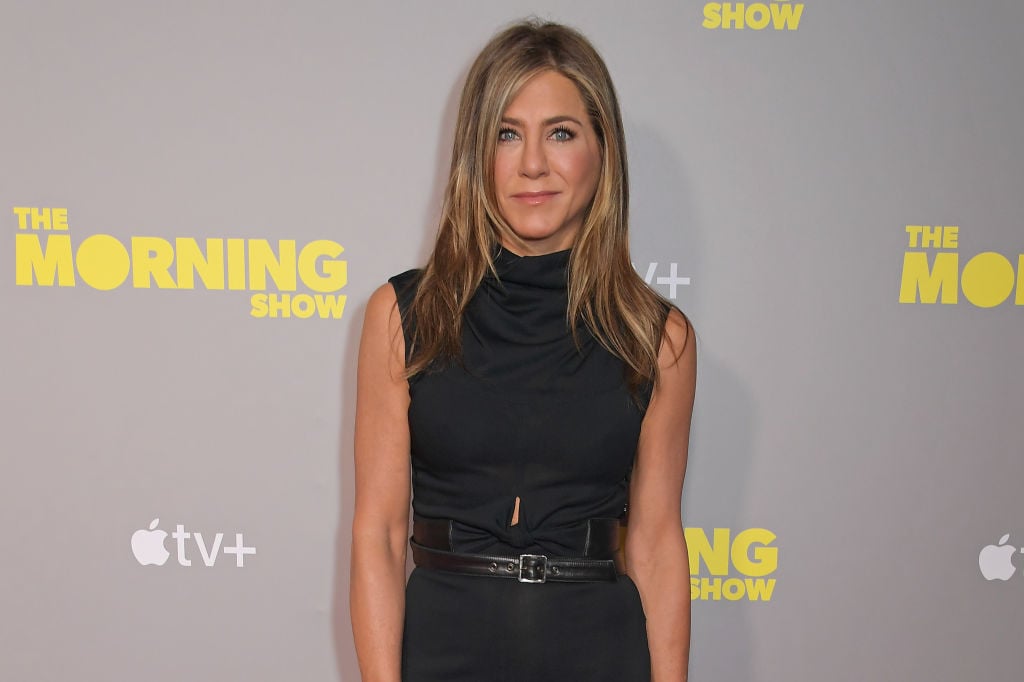 Jennifer Aniston worked as a telemarketer
In a 2019 interview with InStyle, Aniston discussed the jobs she had before becoming successful in Hollywood.
"I had moved away from home. I had been on six failed television shows. I waitressed for years in New York before I got anything. And I was a telemarketer selling time-shares in the Poconos. I didn't make one sale. I was terrible at it. I was like, 'Why do we have to call people at dinnertime?'" She said.
When she was younger, Aniston also gave people haircuts to make money.
"I cut hair for 10 bucks a head in junior high… I cut my dad's hair, and he was on a soap opera. But then he admitted to me 15 years ago that he would go in and have the hairdresser on set clean it up," Aniston said.
RELATED: Would Jennifer Aniston Join 'Big Little Lies' if Season 3 Happens? Reese Witherspoon Hopes So
How 'The Morning Show' came to be
The Morning Show is a drama series on Apple TV+. The show premiered in November 2019 and stars Aniston, Reese Witherspoon, Steve Carell, Billy Crudup, and Mark Duplass.
In the show, Aniston plays Alex Levy, an anchor on a fictional news program called The Morning Show. Carell plays her on-air partner Mitch Kessler who is fired for sexual misconduct, and Witherspoon's character Bradley Jackson is brought on as Mitch's replacement.
"The show gives you a behind-the-curtain peek at a lot of things — what it takes to pull off a morning show, the unique lifestyle of these anchors, the obsession with celebrity culture, and humanity in the midst of corruption. Plus we're addressing the ugly truths of how men have treated women in our society, particularly in the workplace, for all these years," Aniston told InStyle.
She continued, "We're looking at the ways in which we've all normalized this behavior and how we're all by-products of our environment, having grown up with sexism encoded in our messaging, however extreme or subtle. This show looks at how a culture of silence can slowly evolve and how we sometimes participate without even realizing it."
Jennifer Aniston and Reese Witherspoon pitched the show before the #MeToo movement
While one might assume The Morning Show was created as a response to the #MeToo movement, the show was actually pitched before it. After the sexual misconduct allegations against Harvey Weinstein, Charlie Rose, and Matt Lauer, Aniston feels the show is even more timely.
"The show was always about the abuse of power, and women and sexism. We sold it in the summer, and then Harvey [Weinstein] happened in the fall," Aniston said. "Reese and I were like…'The show is writing itself.' It was as if the universe were begging for this patriarchal society to be exposed. It's crazy."
The actress also hopes the show will start a conversation and lead to real change in the workplace.
"There's a new playbook that's being written in real time, and this show looks at how we're finally taking steps to acknowledge and dismantle the old, dysfunctional ways of doing business so we can level the playing field," she told InStyle.