Jennifer Aniston Said She Hasn't Been on a Plane Since January 2020: 'I Haven't Gone Anywhere'
Jennifer Aniston revealed during an interview with Rob Lowe that she hasn't been on a plane since January 2020, but she has some ideas about where she'd like to eventually fly. Aniston explained how the coronavirus (COVID-19) pandemic has had her sticking pretty close to home.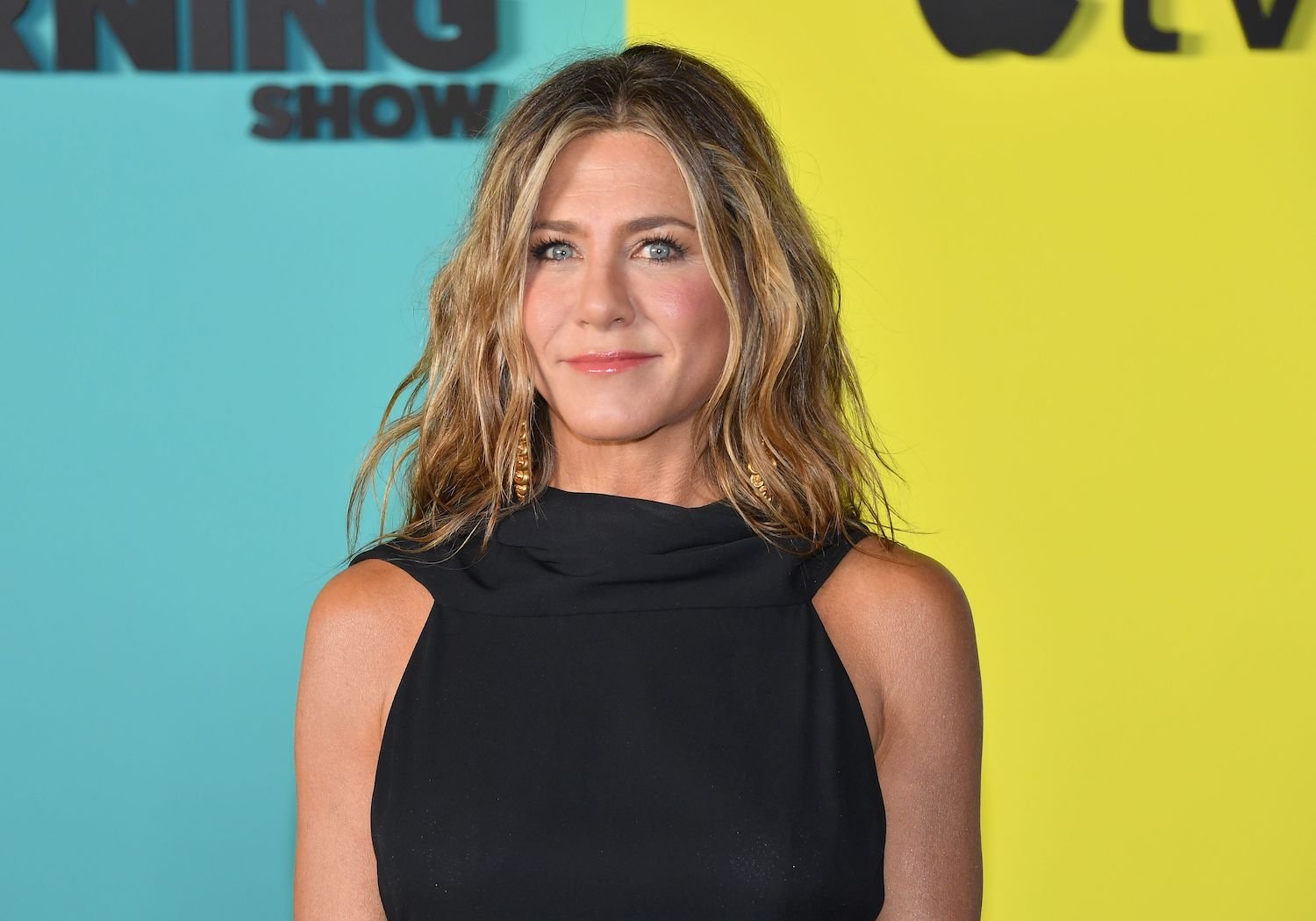 Jennifer Aniston said she hasn't been on a plane since January 2020
During the Sept. 16 episode of the Literally! With Rob Lowe podcast, the two actors discussed Aniston's love for vacationing in Cabo San Lucas, Mexico. The Friends actor had a surprising confession, however.
"The thing I love about you is you really embrace and enjoy your time away from work," Lowe remarked. "You have fun. You've always been a big Cabo girl. Do you like Cabo still as much as I do?"
Aniston shared, "I do," but revealed, "Well it's also really easy to get to. It's a nice quick flight — but I haven't been on a plane since January 2020. I haven't gone anywhere."
Lowe seemed shocked, saying, "No. Really? Wait 'til you try that."
Aniston shares where she'd like to travel
Later in the podcast, Aniston chatted about plans to start filming Murder Mystery 2 with Adam Sandler in January. The filming location, while not yet determined, will certainly require Aniston to get on a plane. "We're figuring that out right now but we are hoping it will be in a tropical location and then in a European location," she shared.
"I know that the next three months are just going to be taking a break," Aniston said of her upcoming plans. "And I will leave the house eventually."
"I'm going to have to get on a plane, but where, is the question," she said. "I really want to go to New York — I miss the city."
The two then moved the conversation along to traveling by train. "That's something that I actually would love to do," she said of getting a sleeper car. Lowe highly recommended the experience.
Jennifer Aniston won't be attending the 2021 Emmys
Aniston hasn't traveled far but she did leave the house for an appearance on Jimmy Kimmel Live! on Sept. 13, where she revealed she won't be attending the Emmy Awards. Friends: The Reunion has been nominated for four Emmy awards, but she has no plans to be there in person for the event.
"I've been in the house a lot," she admitted, saying she goes to work and visits with a handful of her "bubble of friends," including Courteney Cox, Kimmel, and Jason Bateman.
"No, I will not be going," she said. "I think Ben Winston, our producer and director, [who's] incredible, who put the whole thing together [will go]."
Aniston shared that being a guest on Kimmel's show was one of her first big adventures away from home since the pandemic. "This is a big step for me to just be here," she explained. "I'm just [taking] baby steps."
RELATED: The Crazy Story Behind This 'Friends' Throwback Pic Has Fans Feeling Nostalgic