Jennifer Aniston Made This 1 Change in Her Diet That Really Made a Difference
Jennifer Aniston is one the world's most recognizable and beloved celebrities, and the fact that she has stayed youthfully glowing for the three decades she's been in the spotlight is a feat that has drawn a lot of attention. It turns out that Aniston's health routines are relatively sensible. She makes choices rooted in self-control and repetition to maintain her health. 
If fans want to follow in her footsteps, what changes should they make to their own exercise and diet habits? It turns out that one eating habit has really made a difference for Aniston.
The actress is a fan of intermittent fasting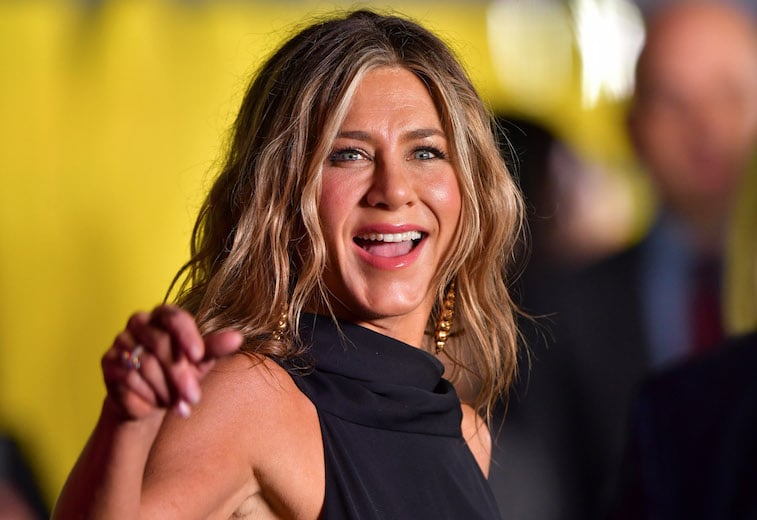 Aniston has revealed that part of her health routine is intermittent fasting. She explains that she does not eat any solid food in the morning and sticks to just green juice and coffee. While it may sound easy enough to skip a hearty breakfast, Aniston's routine is a little stricter than that. She has only an 8-hour window in which she is allowed solid food each day.
"I noticed a big difference in going without solid food for 16 hours," she explained.
While this may sound like simply another fad diet, Aniston (and the many other celebrities and fitness gurus who follow suit) have science on their side. The Harvard Health Blog explains that more and more studies are stacking up to show the benefits of intermittent fasting. The trend can help with weight loss, but it can also boost metabolism in people generally.
Dr. Monique Tello writes that the fasting can be particularly useful at preventing diseases like diabetes: "There is some good scientific evidence suggesting that circadian rhythm fasting, when combined with a healthy diet and lifestyle, can be a particularly effective approach to weight loss, especially for people at risk for diabetes."
Aniston has a reasonable workout routine
While some celebrities boast mind-boggling workout routines that would never translate to most regular people's lives, Aniston's workout regimen is surprisingly common sense. She focuses on a reasonable 45 minutes of cardio intervals (she prefers the elliptical) and gets a wide variety of weight and resistance training.
She likes to mix up her activities to prevent boredom, and she makes sure to travel with a pair of 8-pound weights so that she can squeeze a workout in on the road. 
While the actress doesn't spend hours upon hours exercising every day, she makes it clear that consistency is key. Sticking with an exercise plan on a regular basis makes it a normal part of daily life, and Aniston has made a commitment to her health. 
The actress cares for her mind as well as her body
While Aniston clearly takes good care of her body, it's important to note that her healthy habits extend to her mind as well. The actress has a daily routine of meditation that makes sure she sets herself up for a great day of focus and intention.
When she's not on set working, she tends to be a relatively late riser, letting herself sleep in until 8 or 9 in the morning. 
As soon as she has woken up, though, she makes time to meditate. She uses a set transcendental meditation mantra and prefers to practice the mindfulness exercise for twenty minutes at a time. However, on days when her time is particularly strained, she'll settle for a ten-minute session. The practice helps her make good decisions and is likely an integral part of her healthy approach to bouncing back from relationship struggles.
This combination of healthy mind, body, and diet practices has certainly worked for Aniston. She maintains youthful energy and appearance that stuns fans, and — even though her personal life has often been splashed across headlines for the world to see — she remains graceful and calm.