Jennifer Aniston's Obsession With Medical Journals Led to Her New Haircare Line, LolaVie
Jennifer Aniston has long since been an iconic celebrity in makeup and fashion. While many thanks have to be given to Michael Canale for some of her most memorable looks, Aniston has also gotten involved in much of her beauty routines (she admits she learned a lot from her hairstylists and makeup artists since the 80s and 90s!).
Skip ahead to 2021, and Aniston has officially launched her new beauty product, LolaVie, a 99% naturally derived, plant-based product that has everyone talking. This isn't her first rodeo in the beauty business, though. In fact, she has even tried to use the brand name 'Lolavie' once before!
Aniston wanted to 'combine the best of science and nature' with LolaVie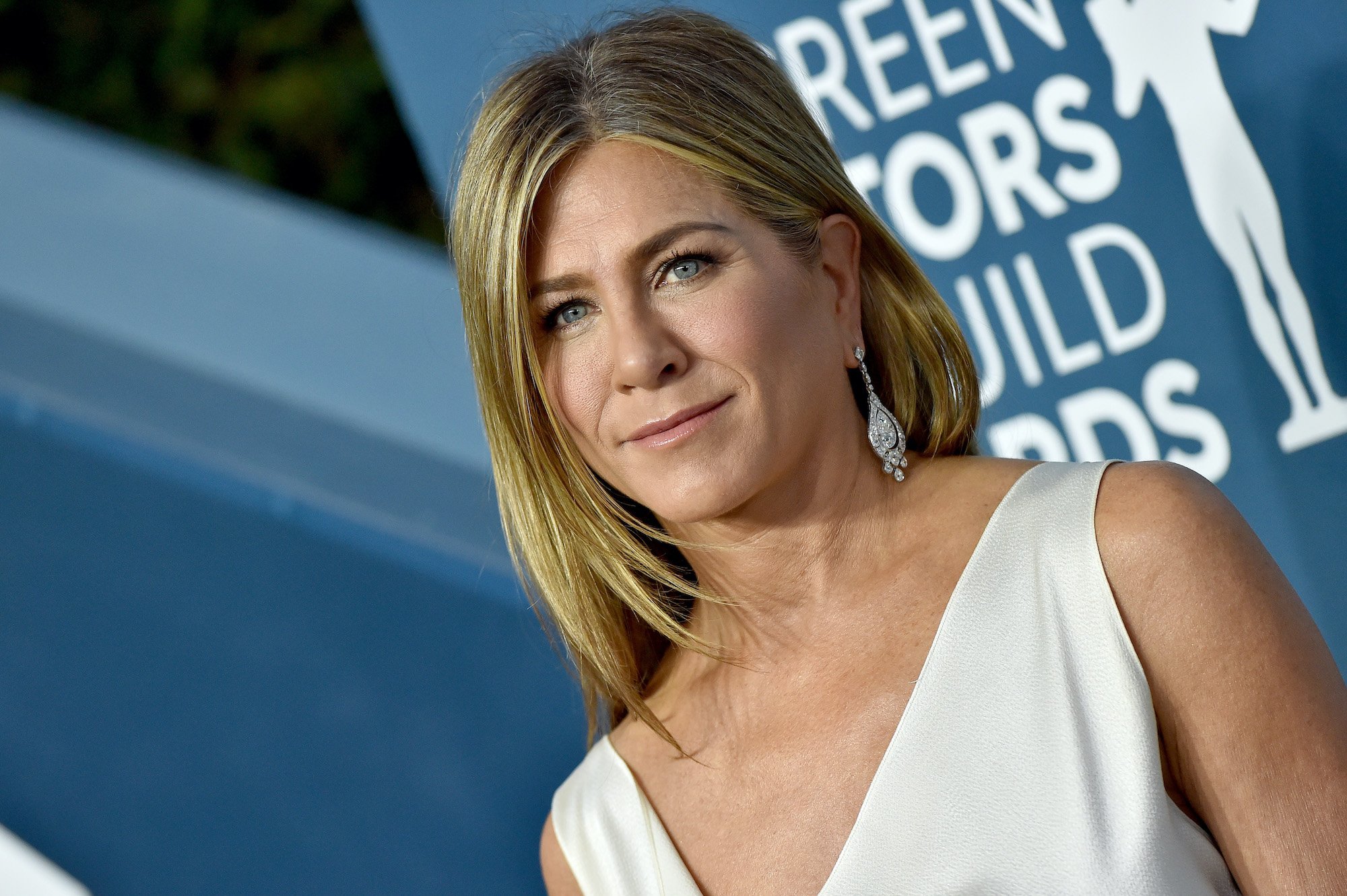 It's no surprise Aniston eventually opened up a hair care line considering she has some of the most iconic cuts in celebrity history. In her prime (on Friends particularly), there wasn't a fan alive that wasn't cutting and coloring their hair like Rachel Green.
However, that wasn't what inspired her. On LolaVie's About page, we learn that Aniston was actually a medical journal enthusiast. Although her most famous Friends hairstyle did inspire her new detangler.
"While better known as an actress, producer, and entrepreneur, what you may not know about Jennifer Aniston is that she's obsessed with medical journals, technological advances, and the latest beauty and health innovations," the About page read. "Her vision for LolaVie is to combine the best of science and nature. With this brand, she wants to prove that you don't have to sacrifice one for the other."
So, who is this Lola inspiring Aniston's new launch?
The LolaVie About page describes her as "someone who owns who they are, believes in themselves, and does things their own way. They live the Lola life. LolaVie, Naturally You."
Lolavie was originally Aniston's fragrance line launched in 2010
There's no say on what the name Lola means to Aniston (maybe she just likes the name?), but it must be something special because it isn't her first time using it. Back in 2010, the Horrible Bosses star launched a fragrance line called Lolavie.
The line was later renamed Jennifer Aniston due to conflicts with a similar brand, but it was still successful. You can still find it on platforms today if you want to smell like her!
Describing the perfume, Fragrantica says, "Top notes are Citruses and Rose; middle notes are Jasmine, Lily and Violet; base notes are Musk, Sandalwood and Amber."
Lolavie and LolaVie aren't Aniston's only adventures with beauty products, however. She's also Chief Creative Officer (CCO) at nutrition brand Vital Proteins, and of course, she has also long been the celebrity face of Aveeno.
Other celebrities who have launched haircare brands in 2021
Aniston isn't the only one launching haircare products in 2021. Other big names are premiering their babies this year also. Considering the competition and everyone's newfound love for going natural — it's going to be tough choosing whose to go with!
To name a few, there's Tracee Ellis Ross, Jonathan Van Ness, and even Cardi B.
Ross' Pattern is an incredible beauty line focused on "meet[ing] your hair where it is & empower[ing] your curl pattern." The brand's message is beautiful as they promote hair positivity and love. "Don't feel the need to 'tame,' 'control,' or 'stifle' your curls & coils. Let them free."
Of course, Queer Eye star Jonathan Van Ness couldn't miss out on the opportunity to launch a hair care line in 2021, either. After all, his hair is pretty iconic in itself as well. JVN Hair promises to harness the Power of Science while doing better for the planet.
Cardi B filed papers for a beauty line in early 2021 with the hope of launching sometime in late 2021. The line will be called Bardi Beauty. She's hoping to educate people on Afro-Latina hair and share her favorite products from skincare, makeup, and fragrance to hair and nails.
RELATED: Jennifer Aniston Spends $200,000 a Year on Beauty Regimens and Other Celebrities Who Spend Tons of Money to Look Their Best