Jennifer Aniston Reportedly Has a New Boyfriend Following Justin Theroux Split
While Aniston has yet to go public with her reported new man, the source implied that things are going well early on in their relationship as they have been enjoying their time together.
Is Jennifer Aniston officially back in the dating game? That's what it seems like after reports emerged that she's found herself a new partner, two years after her split from ex-husband Justin Theroux.
So who is Aniston's new boyfriend? Read on below to find out more about her reported new romance and some of her past relationships with high-profile men.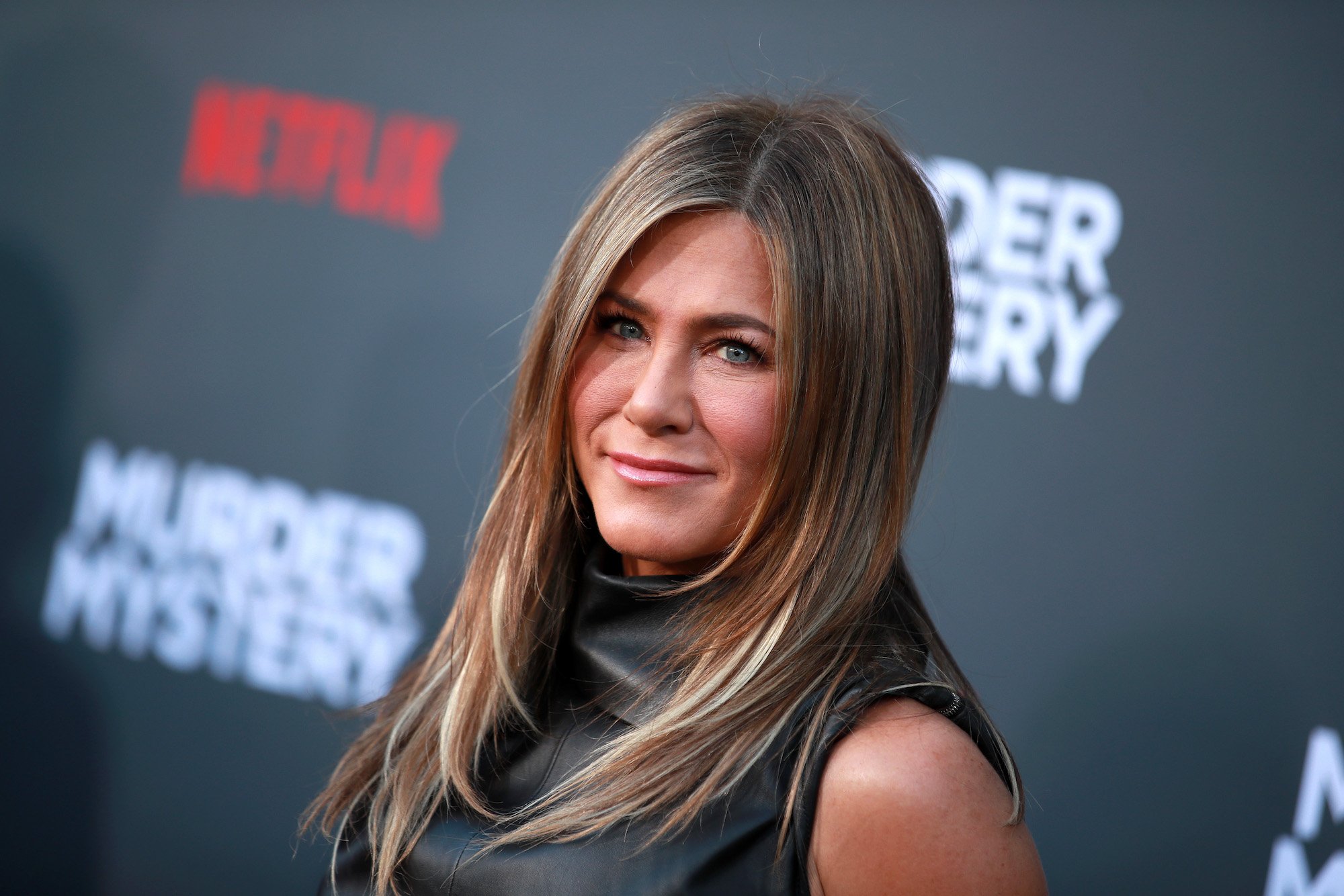 Who is Jennifer Aniston's reported new beau?
According to InTouch Weekly, Aniston is currently dating a dreamy mystery man with who she has a lot in common.
"He's down to earth, handsome, he makes her laugh and he makes her feel safe," an insider tells the outlet. "She trusts him."
Though the identity of Aniston's new beau remains a mystery, the source adds that he "was never a fan of hers or Friends," which she considers to be one of the best things about him.
While not much is known about the actor's reported new man, the source implied that things are going well in their relationship as they have been enjoying their time together.
"[They] love independent and foreign films, cooking and dogs," the insider added.
Jennifer Aniston's alleged new romance appears to be her first since separating from Justin Theroux
Aniston's new romance with her mystery boyfriend may just be her most low-key relationship to date.
The Morning Show star was previously in a relationship with actor Tate Donovan, best known for voicing Disney's Hercules and his role in The O.C. The two began dating in 1995 but split three years later.
After calling it from Donovan, Aniston began dating Hollywood heartthrob Brad Pitt in 1998. Two years later, the two tied the knot in a lavish Malibu wedding.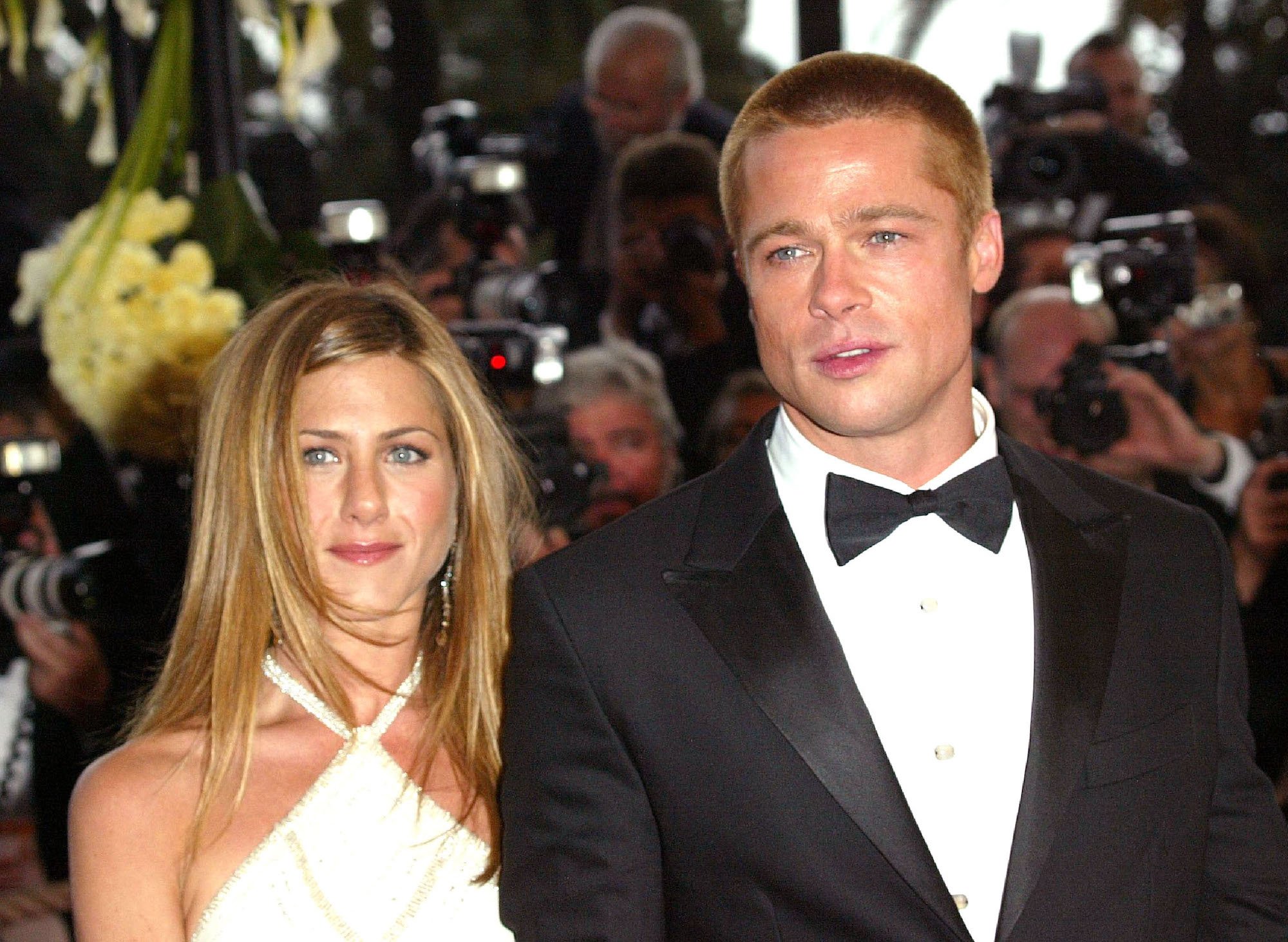 Pitt and Aniston were married for five years, during which their union was considered a rare Hollywood success. However, in January 2005, the pair announced their separation. Nine months later, their divorce was finalized.
Not long after their split, Pitt began dating his Mr. and Mrs. Smith co-star Angelina Jolie, who many believed caused his and Aniston's divorce.
After dating casually for a few years, Aniston struck up a romance with actor Justin Theroux in May 2011. A year later, the two got engaged and married at their $22 million Bel Air home on August 5, 2015.
Unfortunately, their marriage only lasted a little over two years, as they announced their split in February 2018.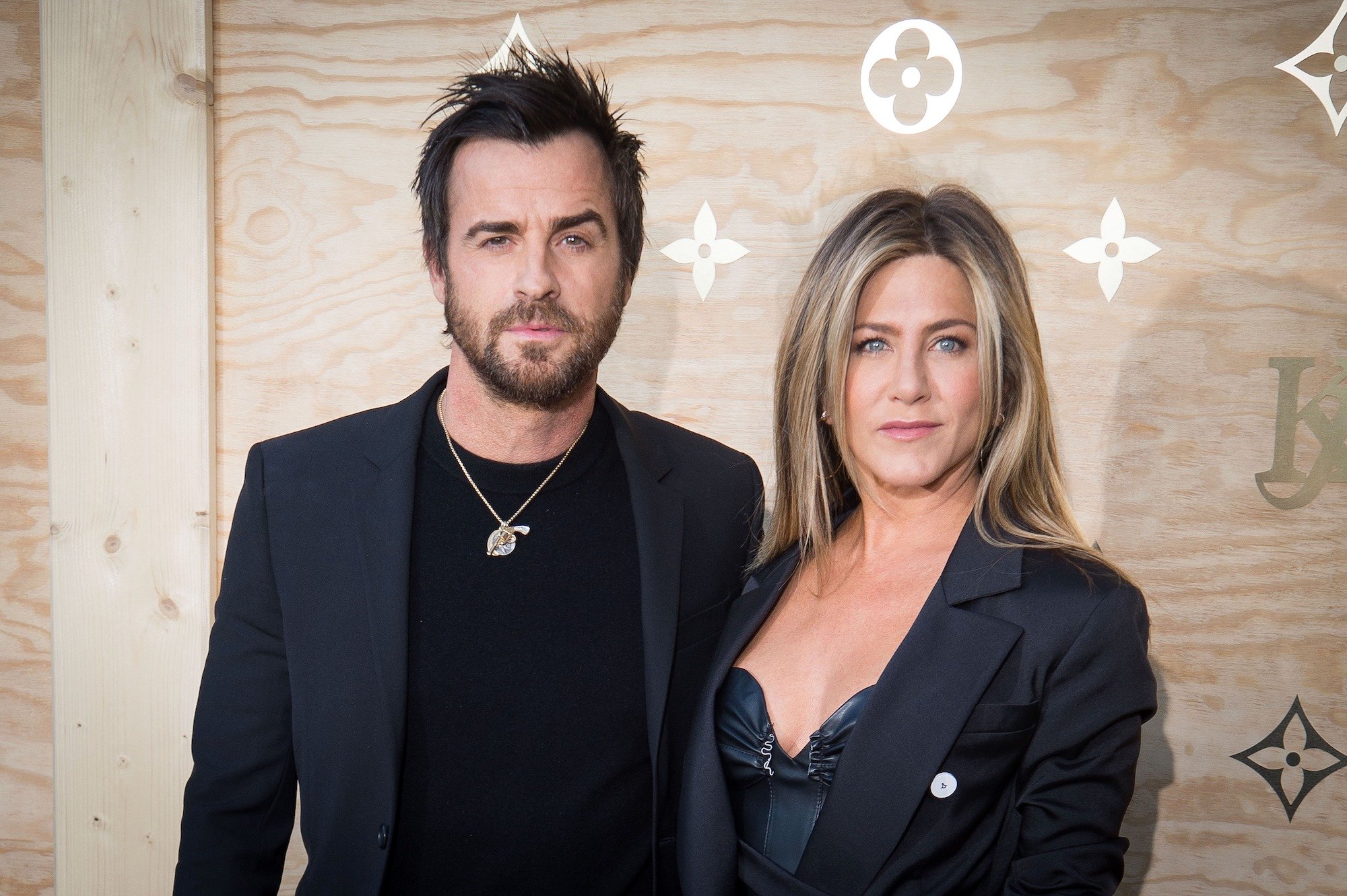 But despite going their separate ways, Aniston and Theroux have remained on good terms with each other.
Not only did they reunite in 2019 to bid farewell to their beloved German shepherd Dolly, but in early February 2021, Theroux wished his ex-wife a happy 52nd birthday by posting a never-before-seen black-and-white photo of the starlet to his Instagram story.
After splitting from Theroux, Jennifer Aniston wasn't in a rush to find anyone
After calling it quits from Theroux, Aniston took advantage of the single lifestyle. Not only did she focus on herself during that time, but she also stayed hard at work, furthering her career and dabbling in other business ventures.
Though many people wanted her to get back into the dating scene, Aniston revealed during a 2019 appearance on The Howard Stern Show that she wasn't looking to date anyone, noting that she's "very, very busy" and didn't have the time to meet new people. 
Even when Stern jokingly asked if she wanted him to set her up with a special someone, the actor made it clear that she's not a fan of blind dates.
"Not right now," the former Friends alum told Stern, per Harper's Bazaar. "But listen, I just don't like being set up. I don't like it. Hate it."