Jennifer Aniston Said the Ideal Image of Her Marriage to Brad Pitt Was Totally 'Created By The Media'
Superstar Jennifer Aniston is one of today's hottest celebs. After starring on the iconic sitcom Friends for a decade, the actress concentrated solely on films and was established as a box office draw.
In 2000, Aniston wed Brad Pitt but divorced him five years later after his alleged involvement with Angelina Jolie, whom he later married – and divorced. In an interview with Oprah Winfrey following her split from Pitt, Aniston talked about the idyllic image that was put upon the couple by the paparazzi.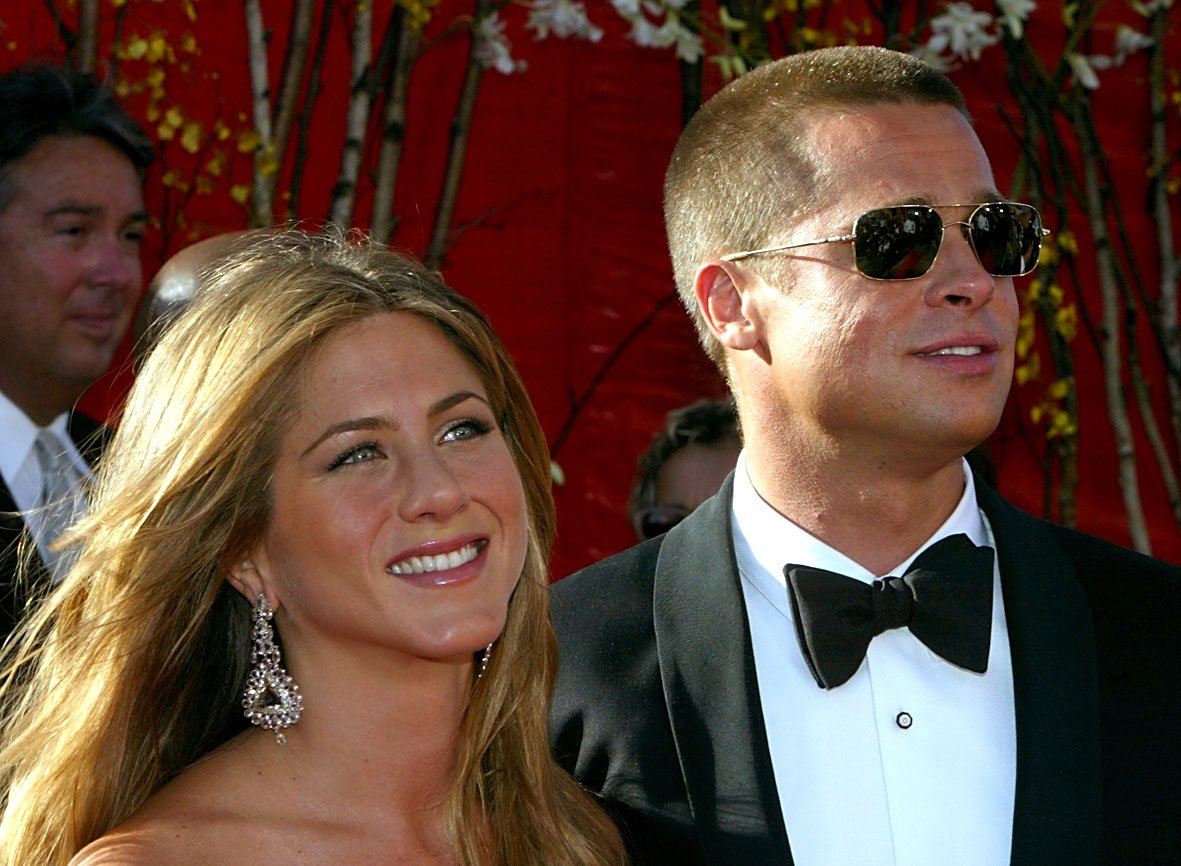 Aniston and Pitt tie the knot … then untie it
Good Morning America reports that Aniston and Pitt were set up by their agents in 1998. Both established celebrities at that point, their budding romance became routine material for tabloid covers. Getting engaged in 1999 and heading down the aisle in July 2000, the two were crowned as Hollywood's golden couple thriving in a seemingly perfect marriage.
Pitt landed the starring role the 2005 film Mr. & Mrs. Smith with Jolie, where soon rumors of infidelity began to spread. Pitt and Aniston announced their breakup that year, and Pitt's relationship with Jolie went public.
Aniston and Pitt were constantly sought after by paparazzi from courtship to divorce. During their engagement and marriage, the two A-listers were portrayed as the ideal couple and the envy of many, making their split a shock for fans.
Creating a Hollywood couple
Before the couple's relationship went public, Aniston revealed that her romance with Pitt was smooth sailing.
"We had so much fun falling in love," she told Variety in 2005. "It was so private; we kept it to ourselves for so long. It was something we were really proud of."
Once the paparazzi became a constant third wheel, Aniston shared that living up to the idyllic image that was portrayed of the pair was impossible to live up to.
"We were put on a pedestal, but we were just a couple like anybody else," the Marley & Me star explained. "It's like the ebb and flow of every relationship. It's hard; it gets easy; it gets fun again. What's hard to sustain is some ideal that it's perfect. That's ridiculous."
Jennifer Aniston talks to Oprah
In a 2005 interview with Oprah Winfrey, the talk show icon talked to Aniston about how the couple was perceived by the public.
"People were obsessed about your marriage and then the divorce. I think it's because you guys represented the picture on the wedding cake," Oprah told Aniston, noting that fans would compare their own relationships to the golden couple. "And so, if this doesn't work out, then you're thinking, 'Oh Lord, I'm in trouble.' I think it's that kind of association. What do you think it is?"
Aniston agreed and called out the press for manufacturing the unrealistic facade. "It is that, and it is created so totally by the media," she said.
"Because all you see is the red carpet, and you don't see people in their lives, living their lives, doing the things that people do," Oprah added.
"It's not real. It's just not real," Aniston revealed. "You're human beings having a human experience and there's nothing different except that you're exposed to the world as a public person. But your personal life, your personal feelings, your heart, your success, your pain, your everything, is the same as anybody else's."
Aniston and Pitt now appear to have an amiable friendship. As for the constant scrutiny on their relationship that still seems to hit the headlines, the Just Go With It star summed it up best when she said to Winfrey, "Come on, people, turn a page."