Jennifer Aniston Says Vanessa Bayer's 'SNL' Impression of Her Is Spot On
You don't stay as successful as someone like Jennifer Aniston without having a good sense of humor. Aniston has been in the public eye for over 30 years since she first appeared on Friends. During that time, she's had plenty of things said about her by the press and others. 
In this new era of social media, the discussion around Aniston has increased exponentially. It's also led to impersonators mimicking her online. 
There are two Aniston impressions in particular that the woman herself has approved of – one on Saturday Night Live and one on TikTok. Let's take a closer look at both. 
Jennifer Aniston knows comedy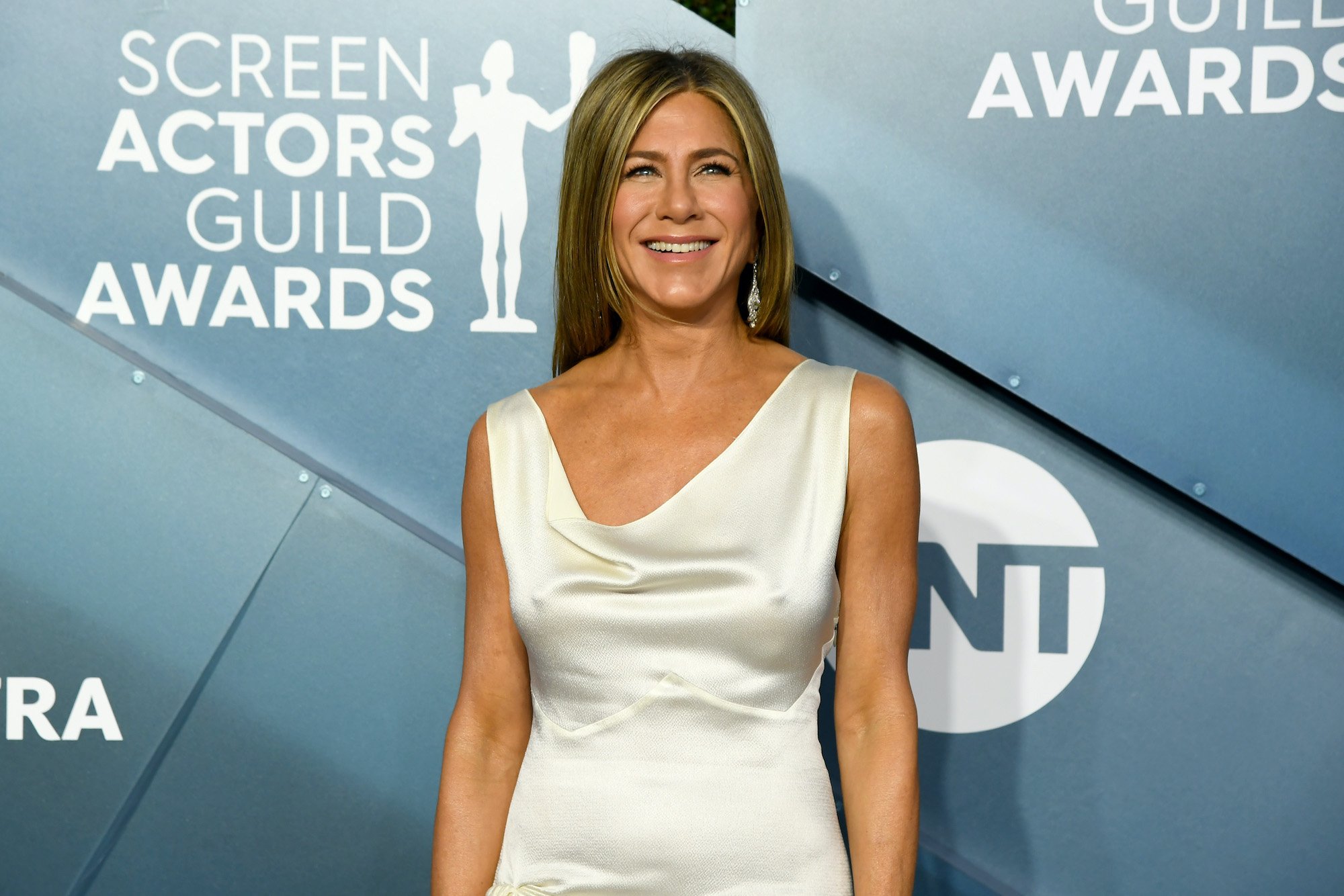 There's no question that Aniston knows comedy. As a comedic performer, she starred on one of the most popular sitcoms of all time in Friends. Her time in comedy hardly ended there, however. 
When she transitioned to the big screen, Aniston appeared in mostly comedies (though she has plenty of acting range for other genres). Films like Office Space, We're the Millers, and Bruce Almighty were buoyed by her well-honed comedic instincts. 
That means that Aniston can recognize a solid comedian when she sees one, and she is appreciative of one named Vanessa Bayer. Bayer does an impression of Aniston that is shockingly accurate. 
If you thought Aniston might be sensitive about hearing an impersonation of her, you'd be dead wrong. 
Jennifer Aniston's reaction to Vanessa Bayer's SNL impersonation of her
When you get to be as famous as Aniston, you're bound to have people impersonating you. It's something of a rite of passage. Shows like Saturday Night Live lampoon famous people each week. In an interview with InStyle, Aniston was asked who did the best impression of her. She answered point-blank: "Vanessa Bayer on Saturday Night Live." 
Aniston also discussed the experience of the first time she heard the impression. At first, she didn't really get it, but after listening to it for a moment, understood why it was so popular:
"I remember someone saying, 'Did you see the impression of you on SNL?' My first response was, 'What? No, I'm not impression [-worthy].' They played it for me and [gasps], 'That is so not the way I sound.' Then I was like, 'Uh, oh. Oh, I see.'"
It took Aniston a minute to warm up to it, saying, "Everyone said it was a compliment, but I had to really get my brain around that and tuck my little tail between my legs, thinking I'm being made fun of. That's always the gut instinct: 'They're making fun of me.'"
That isn't the only Aniston-like personality online that Aniston has given her seal of approval to, however. 
Jennifer Aniston's reaction to the TikTok impersonator
A woman on Tik Tok got notoriety not for sounding like Aniston, but for looking like her. Aniston has seen the person and said that she definitely noticed the resemblance: 
"A friend sent that to me — I watched it, and it freaked me out. She's not exactly like me, but of all the people who have said, 'I look just like you,' she was pretty close. Sometimes you say, 'Thanks?' And other times it's, 'Wow, thank you.'"
One look at the woman will confirm this – she really is an Aniston doppelganger, according to Yahoo. This woman has a different approach than Bayer – instead of making her voice sound like Aniston, she lip-synchs to old clips of Aniston. 
There's an old saying that imitation is the sincerest form of flattery. There's no question that fans and other actors seem to genuinely adore Aniston, so it should come as no surprise that she has her fair share of imitators.