Jennifer Aniston's Siblings: Meet Her Half-Brothers, John Melick and Alex Aniston
There is no doubt that Jennifer Aniston is a household name. She has had a very successful acting career, perhaps best known for the role of Rachel on the popular sitcom Friends. Since Friends ended, Aniston's success has continued with films such as Marley and Me, Horrible Bosses, Murder Mystery, and more.
In addition to a successful acting career, Aniston is a tabloid favorite. As a member of the Hollywood elite, the paparazzi continually follow and speculate on her personal life. Many of her romantic relationships are well known, including her two marriages to Brad Pitt and Justin Theroux. The other parts of Aniston's family aren't talked about as often. In fact, many fans might be surprised to learn that Jennifer Aniston has two siblings.
Both of Aniston's parents were actors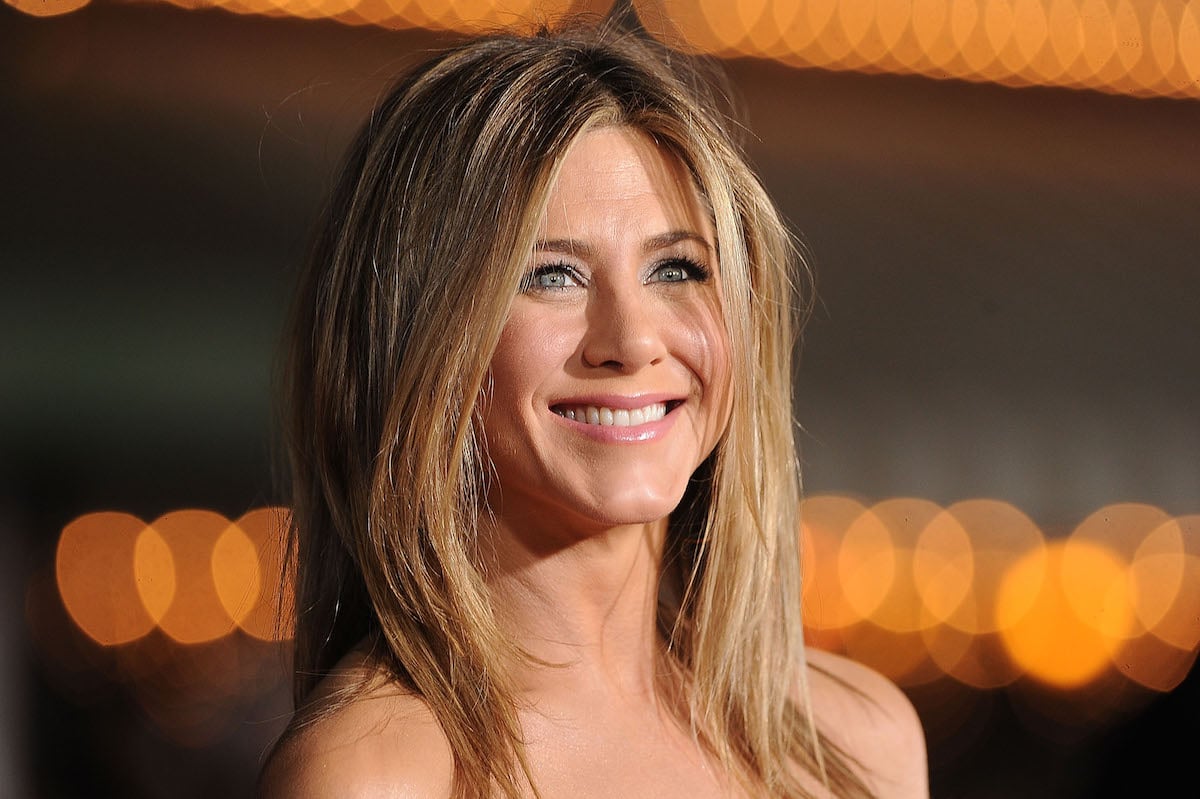 Aniston was born into a Hollywood family. Both of her parents were actors. Her mother, Nancy Dow, appeared in films including The Wild Wild West and Mr. Terrific. Dow was the first wife of Aniston's father, John Aniston. The couple was married for over 15 years before John left Dow for another woman, Sherry Rooney. Aniston had a strained relationship with her mother throughout her adulthood but appeared to make amends before Dow died.
Similarly, Aniston and her dad have had an up-and-down relationship through the years. John is an actor himself, most famous for portraying Victor Kiriakis on the NBC soap opera Days of Our Lives. Despite his success, however, John always discouraged Aniston from becoming an actor. He knew how brutal acting is and did not want her to suffer the inevitable heartbreak involved. 
Jennifer Aniston has an older half-sibling, John Melick
Before Dow married John, she had a previous marriage to Jack Melick. The couple gave birth to Aniston's half-brother, John Melick. Fans became intrigued by the mysterious older sibling when Aniston released a statement regarding her mother's death in 2016.
Aniston told Us Weekly, "It is with great sadness that my brother John [Melick] and I announce the passing of our mother, Nancy Dow. She was 79 years old and passed peacefully surrounded by family and friends after enduring a long illness. We ask that our family's privacy be respected as we grieve our loss."
Aniston's older brother did not become an actor like several other family members, but he is in the film industry. His credits include roles such as assistant director and production supervisor. His film credentials include The Tribes of Palos Verdes and Christmas in Palm Springs.
Aniston's younger half-brother is Alex Aniston
The youngest of Aniston's siblings is Alex Aniston. He was born to Aniston's father and his second wife, Rooney. Unlike his sister, Alex chose not to follow in his father's footsteps. Rather than acting, Alex is known more as a free-spirited artist. According to Celeb Suburb, Alex spent his teen years enjoying the van life. Alone in his black van, Alex traversed the coast from Alaska to California.
His friends describe him as an artist. He is known to have an interest in animal skulls and taxidermy. To make money, Alex sold taxidermy roadkill. One of his friends described Alex by saying, "I feel he does his own thing, he makes his own clothes, he's a really creative guy. I remember he was interested in things like animal skulls but I've not seen him that recently and not sure what art he does with them, I would describe him as an artist. He also likes to make original bikes out of different bike parts."
In addition to his creative interests, Alex is a father to two children with his ex, Adriane Hallek. Both children live with their mother. In turn, Alex moved on with a new girlfriend and is living in the California suburbs.
RELATED: Jennifer Aniston Reveals if She'll Marry Again After Brad Pitt and Justin Theroux