Jennifer Aniston Wants to Work With Wes Anderson – 'Am I Going to Be Fruit Loops Forever?'
Jennifer Aniston recently reflected on her career in Hollywood sharing that she'd love to sink her teeth into a meaty role in a Wes Anderson movie.
Jennifer Aniston recently revealed she'd love to be in a Wes Anderson film, adding that her acting career is only getting started.
Aniston gained fame playing the bubble-headed Rachel Green in the 1990s breakout hit Friends. She worried about being typecast. But groundbreaking roles in films like Cake and her multi-dimensional portrayal of Alex Levy on Apple TV's The Morning Show more than demonstrated Aniston's significant depth as an actor.
Jennifer Aniston would love to work with director Wes Anderson
Aniston recently mused about the trajectory of her career, at one time worried she would end up playing the same character, likening her roles to the nutritional values in cereal.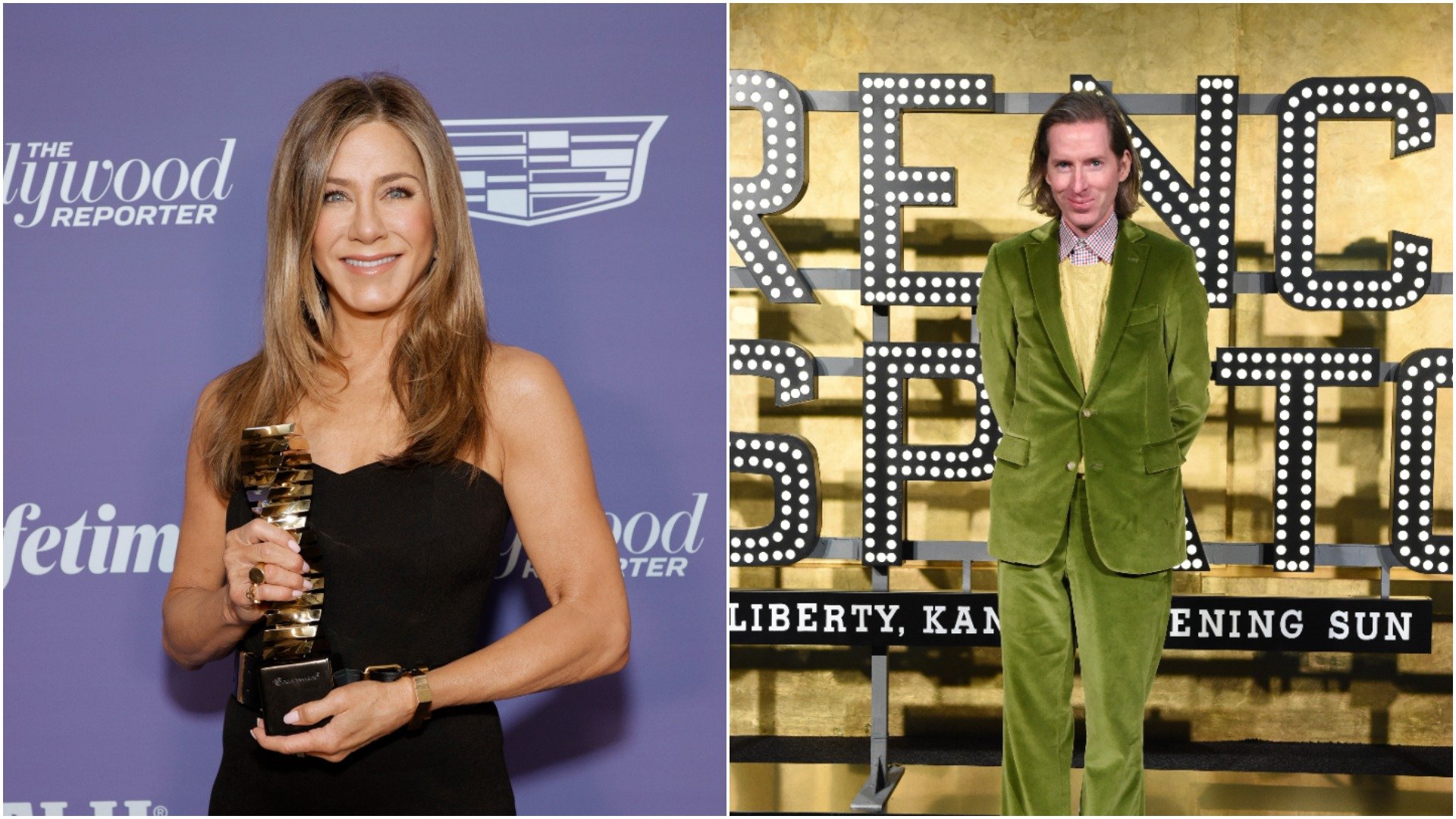 "I'd love to work with Wes Anderson," she revealed to The Hollywood Reporter. She described why she'd love to venture into the Anderson cinematic pool.
"I was the girl next door, the damsel in distress, the brokenhearted — your traditional rom-com themes," she shared. And at a certain point, it was like, 'Can't we do something else? Am I just on this part of the cereal aisle? Like, will I ever get to be a bountiful Kashi or some sort of oatmeal, or am I going to be Fruit Loops forever?'"
"And then you start to doubt yourself. 'Maybe I can't? Maybe there's a reason that no one [is giving me these opportunities]?'" she continued. "Now, so much is self-generated. Which is great since I wasn't going to get the jobs I'm really interested in because the industry isn't secure enough to say, 'Yeah, let's try it.' They go for the actors they know can play the fancy dramatic roles. But there are still certain directors I'd love to work with, ones who have their pick of who they like, and sometimes I want to go, 'I'd love to be part of that club.'"
Why does Wes Anderson cast some of the same Hollywood icons?
Anderson often casts some of the same actors in his film and shared that the relationships with the actors begin organically.
"I don't know who gravitated toward whom," Anderson told The New York Times during his latest film, The French Dispatch premiere. "But as soon as Owen Wilson and I started making a movie. Well, I wanted Owen to be involved with the other movies I would do. As soon as I had Bill Murray, I wanted him on the next one. I wanted Jason Schwartzman. It was natural to me."
Anderson also shared how he likes to work with his cast. "What I like to do is go to a place and have us all live there and become a real local sort of production, like a little theater company — everything works better for me that way," he said. He even added, "I often employ people with their own pets in the background."
Frances McDormand starred in Anderson's Moonrise Kingdom, Isle of Dogs, and The French Dispatch. She said the tie that binds many of these recurring actors is their passion for the work. "We all share a deeply obsessive, compulsive ordering of our artistic pursuits."
Jennifer Aniston reflected on the evolving industry
Aniston also reflected on the filmmaking industry, admitting it has evolved. "I don't know because I don't know what the industry is anymore," she said. "It's not the same industry that it used to be." She added, "It's not that glamorous anymore. It's slowly becoming about TikTok and Instagram followers."
But she also observed that the industry is leaning too hard on social media. "It's like, we're hiring now based on followers, not talent? Oh, dear. And I'm losing touch. I'm not great at going, 'I'm going to stay relevant and join TikTok,'" she said.