Jennifer Aniston's Divorce with Brad Pitt Had One Unexpected Benefit For Her
Jennifer Aniston and Brad Pitt were Hollywood's "golden couple" for years, and although they have long since divorced, people still hold out hope for an eventual renewed romance. These days, they are good friends and still see each other on an occasional basis – but many fans still often think of the glory days of …
Jennifer Aniston and Brad Pitt were Hollywood's "golden couple" for years, and although they have long since divorced, people still hold out hope for an eventual renewed romance. These days, they are good friends and still see each other on an occasional basis – but many fans still often think of the glory days of their marriage. In spite of the difficult circumstances surrounding their divorce, the separation did have one positive element, one that still effects Aniston to this very day.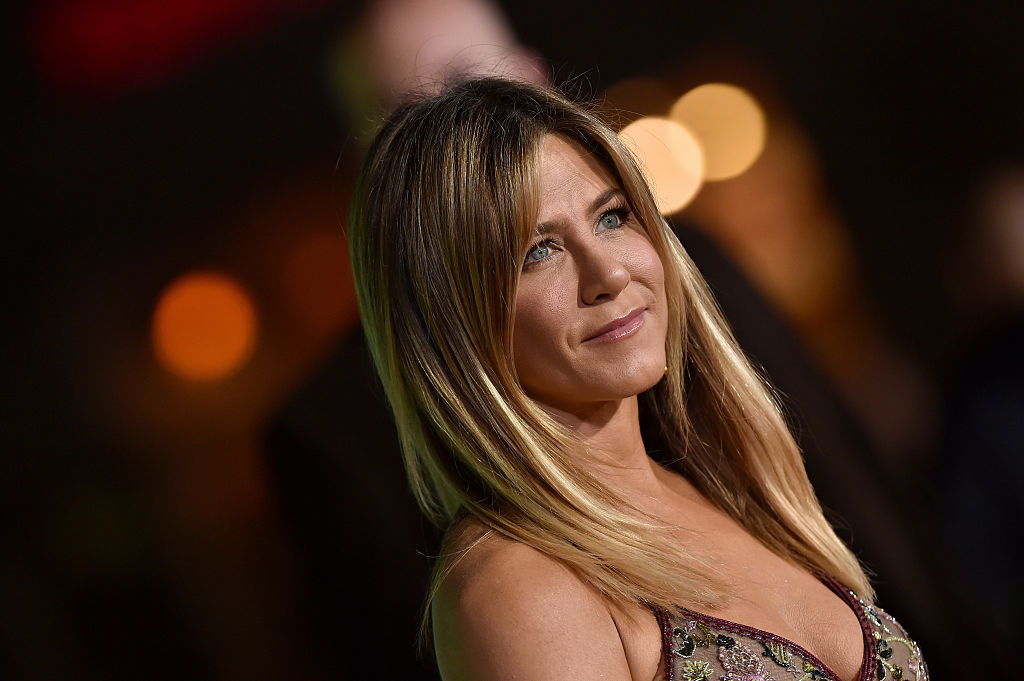 When did Brad Pitt and Jennifer Aniston get divorced?
In 1998, Brad Pitt and Jennifer Aniston were stars on the rise when they were introduced by their respective agents. By the following year, they had become red-carpet fixtures and everyone was obsessed with the hot new couple. In late 1999, Pitt and Aniston announced their engagement. The whole world rejoiced with them, and although their July 2000 wedding was notoriously paparazzi-free, it made front-page headlines all over the world. 
For a few years, Pitt and Aniston were one of Hollywood's hottest couples. However, by early 2004, Pitt had crossed paths with Angelina Jolie, a star notorious for hooking up with her co-stars. By January 2005, Pitt and Aniston announced their separation, and while they didn't address the rumors of an affair with Jolie, people everywhere read between the lines. In October 2005, Pitt and Aniston's divorce was finalized and not long after, Pitt made his relationship with Jolie public. 
Jennifer Aniston reconnected with her mother
As for Jennifer Aniston, she went on to have high-profile romances with several Hollywood power players. As difficult as her divorce from Pitt had been, she was able to find the silver lining and move forward in spite of the hurt that she had undoubtedly experienced. Another positive thing that sprung from the divorce was her renewed friendship with her mother.
Nancy Aniston, Jennifer Aniston's mother, had a historically strained relationship with her daughter. Nancy Aniston notoriously wrote a tell-all book about her relationship with her daughter and how the two had grown apart over the years. Still, as Jennifer Aniston healed from her divorce from Pitt, she was able to forge a new bond with her mother. In the months following the divorce, Aniston admitted that: "We've exchanged messages… our doors are open. We're taking baby steps. It's a good thing." 
Brad Pitt and Jennifer Aniston both have successful careers
It has been nearly fifteen years since Pitt and Aniston first announced their split, and the entertainment landscape couldn't possibly look more different. Still, both Aniston and Pitt have been able to forge ahead and maintain very successful careers. Pitt is currently experiencing a career resurgence and is fresh from an acclaimed performance in Quentin Tarantino's Once Upon a Time in Hollywood. His divorce from Angelina Jolie damaged his reputation but he has proven that he still has the willpower and the talent to make his way in a difficult industry.
Jennifer Aniston is still one of Hollywood's beloved leading ladies, and recently made her highly-anticipated return to a series role in the new Apple+ series, The Morning Show. Aniston is still fresh and beautiful as ever at fifty, and retains the affection and devotion of her millions of fans. 
While it doesn't seem as though Pitt and Aniston will ever reunite (romantically, that is) the two will always remain friends and their brief marriage will serve as a memory of a time when Hollywood seemed a much more innocent and happy place.