Who Is Jennifer Aniston's Ex-Boyfriend Tate Donovan and How Long Were They Together?
Jennifer Aniston may be known for her romances with Justin Theroux and Brad Pitt, but the two actors aren't the only Hollywood hunks she's been romantically linked to.
Before striking up a relationship with Pitt, the Friends actor dated '90s heartthrob Tate Donovan for a few years.
Read on below to find out know more about Donovan and his high-profile relationship with America's Sweetheart?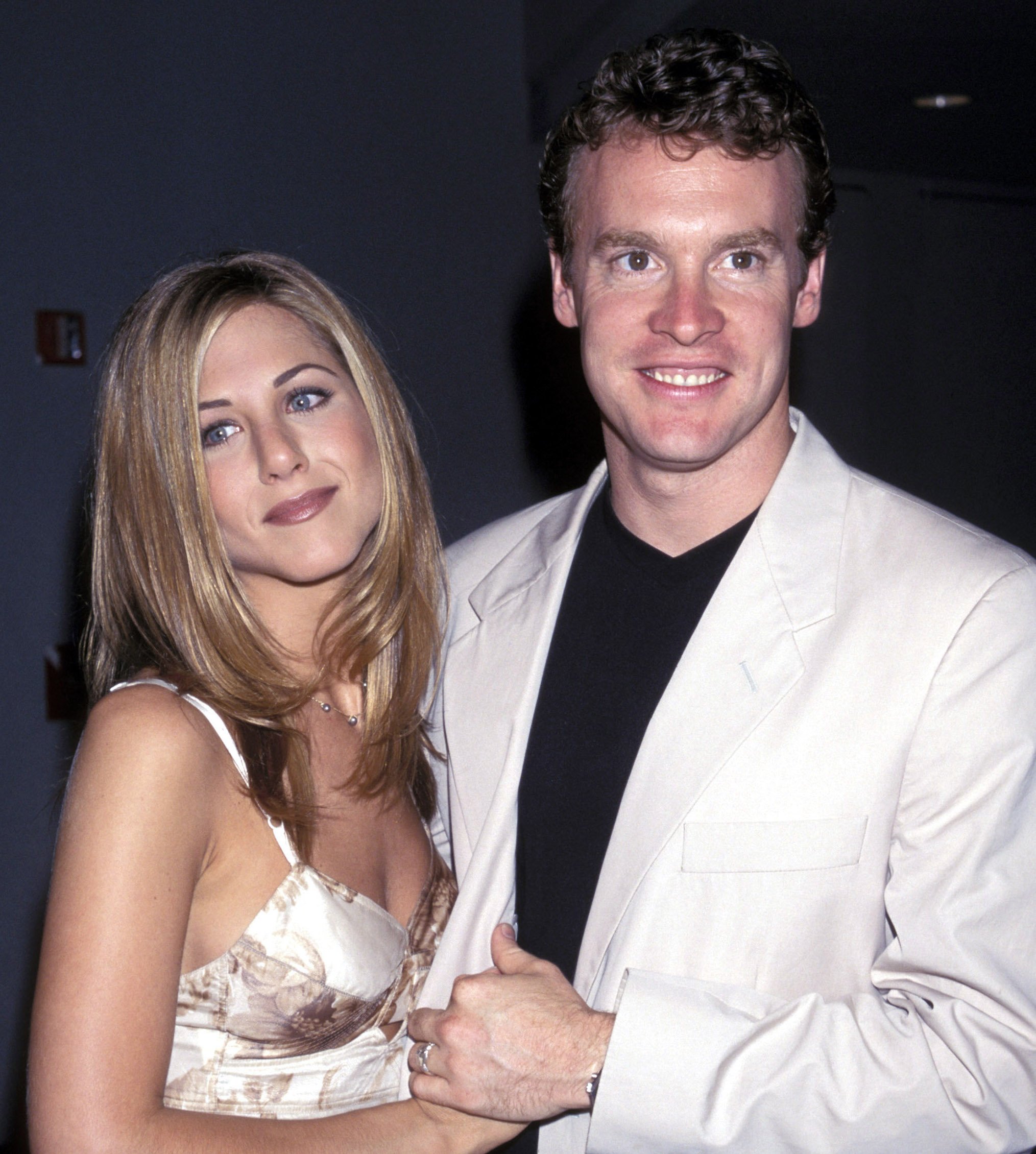 Tate Donovan also works in Hollywood
Like Aniston, Donovan is an Emmy Award-winning actor with several accredited acting roles associated with his name.
He was the voice of Disney's Hercules and the star of the 1995 sitcom, Partners. Donovan also portrayed Tom Shayes in the show Damages and Jimmy Cooper in the teen drama series, The O.C.
In addition to acting, Donovan also produced the ESPN series 30 for 30 Shorts, which he won a Primetime Emmy Award for Outstanding Short Form Nonfiction or Reality Series.
Jennifer Aniston and Tate Donovan dated for three years
Though he's starred in plenty of popular films and television shows, Donovan may be best known in the entertainment industry for his relationship with Aniston.
The two met in 1995 after being introduced by mutual friends. Though Aniston had just shot to primetime fame thanks to her starring role in Friends, Donovan admitted to not knowing who she was at the time as he had never seen the sitcom, per InStyle.
Soon, a relationship blossomed between Aniston and Donovan. But it wasn't long after they started dating that the Good Night, and Good Luck actor began questioning if he was cut out to date another Hollywood starlet (before Aniston, Donovan was in a relationship with Sandra Bullock).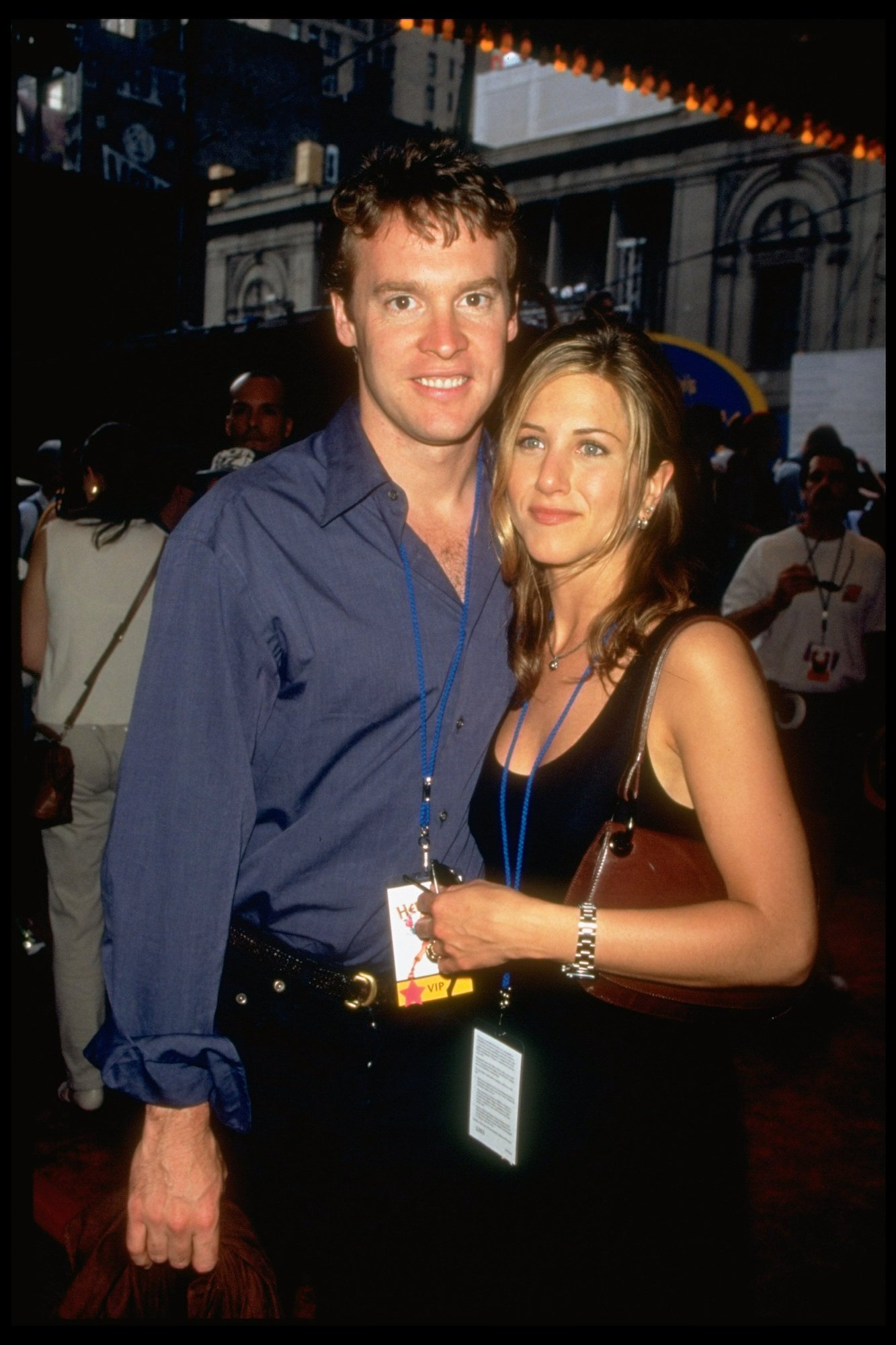 RELATED: Jennifer Aniston Subtly Reveals Her Relationship Dealbreaker
Donovan called off their romance after just one month, telling People, per E! News, "Literally, our second date, there were video cameras everywhere, and I was like, 'I'm out of here.'"
Three weeks later, he changed his mind, and the two exchanged Irish commitment rings on their first anniversary.
After that, it seemed like Donovan and Aniston would be together forever. It was even rumored that the actors were considering marriage.
However, after spending nearly three years together, the two ended their relationship in 1998.
Jennifer Aniston and Tate Donovan played love interests on 'Friends' after breaking up
Now here's where things get awkward.
After calling it quits, Donovan was cast on Friends as a love interest for Aniston's character, Rachel — making for an extremely uncomfortable filming experience.
"I was just happy to be on the team. The only bummer was Jennifer and I were breaking up at the time," Donovan recalled to Us Weekly in 2018. "And so that was tricky to sort of act, and act like we are just meeting each other, and falling in love, or whatever, interested in each other, when we're sort of breaking up. That was just tough."
Though the actor had a brief stint on the show, he noted that acting alongside Aniston was "painful."
"It was just six episodes. I mean, only because we were breaking up. We were like, 'Hey, can we not keep doing this? 'Cause this is really painful and tough,'" he said.
But despite having to work with his ex on Friends, Donovan still cherished his experience, sharing that the other five main cast members showed him an outpouring of compassion during that time.
"Those six people were amazing to me. They were fantastic. It wasn't cliquey for me at all. I was lucky," he continued. "The good thing that came out of it was that everyone was really cool about it, and really as helpful as they could be."
Donovan concluded, "In other words, they were just compassionate, very compassionate about the whole breakup. It was sort of like I proved that, hey, I guess I'm a pro. If you can go through a tough breakup, and still do your job, then you're a pro. It was good. It was really ultimately a great experience of how people can treat you really well, and you still do your job even though you're sort of dying inside."