Jennifer Aniston's 'Mortifying Moment' Involved An Ex Watching Her Low-Budget Film
Jennifer Aniston is one of Hollywood's most beloved stars, an actor who has appeared in everything from slapstick comedies to dramatic features. While Aniston has often made headlines for her personal life, including her tumultuous marriage to Brad Pitt, she has always preferred to keep the emphasis on her body of work.
As famous as she is these days, in the early days of her career, Aniston had her share of projects that didn't exactly pan out. And, in a 2014 interview, the actress opened up about how one of her early film roles led to a seriously embarrassing incident with her boyfriend at the time. 
How did Jennifer Aniston get her start in Hollywood?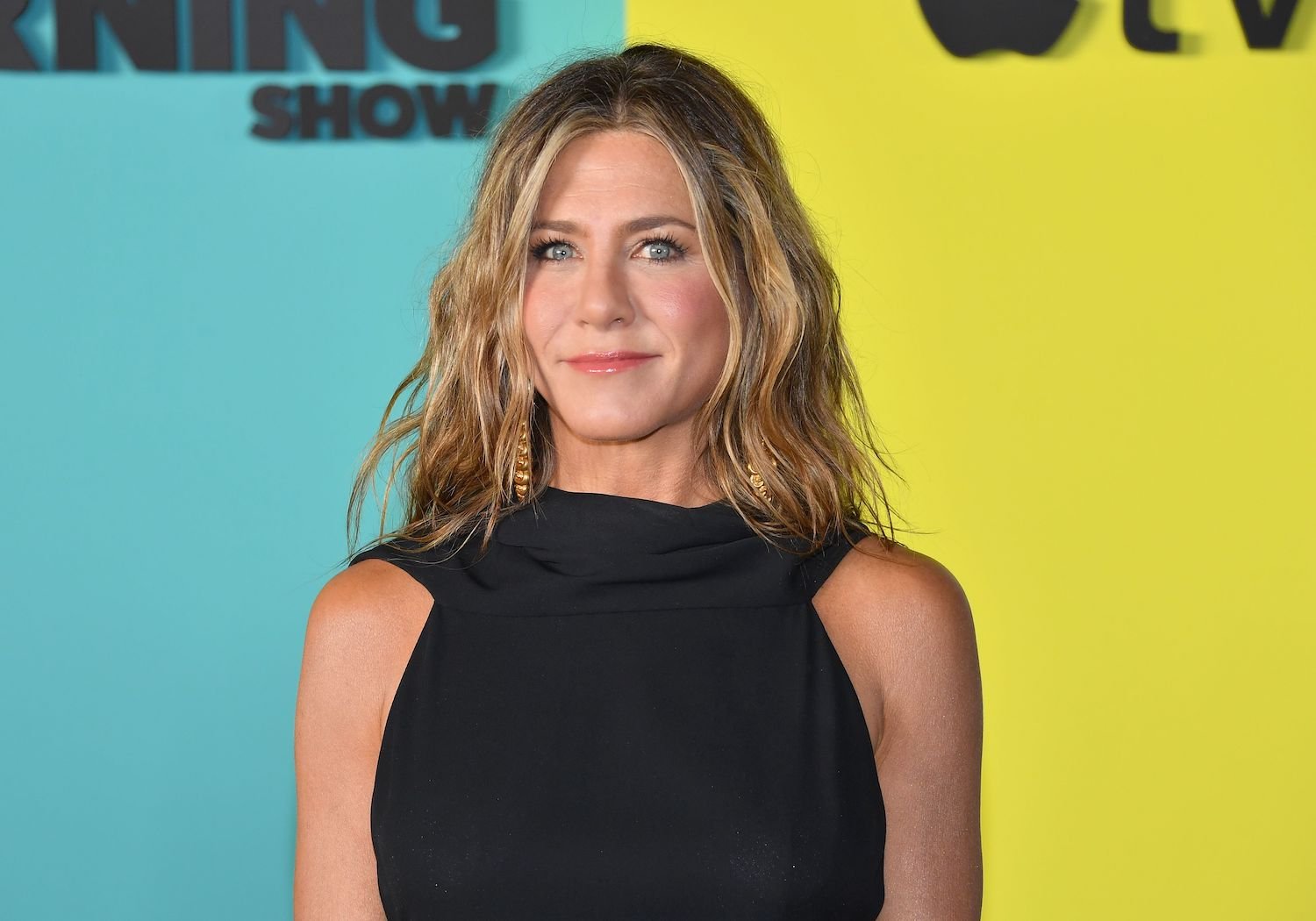 Aniston was born in California in 1969. As the daughter of two actors, she was exposed to Hollywood life from an early age.
When she was very young, she moved to New York City, and by the time she was 11, she had determined to follow her parents into an acting career. She enrolled in the prestigious Fiorello H. LaGuardia High School of Music & Art and Performing Arts and began acting in various stage productions.
After a few years of performing in stage shows, Aniston made the transition to television, acting in TV shows such as Malloy. In the early '90s, Aniston appeared in several movies, including Camp Cucamonga and Leprechaun.
Still, success eluded Aniston during this time, and it wasn't until 1994 that the hardworking actress was able to land her big breakout role. 
Jennifer Aniston became famous for 'Friends'
In 1994, Aniston was cast in Friends, a new television show set to debut on NBC. As Rachel Green, Aniston found success, and the show quickly became one of the most popular programs on the air.
By 1995, Aniston had gained worldwide recognition among viewers, along with her Friends co-stars. Her work in the series led to a succession of high-profile film roles, including Office Space, The Good Girl, and Bruce Almighty.
Aniston continued to play Rachel in Friends until the show went off the air in 2004. Even after the series went off the air, however, Aniston remained a power player in Hollywood, acting in projects such as The Break-Up, Marley & Me, and He's Just Not That Into You. While her personal life has often made headlines, Aniston's talent is undeniable — and to this day, fans love her and her work. 
What was Jennifer Aniston's most 'mortifying moment'?
For over two decades, Aniston has been a massive star. Still, she had her share of tough times, especially at the beginning of her career, when she was acting in small projects just to try to get her name out there.
Possibly her most notorious role was the 1993 film Leprechaun, in which Aniston played a young woman stalked by a vengeful leprechaun. The horror-comedy has become a cult classic over the years, mainly due to how glaringly bad the film is — and Aniston herself is still embarrassed by the project.
In a 2014 interview, Aniston revealed that in the early days of her romance with her now-ex-husband Justin Theroux, they happened across Leprechaun on television.
"Actually, it was a mortifying moment when Justin and I had just started to date," Aniston said on The Graham Norton Show. "He was flipping through the channels and he stumbled upon that. And that was our next two hours, much to my embarrassment."
Still, Theroux reacted as a good boyfriend should, with Aniston recounting that he watched the 1993 movie "as though it was the most incredible thing he'd ever seen."