Jennifer Carpenter Speaks on Return to 'Dexter': 'See You Soon'
Debra Morgan may have died in the Dexter series finale, but that isn't the last fans of the Showtime series will see of her. Multiple reports have confirmed that she's part of the upcoming Dexter revival, which will focus on her brother in the years after he disappeared during Hurricane Laura. Now, Jennifer Carpenter (Debra Morgan) is opening up about her return with an exciting message shared on her Instagram.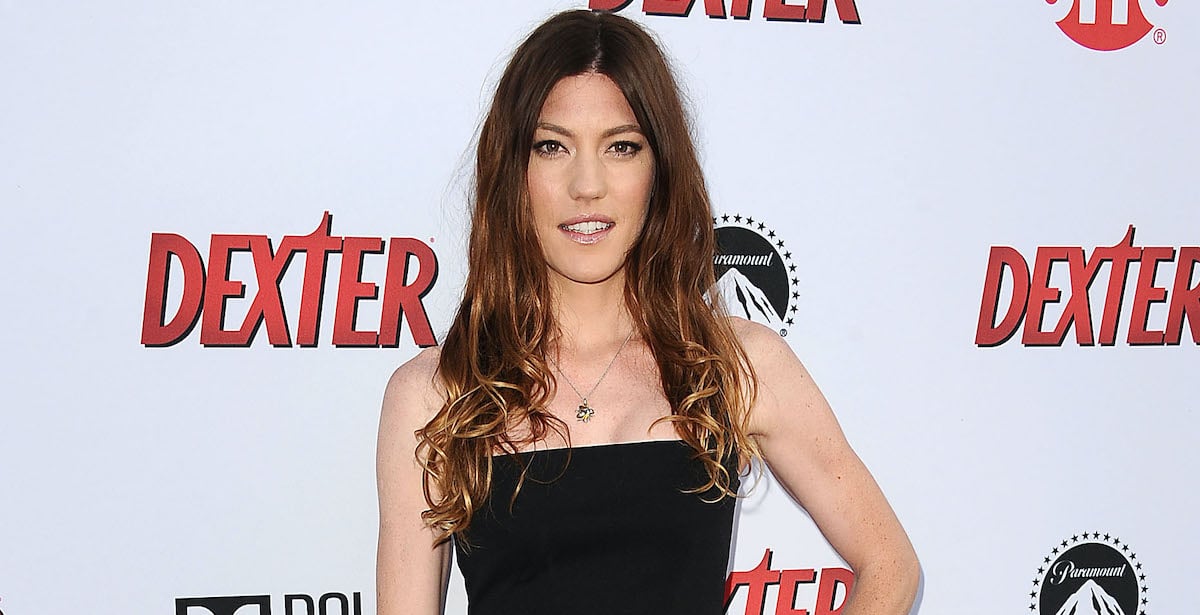 How Jennifer Carpenter's Debra Morgan will return to 'Dexter'
The revival will follow Dexter Morgan 10 years after he fled Miami. Now living in a fictional remote town in Upstate New York under the name Jim Lindsay, he's completely started over. But we also know his dark passenger will once again become a problem.
"As far as what I can reveal about the new show is, I don't want to say much, other than as you can imagine given where we left him his life is completely recontextualized," actor Michael C. Hall (Dexter Morgan) previously told Louder Than War. "He's in a different place leading a different life surrounded by different people."
But familiar faces, including Debra and The Trinity Killer (John Lithgow), will be included too. The Hollywood Reporter reports that both Deb and Trinity will appear in flashbacks.
RELATED: 'Dexter' Fans React to Jennifer Carpenter Coming Back
Jennifer Carpenter addresses her return to 'Dexter'
After the news of her return, Carpenter took to Instagram with a photo of her and Lithgow, but her image is warped. "After all these years we're both EXACTLY the same! #dexter … I guess it does a BODY good! Whahahaa!!" she captioned the image. "#showtime #trinity #deb #see you soon."
RELATED: 'Dexter' Star Hints the Revival Is Inspired by Alternate Ending Idea
"It's good to see this happening!" read one comment.
"Finally😭🤩 thrilled to see you Debs!!!!" said another.
"See you soon Deb! Love you❤️ I am so [happy] you're back to the show 😍" a third person wrote.
Though Carpenter was only recently confirmed for the revival, speculation about her return had gone on since March when she shared a cryptic Instagram post showing her in Massachusetts, where the revival is filming. She never addressed the rumors, but she'd previously signaled she'd be open to reprising her role.
"[It would take] an extraordinary script many, many, many years from now," she told The Hollywood Reporter, laughing. "I don't know if that's possible because people don't come back from the dead."
It's unclear if any other deceased characters will appear in the revival, but several actors have already confirmed they aren't involved, including Julie Benz (Rita Morgan) and Luna Lauren Vélez (Maria LaGuerta).
When does the 'Dexter' reboot come out?
As of writing, the revival is still in production, but according to Hall, filming is almost complete.
"We have about five weeks to go," he told Times Radio in late June (via Digital Spy). "I think the whole shoot would have taken five months. It's basically like we're filming it as a 10-hour movie. It will be ten episodes, premiering at least in the States on Showtime on November 7."