How Jennifer Coolidge is Changing Her Career with 3 Recent Performances Including 'The White Lotus'
We saw her take the dog and "bend and snap" in Legally Blonde. She was Stifler's mom in American Pie. Acclaimed comic director Christopher Guest frequently puts her in his films. Jennifer Coolidge has made a career of playing the floozy bimbo, squeezing every laugh she can from her performance. 
In the past year, the typically comedic actor has played some darker and more complicated roles. Breaking out of stereotype, Coolidge is managing to find a different tone in her career. At 59, the actor is starting to get the recognition she deserves. 
Here are three recent outstanding Jennifer Coolidge performances that show just how nuanced the actor is.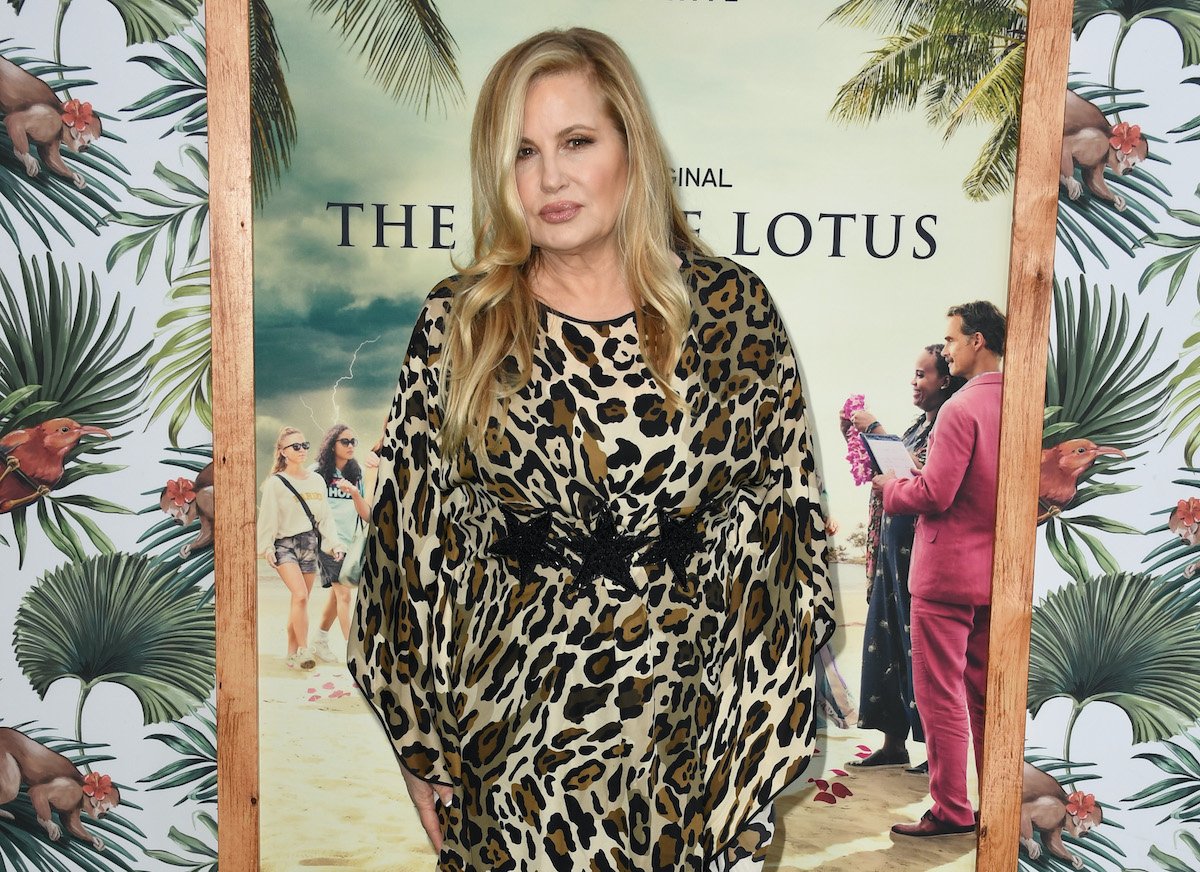 Jennifer Coolidge played a more serious mom in 'Promising Young Woman'
In Promising Young Woman (2020), Coolidge leaves Stifler's mom behind and portrays a very different kind of mother. Ditching her signature blonde hair for brunette, Coolidge plays the caring and quiet Susan, ignorant to her adult daughter's behavior of going to bars, luring men in their apartments, and calling them out for their sexist behavior.
As mother to Carey Mulligan's Cassie, she struggles with most of her daughter's life choices, from living at home for 10 years to dropping out of medical school. It's the first time we've seen Coolidge play a more sensitive homemaker mom type. 
Though we only see her in a few scenes, the way Coolidge plays a mother so concerned yet naive about her daughter's double-life only makes the ending more devastating. As Cassie meets her demise, you can't help but think of how Susan won't truly understand the events surrounding her daughter's death but will still feel her tremendous loss.
The comedian toned it down for 'Swan Song'
Swan Song (2021) is veteran character actor Udo Kier's movie. He plays Pat, an elderly gay man, and former hairdresser who decides to break out of his nursing home to do a former client's hair for her funeral. However, Coolidge gives just as a compelling performance in a supporting role. 
Coolidge portrays his former protege, Dee Dee Dale, who betrayed him by opening up a rival salon in the 90s. She eventually runs him out of business. Though she could have played the character as a more gaudy version of Legally Blonde's Paulette, Coolidge once again adds complexity to the role. 
There's a sadness in Coolidge's eyes that haunts her throughout the film. Though we are supposed to hate this woman since she drove Pat's salon out of business, you can't help but find the humor and humanity in her portrayal of Dee Dee. 
There's a moment where Dee Dee realizes that not only did she lose an old client, but she missed out on a friendship with Pat. Instead of playing it heavy-handed, Coolidge explodes with nuanced sadness and regret. 
'The White Lotus' shows a different side to Jennifer Coolidge
You can't help but love the toxic Tanya McQuoid on HBO's The White Lotus. Both funny and heartbreaking, Coolidge brings humanity to the grief-stricken and extremely privileged resort guest. 
Adorn in flowing kaftans, Coolidge somehow makes the out-of-touch boomer relatable. Even when you hate how she is essentially holding spa technician Belinda (Natasha Rothwell) hostage with the promise of funding her own spa, you can't help but root for Tanya.