Jennifer Garner Shared an Ina Garten-Approved Recipe That 'Will Make Your Life Better'
Jennifer Garner shared an easy recipe with her followers on social media that's a game changer. Ina Garten gave Garner high praise for the maple butter, made with two ingredients and delicious when paired with pancakes, waffles, or french toast.
Jennifer Garner shared a new recipe on her 'Pretend Cooking Show' and she promises it "will make your life better." If that's not enough of a reason to try the super simple recipe, Garner's pal Ina Garten endorsed it, so you know it's a good one.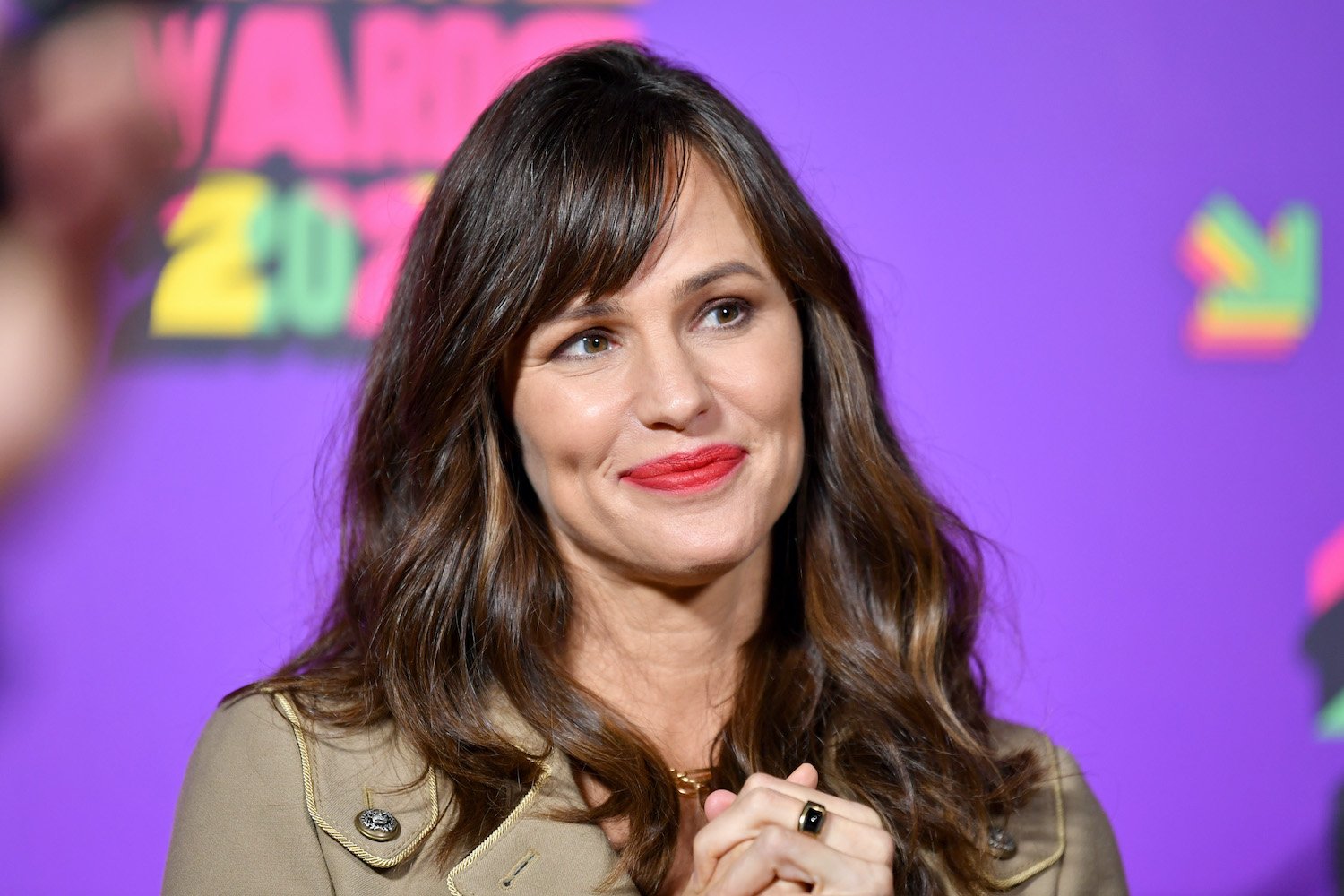 Jennifer Garner loves this maple butter recipe
Garner hopped on social media to share her latest recipe with her followers and it's full of winning. She noted in her Instagram caption and Facebook post, "Maple Butter — the most obvious staple I'd never made. #PretendCookingShow."
In Garner's video, she shared, "Here's something that will make your life better — maple butter. I mean, it's duh. But still."
The recipe couldn't be simpler — melt together a cup of maple syrup and a stick of butter in a saucepan, whisking to combine the two ingredients. Garner wasn't sure of the order to add the ingredients, but discovered it doesn't make a difference.
"You can't go wrong," she said during her quickie cooking demonstration. "It turns out you can do the butter first or you can heat the maple syrup first. Either way you're going to whisk them together."
"It doesn't matter!" she added.
The recipe is so simple and delicious, Garner couldn't wait to find something to slather with the maple butter. "I'm gonna have some right now," she said. "On something. I don't know what. Ice cream? I don't care."
She settled on pouring the sweet syrupy goodness over bread and rejoiced over the delicious flavor. "Lord, yes. Lord," she said while chowing down on the treat.
Ina Garten is a fan of Jennifer Garner's latest recipe
It didn't take long for Garten to comment on Garner's Instagram post and she's definitely a fan of the buttery syrup.
"Love a recipe with two ingredients, one of which is buddah!!," Garten commented.
Garner smiled back at her Food Network star pal, writing, "You have trained me well, Master."
Fans loved the cute exchange, with one person commenting, "@jennifer.garner and @inagarten bonding over recipes with butter is why the internet was invented."
Jennifer Garner cooked virtually with Ina Garten
During the coronavirus (COVID-19) pandemic, Garner cooked virtually with Garten, bringing her onscreen as she demonstrated how to make one of the Barefoot Contessa star's recipes.
Garner shared the love over Garten's latest book Modern Comfort Food, writing on Instagram: "@inagarten, my actual, true life friend, has written the cookbook that will fill your beaten up soul with joy and reinvigorate your relationship with quarantine cooking: Barefoot Contessa: #ModernComfortFood."
"I find a new future family favorite with every flip through its beautiful pages," she continued. "Oh, and Ina zoomed in to cook with me and didn't even laugh at how harried I was, how I over browned my chicken breast (it was delectable), how unskilled I am at making things pretty — you are the best, Ina, thank you for Pretend Cooking with me!"
"Congratulations on the release of your book — it is everything we need!" she added.
Garten was on hand to give Garner some tips while cooked crispy chicken with orzo, but the actor did a great job without the extra guidance.
Garner loved having Garten virtually by her side while she cooked, calling it a "dream come true."