Jennifer Garner Just Called Married Life With Ben Affleck a 'Total Circus'
During Jennifer Garner's 20-plus year career in Hollywood, she has had a complicated relationship with the paparazzi. After she married Ben Affleck in 2005, photographers popped up everywhere trying to get shots of the couple and their children. During a recent interview, Garner opened up about raising kids with a superstar like Affleck. The 13 Going on 30 star described the experience as a "total circus."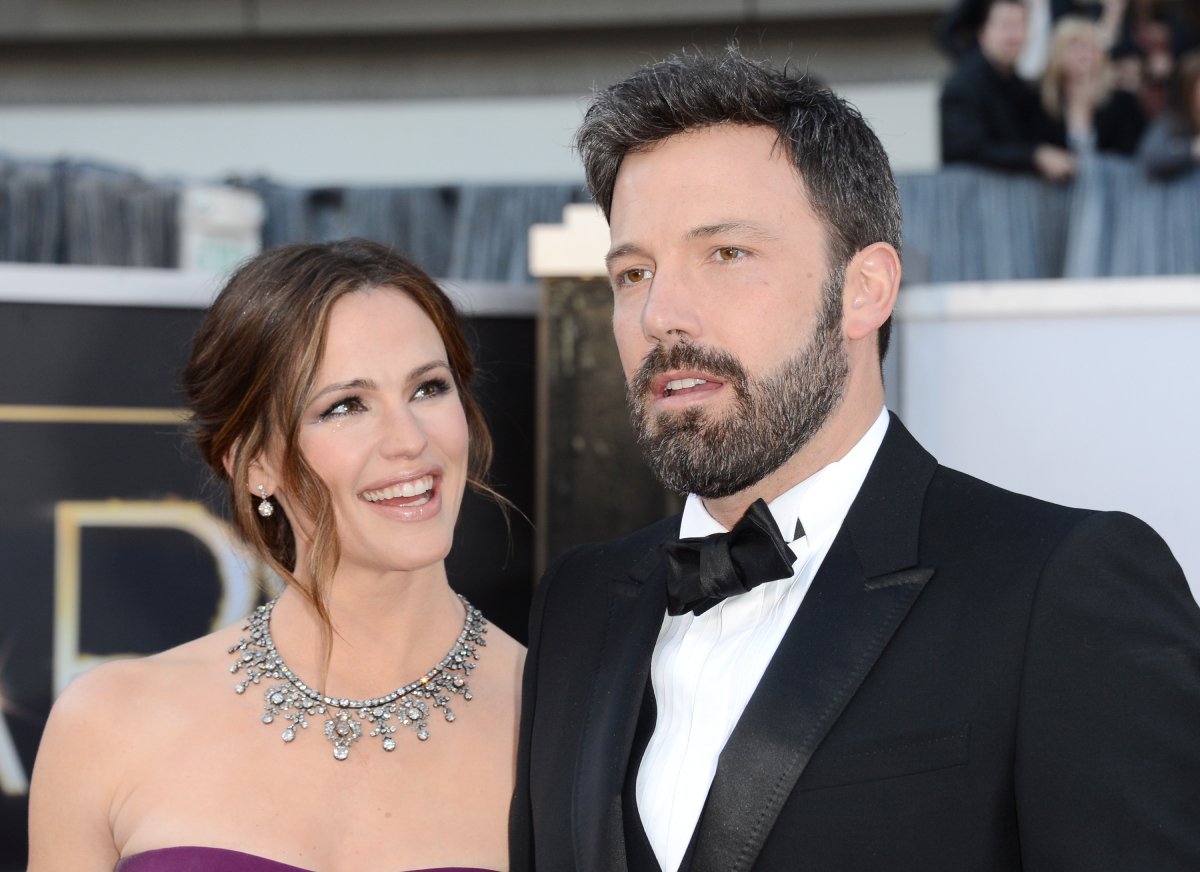 Jennifer Garner teamed up with Halle Berry to lobby for legislation to protect their kids
During their marriage, Garner and Affleck welcomed three children –  Violet, 14, Seraphina, 11, and Samuel, 8. In an interview with PBS' Kelly Corrigan, Garner said that the paparazzi followed the family everywhere, including her daughter's soccer games.
She says photographers would follow them to the soccer field, and it was such a "zoo" that the other families at the game felt uncomfortable. Garner says the other families didn't want her daughter to play in the game.
The actress says that she and Affleck discussed the situation with other celebrities. They talked about what they could do and how they could work together to stop the perceived invasion of privacy. Garner says they hired lawyers, but it was "a tricky one" because the issue at hand was freedom of speech.
Garner explained that when Halle Berry suggested that the paparazzi was "lying in wait" when following celebrity children, something clicked. She and Berry joined forces to lobby for legislation to protect their children.
Garner says Berry was the one who "really pushed it through." Garner did her "small" part by testifying in front of the state government. She says that after the law passed, it made "a huge difference."
The paparazzi couldn't get enough of 'Bennifer 2.0'
Some fans may remember that the paparazzi couldn't get enough of Affleck's relationships in the late 1990s and 2000s. He dated Gwyneth Paltrow before moving on to his infamous relationship with Jennifer Lopez. The media dubbed the couple "Bennifer" during their relationship.
Then, when Affleck moved on with Garner, the media gave them the moniker "Bennifer 2.0." The obsession with Affleck and Garner continued when they had children. Garner admitted that it wasn't easy for her and Affleck to maintain a healthy relationship as a famous couple.
RELATED: Ben Affleck Reportedly Wants to Start a Family With Ana de Armas, But How Does Jennifer Garner Feel About His New Romance?
"I think there's something about seeing yourselves reflected in news of some kind," she said. "And whether it's true or not, if it's true and you are starting to be serious with someone and (the media) start saying, 'Well when are they gonna be engaged?' It's almost like you just wanna get there so that you can complete that, and then maybe it'll die down for a second."
Garner explained that being in a relationship that was in the public eye made her feel like she was always "chasing peace." She said she would read false stories in the tabloids about her supposed troubled marriage and it sometimes felt like it was "a done deal." She noted that it "almost becomes a self-fulfilling prophecy."
Jennifer Garner says raising kids with Ben Affleck is a 'total circus'
Garner shared a few details about what it's like raising kids with a superstar like Affleck. She says the paparazzi is everywhere, and it was really bad during their marriage.
"For 10 years there were at the very least six cars, and often 20, outside of our house, and outside of school and at the pediatrician's," the mother of three explained. "And you're begging them, 'Please step aside from the pediatrician's door. I have a sick kid, please.'"
The Elektra actress notes that the paparazzi is "the cost of doing business" as a famous actor. However, she says "it just got to be ridiculous" to the point they were causing car accidents all of the time.
RELATED: Is Ben Affleck Trying To Come Between Jennifer Garner And Her New BF John Miller?
"Anywhere that we went, it was a total circus," Garner declared.
However, the actress admits that being famous has its perks. She says that finding something that fits in the equation to balance things out is key.
Garner notes that she does have access into people's homes and lives, and she gets to meet people she never thought she would. She says each celebrity has to figure out what will make fame OK for themselves as individuals.
Garner and Affleck split in 2015 after 10 years of marriage and officially divorced in 2018.