Jennifer Garner Loves This Celebrity Cookbook for Making Her Feel 'Smart and Capable'
Jennifer Garner is one of those celebrities that everybody likes to love. She is quite relatable and charming, and this adds to her appeal. She is among the recent crop of celebrities to launch a cooking show, and fans are already falling head-over-heels for the star. Garner's cooking show, the Pretend Cooking Show, is one …
Jennifer Garner is one of those celebrities that everybody likes to love. She is quite relatable and charming, and this adds to her appeal. She is among the recent crop of celebrities to launch a cooking show, and fans are already falling head-over-heels for the star. Garner's cooking show, the Pretend Cooking Show, is one exciting program, and the 48-year-old actor is thankful for one celebrity's cookbook.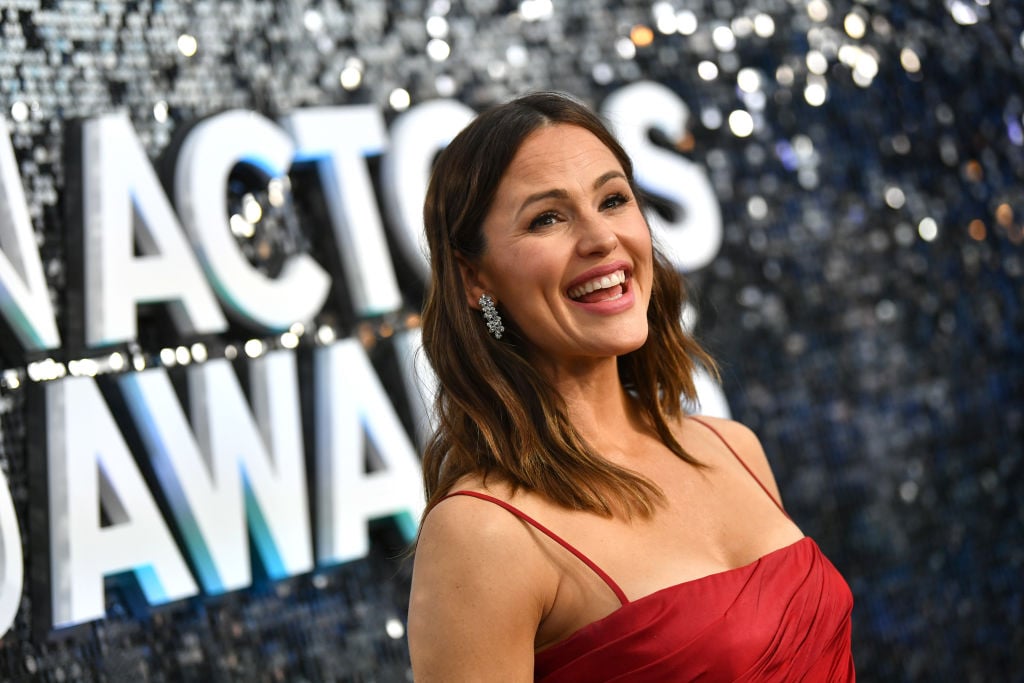 Garner fought to break away from her sister's shadow
Garner was born in Houston, Texas on April 1972 to William John Garner and Patricia Ann English. Her father was a chemical engineer at Union Carbide. Her mother initially was a homemaker before becoming an English professor at a college. Garner has two sisters, one of who's shadow she has always tried to break away from. Her older sister was more accomplished than her, and she always wanted to set herself apart from her older sister.
She attended George Washington High School and later enrolled in the Denison University of Ohio, graduating with a Bachelor of Fine Arts in theatre performance. While in college, Garner worked many jobs to support herself. She sold tickets, cleaned performance venues, and built the sets at summer stock theaters.
After relocating to New York in 1995, she began earning $150 every week as an understudy for A Month in The Country. Garner's on-screen debut was in the miniseries Zoya where she played Melissa Gilbert's daughter. Garner had several appearances in various series such as Law & Order, Rose Hill, Significant Other, Stealing Time, and Alias before transitioning to film. After an impressive performance on Alias, she received a call from Steven Spielberg. He wanted her to appear in his 2002 film Catch Me If You Can.
Afterward, she started appearing in films such as Dare Devil alongside Ben Affleck, 13 Going On 30, and Catch and Release. In 2003, the actor voiced herself in one episode of the hit animations series The Simpsons.
Garner is a really good cook
While Garner is a talented and accomplished actor, she is also a great cook. In 2017, she posted a video of her show called Pretend Cooking Show, where she baked honey white bread. The actor had taken the recipe from Ina Garten's cookbook, Modern Comfort Food.
In the video, Garner could be heard asking Garten what she should cook next. The video instantly went viral and captured Garten's attention. Since then, Garner has shown off her impressive cooking skills on the show. When the first episode of the online show became popular, she began posting more regularly.
Many of the Peppermint actors' fans tune in to watch Garner bake her famous English muffins, bagels, or pretzels. The Alias actor also loves that her videos are not long (they last for 4 minutes). Garner has gained praise for her delivery style, which includes her soft-spoken nature incorporated with humor. The Pretend Cooking Show has received a substantial following as Garner is fond of making herself the butt of her jokes on many occasions.
Garner swears by this cookbook
Hollywood has various celebrities who come out with impressive cookbooks. Such stars include Chrissy Teigen and Martha Stewart. There is, however, one celebrity whose cookbook Garner can't live without. The cookbook in question belongs to none other than celebrity chef and Garner's friend Garten of the Barefoot Contessa.
In an interview with NY Mag, Garner gushed over how good the book was and how she has already made several things from Garten's book. Garner added that she is a huge fan of the Food Network chef's work that she owns 12 of Garten's cookbooks. Garner said that she loves Garten's cookbook because it makes her feel smart, included, and capable.