Jennifer Lawrence Almost Played This 'Twilight' Character
Jennifer Lawrence is a fan-favorite actor, as well known for her endearing clumsiness and open nature as much as for her groundbreaking role in The Hunger Games franchise. Lawrence, who regularly speaks out on behalf of various feminist organizations, is an Academy Award-winner and is often praised for her ability to seemingly inhabit any role. Still, there's one notable role that Lawrence missed out on — and if she had been offered the part, it could easily have changed the course of her career.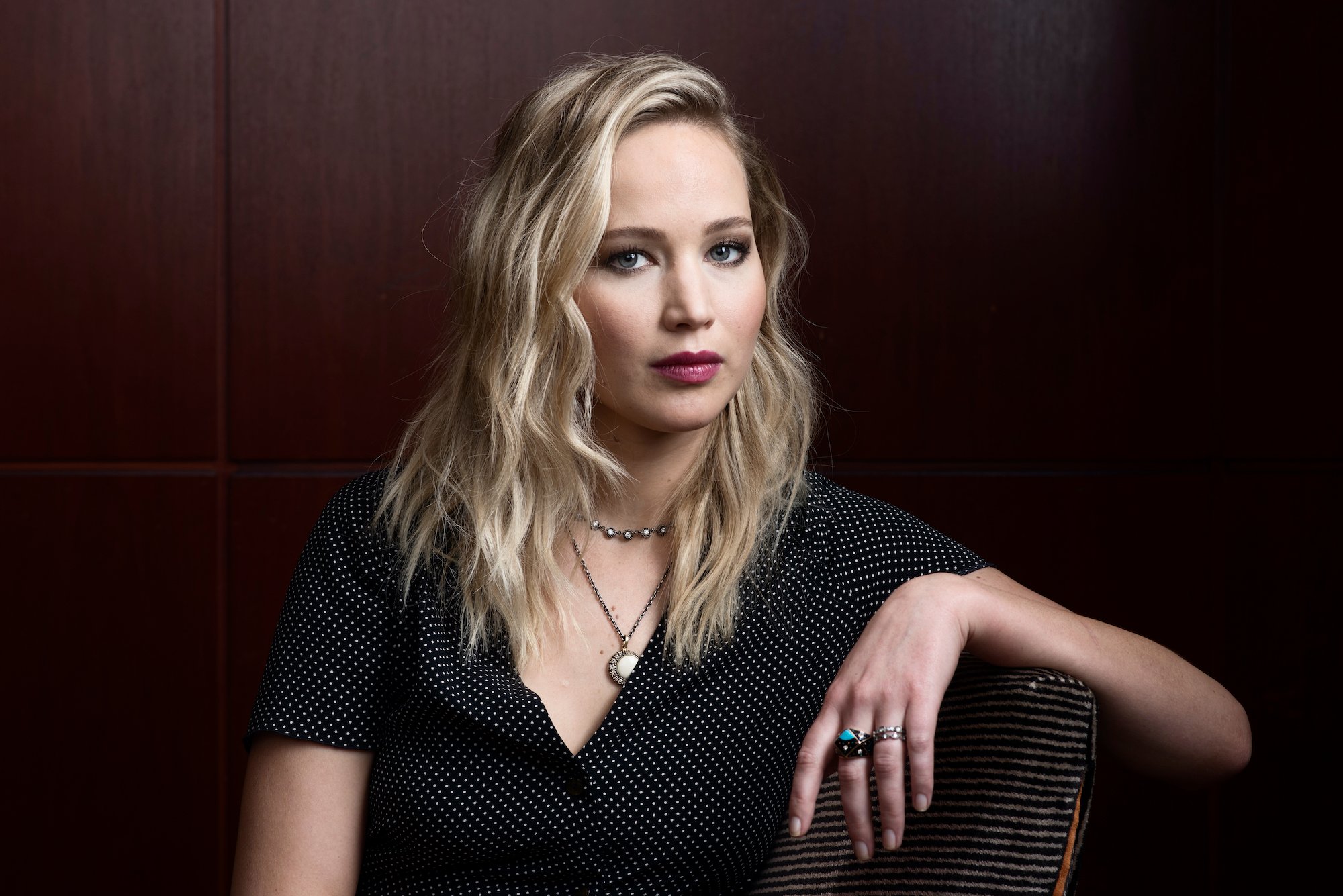 Jennifer Lawrence started acting when she was 16
Jennifer Lawrence was born in Louisville, Kentucky, in 1990. Raised in a working-class family, Lawrence always had big ambitions and evidenced a flair for the dramatic while in middle school and high school. When she was only 14 years old, she traveled to New York with her mother in order to start auditioning for film and television roles. It took several years before Lawrence was able to land her first acting role, and over the years that followed, she acted in TV shows like Monk and The Bill Engvall Show.
In 2010, Lawrence enjoyed her big breakthrough, when she played a poverty-stricken young woman in the harsh dramatic film Winter's Bone. Critics took notice of Lawrence and her mature demeanor right away, and she followed up her role in Winter's Bone with a high-profile part in the X-Men series. In 2012, only two years after she made waves in Winter's Bone, Lawrence landed the part of a lifetime — that of Katniss Everdeen in the Hunger Games film franchise. 
What role in 'Twilight' did Jennifer Lawrence almost land?
There are some notable parts that Lawrence missed out on. Most notably, Lawrence was once considered for the role of Bella Swan in the Twilight film franchise. According to CinemaBlend, Lawrence revealed to shock-jock Howard Stern, she actually auditioned for the part of Bella but didn't get the role. Lawrence also admitted that she wasn't really a fan of the franchise, saying that she "didn't know" what Twilight even was. 
Ultimately, however, the actor said that she doesn't really regret not getting cast as Bella Swan, even though she acknowledged that the movies would have made her a star. Lawrence went on to become an A-lister anyway, and the part of Bella went to Kristen Stewart, another young actor who was thrust into the media spotlight at a young age. 
Jennifer Lawrence isn't slowing down
As the fierce and focused Katniss, Jennifer Lawrence proved that she had the chops to become a teen icon in Hollywood. The character of Katniss (and ultimately, Lawrence herself) became a hero for young women everywhere. Lawrence dived all into preparation to become the character, taking archery lessons and training hard in order to get in tip-top physical shape. Her hard work paid off, and to this day, the character of Katniss is the most popular one that Lawrence has played.
In addition to the Hunger Games franchise, Lawrence has received praise for her collaborations with director David O. Russell. The first film in their partnership, Silver Linings Playbook, even earned the actor the Academy Award for Best Actress, while the others, including American Hustle, have helped to solidify Lawrence's place in Hollywood as an A-list celebrity. 
After a brief acting hiatus, Jennifer Lawrence has been busy with many upcoming projects. One of the most notable is Bad Blood, about the infamous Elizabeth Holmes, who will be played by Jennifer Lawrence.
RELATED: Fans Finally Turned On Jennifer Lawrence After She Did This